10 Bridal Beauty Emergencies & How to Handle Them
Tricks of the Trade for Your Big-Day Beauty Disasters
On an average day, beauty disasters are not easy to deal with, but on your wedding day, they can lead to utter chaos! As a bride, you must be able to handle whatever comes your way (and look gorgeous while doing it!). Here are some quick fixes for any bridal beauty emergencies, so that you can relax and enjoy getting ready with your bride tribe.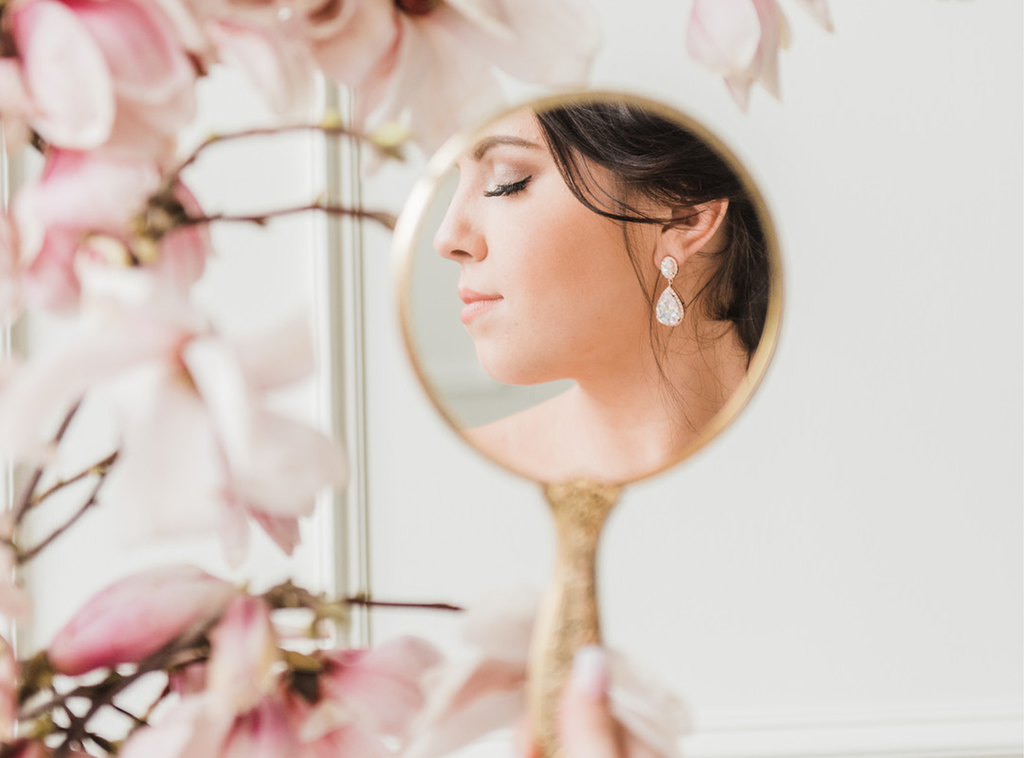 1. Dark Circles or Puffy Eyes
For under eye puffiness, throw a metal spoon or two in the freezer for about 15 minutes and stick them under your eyes. This will constrict the blood vessels so you can get your vibrancy back! Try and get as much sleep as you can the night before your wedding. This will ensure you wake up feeling refreshed and your skin will thank you for it! Understandably, if your pre-wedding excitement kept you up all night, there's a quick fix for those dark circles under your eyes. Drink lots of water and add a pop of shimmer shadow to the inner corners of your eyes. This will help brighten your eyes and cancel out the darkness.
2. Breakouts or Redness
If you wake up with a pimple or blemish on the morning of your wedding, the first thing to do is STAY CALM. Work on de-emphasizing acne not removing it. Grab an ice cube or ice pack and cool your face. You can also spritz on some Afrin nasal spray for a quick spot treatment wherever there is redness to constrict the blood vessels. Ice will work similarly to take down any puffiness or inflammation. Lastly, cover up with a waterproof concealer. 
3. Feeling Bloated
Drink one or two glasses of warm water with lemon as soon as you begin feeling bloated. Some simple yoga poses may also help do the trick. But, your best option is to eliminate certain foods that cause inflammation or bloating a week before your wedding. This will ensure that you wake up bloat-free and feeling just as amazing as ever. 
4. Strap Pops Off
If one of the straps pops off of your wedding dress or there is a tear in the fabric—grab the sewing kit out of your emergency stash and go to town. You can also pin the dress with some safety pins if need be.
5. Break a Heel
With the help of a trusty hot glue gun, you can quickly repair a broken heel! To prevent heel breaking prior to your wedding, make sure your shoes are not cheaply made. Practice walking in your heels a few days before the wedding to ensure sturdiness.
6. Manicure Disaster
For a chip or nail break, a handy nail file and sanding block are your best friend. If there's a smudge in your polish, dip a Q-tip in some nail polish remover and dab the area. If there is a little wrinkle, try pressing the polish down and covering with clear polish. In general, it's a great idea to have an extra bottle of your nail color and a clear coat on hand in your dressing room or emergency kit on your wedding day, just in case!  
7. False Lashes Detach
Try re-attaching or throw them off and rock a natural lash! Duo Adhesive is one of the absolute saviors of eyelash glue. Grab some from a drugstore before your wedding to keep inside of your emergency kit.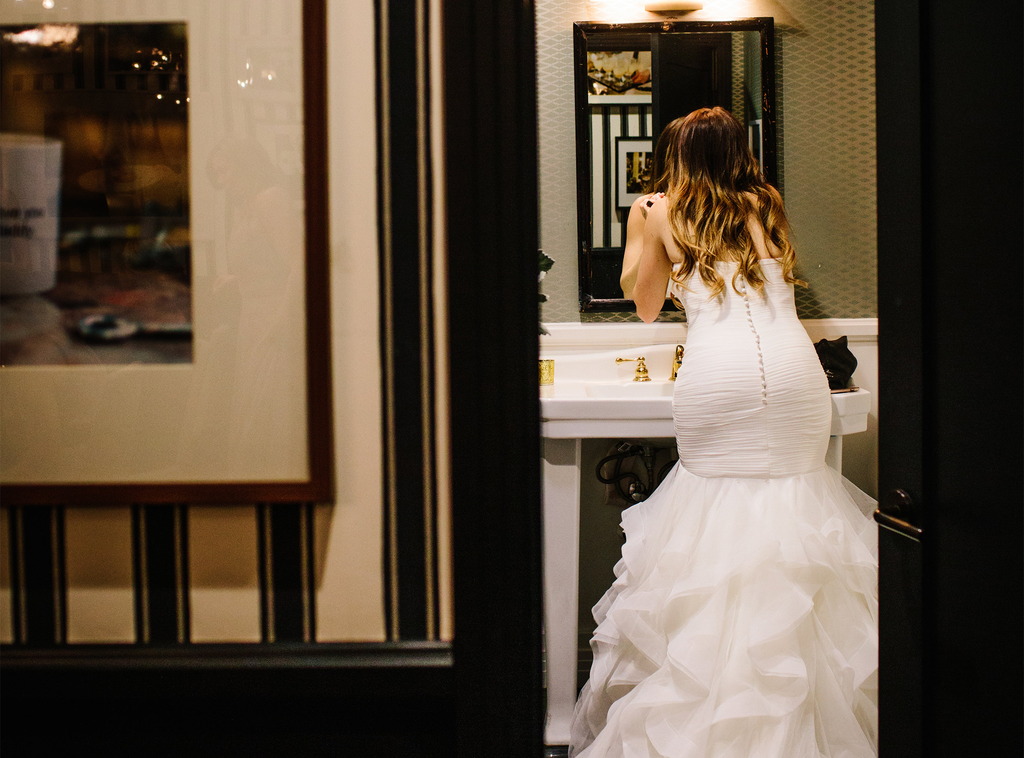 8. Run in Your Stockings
If there's a run in your stockings stop the tearing with some handy clear nail polish. It's also a good idea to keep a few pair of stockings on hand if you plan to wear them. If all else fails—lotion up those legs and get to stepping into your big day!
9. Mascara Smears
If you find yourself getting really emotional and cry the entire ceremony, and your waterproof mascara does not do as advertised, try this: Wipe underneath your eyes with a damp paper towel or small makeup brush and have one of your bridesmaids dab some concealer under your eyes.
10. The Hair Hustle
If your hair does not turn out as planned and you need a fast style, grab some hair accessories and throw it all up. If you have a lady in your bride tribe who is a hairstyling guru, grab her and tell her to go all out on your hair. If you hired a hair stylist, speak up! Let them know how they can make it better.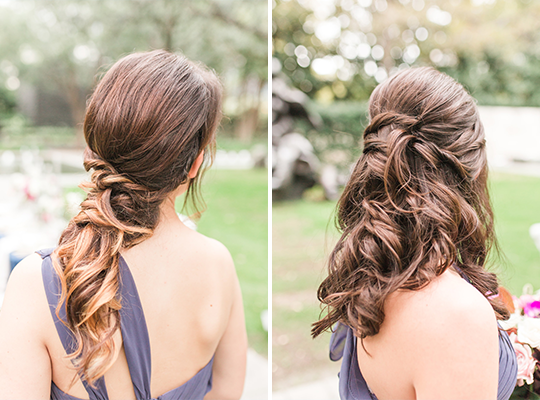 In conclusion, always have a contingency plan! Pack a small emergency kit and put your Maid of Honor in charge of it in case anything goes awry.
---
Hero Photo Courtesy of Mountain and Mood