10 Unconventional Save the Date Ideas
Kick off Your Wedding Season in Style With These Creative Save the Dates
The purpose of a Save the Date card is to give your loved ones notice and time to prepare their gifts, outfits, and hearts to celebrate your special day with you. Similar to a type of branding, a Save the Date sets the tone for your wedding's theme. This part of your invitation suite should match your official invite colors, fonts, etc.
A must for destination weddings, or weddings that fall on a three day weekend, is to be sure to send these notes out at least six months before the date of your ceremony, prior to the official invitation. Be sure to list your wedding website, and note if a plus-one is suggested or if children are invited. Remember, this is your guests first look at the official time, date, and location of your wedding. No need to get anxious and send out carrier pigeons though. Here are ten creative and unique Save the Date ideas so you and your guests can kick off your wedding season in style!
1. Tell Your Love Story
Telling your love story with this type of adorable Save the Date, will not only get your guests in the mood for your wedding, but it also gives them a cute and quick glance at how you met, where and when the wedding is going to be, and more! The minimal style and color blocking gives way to the wedding's color scheme and overall essence.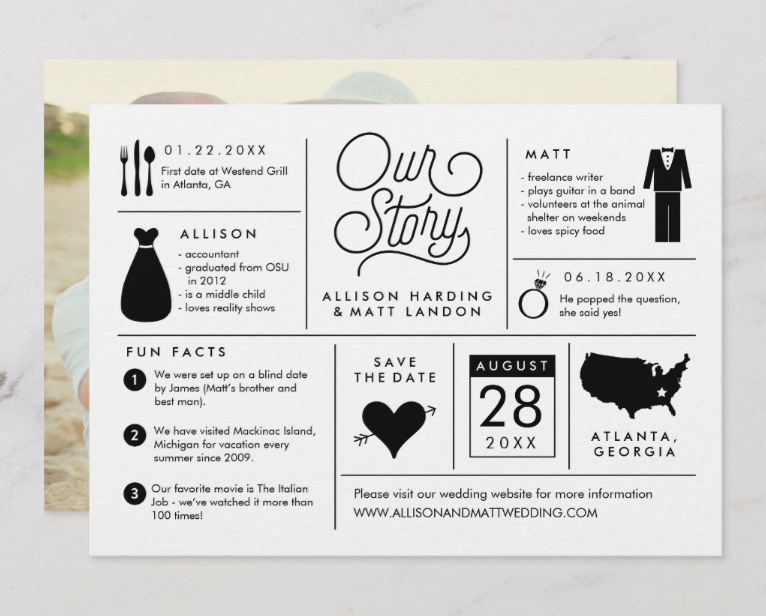 2. Become Your Own Embassy, Send Wedding Passports
If you're hosting a destination wedding, these mini fake passports are a great way to spruce up your invites. You can include photos and other crucial wedding information while presenting your special day in a professional and modern way.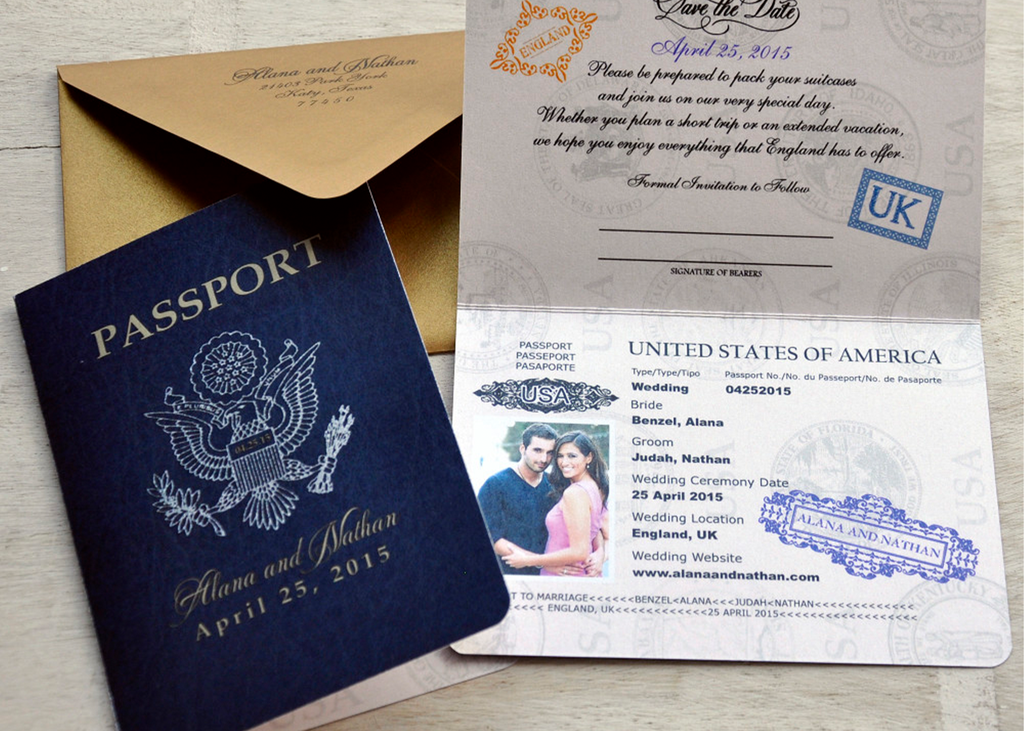 3. Have Your Guests 'Pencil You In'
Everyone is busy nowadays, but having your guests 'Pencil You In' is a cute way for you to respectfully ask for their presence at your wedding. Also, pencils are a very practical gift that they can use to remember your special day by.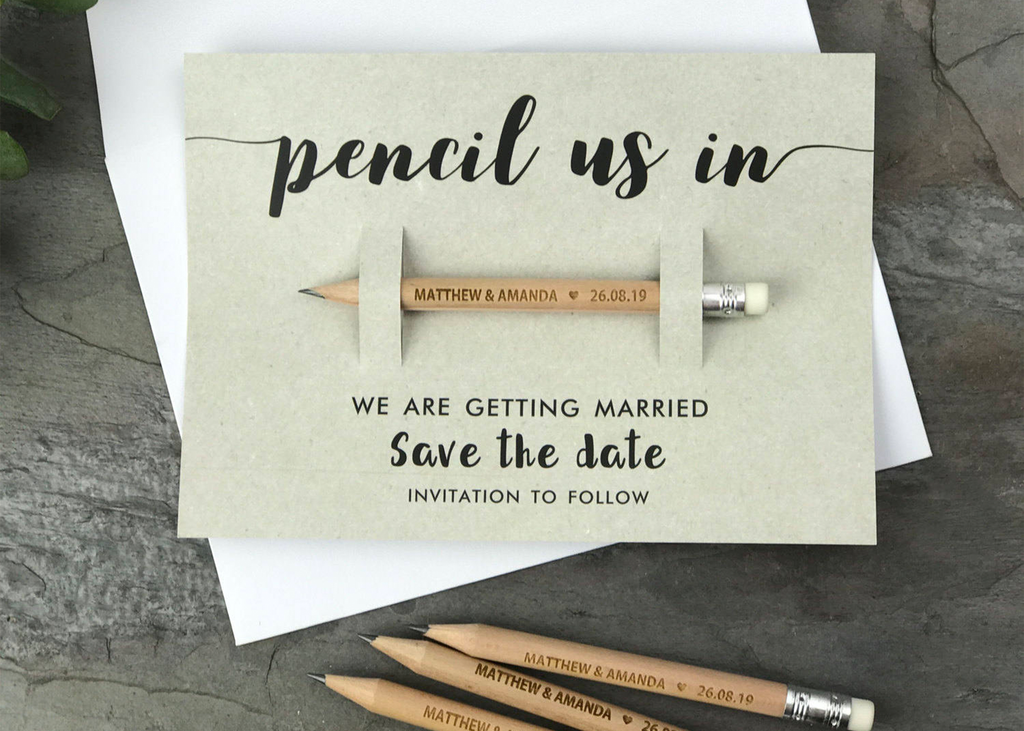 4. Get Crafty and Knock on Some Wood
These wood carved Save the Date magnets are a helpful and sweet reminders of when your wedding will be. These are perfect for any rustic or outdoor themed soirée, but magnets are limited in the amount of space to include details like if a plus one is invited or if children are invited. If you go this route, be sure to include a small card including those other details.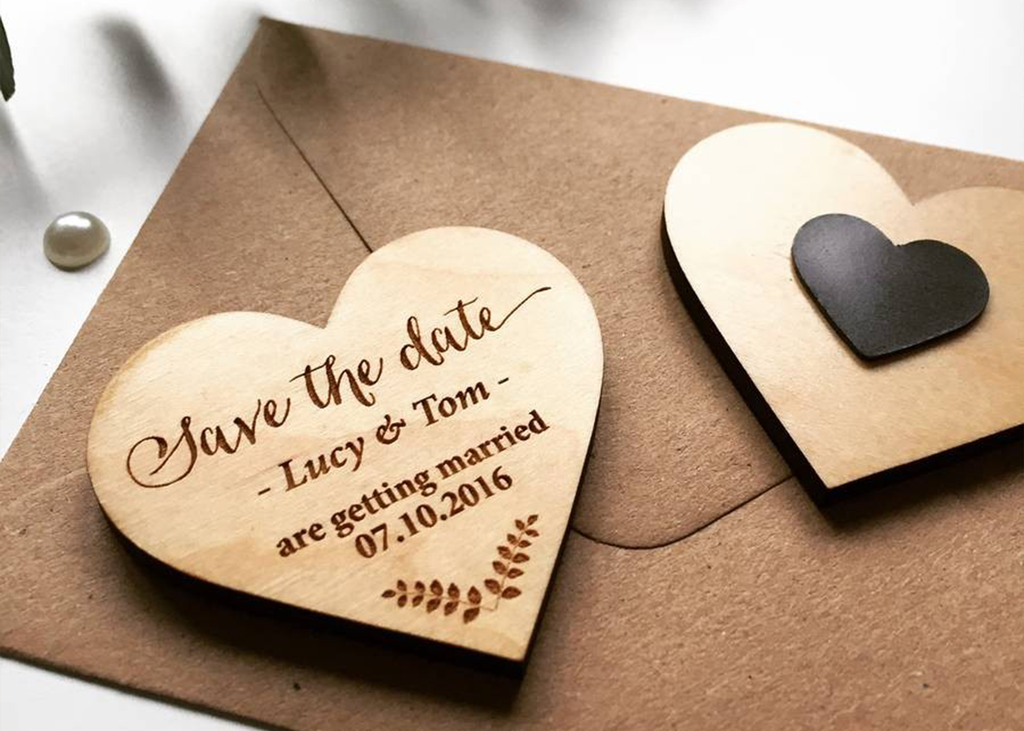 5. Play Your Love Songs
If you and your spouse are particularly musical, you can send your own CD to your guests with all of your favorite love songs. Just be sure to include a track or a note under your tracklist that features the details of your big day!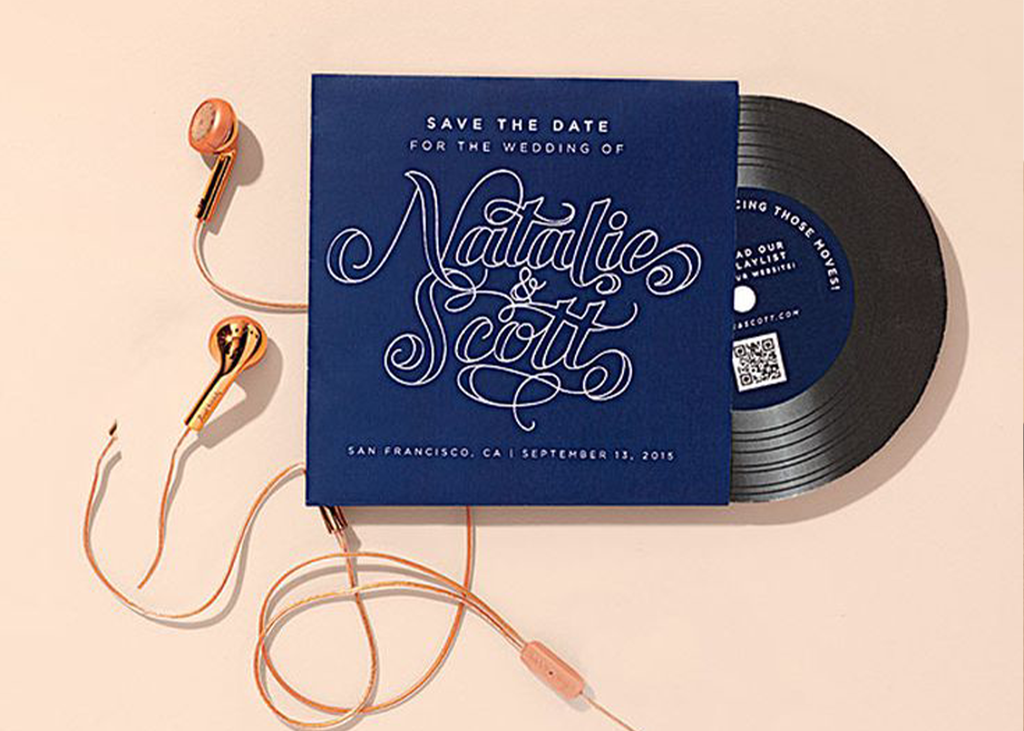 6. Toot Your Own Horn
These vintage train ticket Save the Dates are a wonderful way for guests to ensure that they remember your wedding. Modern and fun, this style of invite allows for a massive amount of creativity.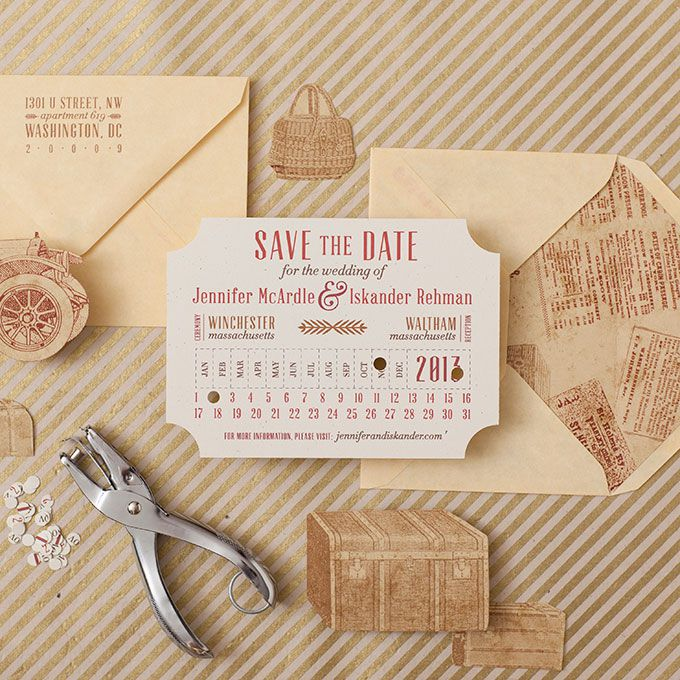 7. Show Them the View
90s babies who are now getting married, rejoice! Send your guests a Viewfinder of where you will be getting married! This type of Save the Date gives guests insight into how and what to prepare if your wedding will be out of state, or in a different location.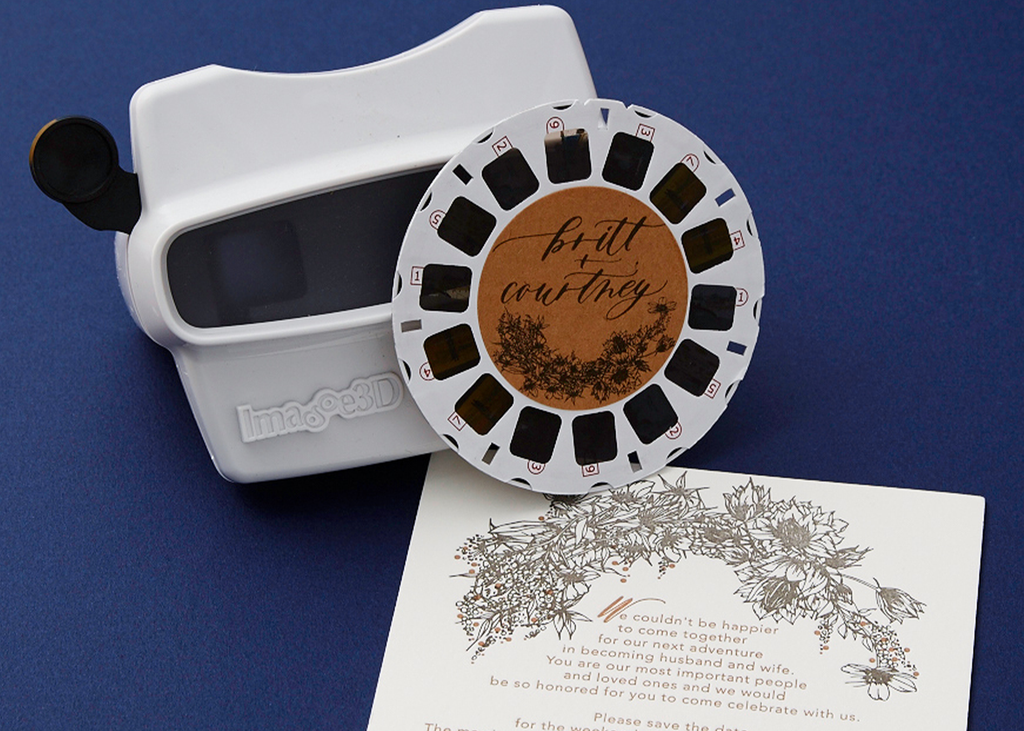 8. Map It Out
Similar to telling your love story, this map will give guests a clear location of either the venue, your town, or maybe even where you two met. A cute way for your guests to know where the chapel is for the ceremony, sending a map is a great and unique way of encouraging your guests to truly Save the Date.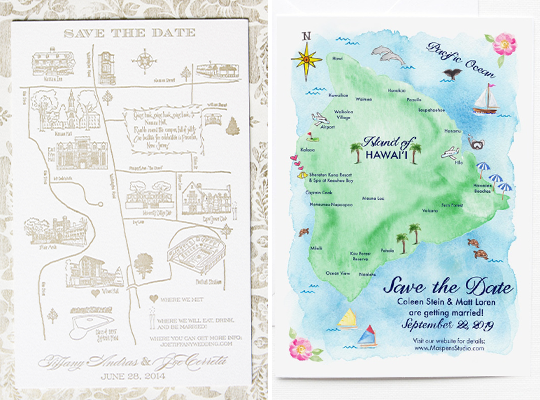 9. Get Colorful
Whether you or your spouse is a fashion designer, interior designer, or architect, these Pantone paint swatches are a colorful and wonderful way to include quick glance details about your wedding. Limited in their amount of space be sure to include a note with wedding details.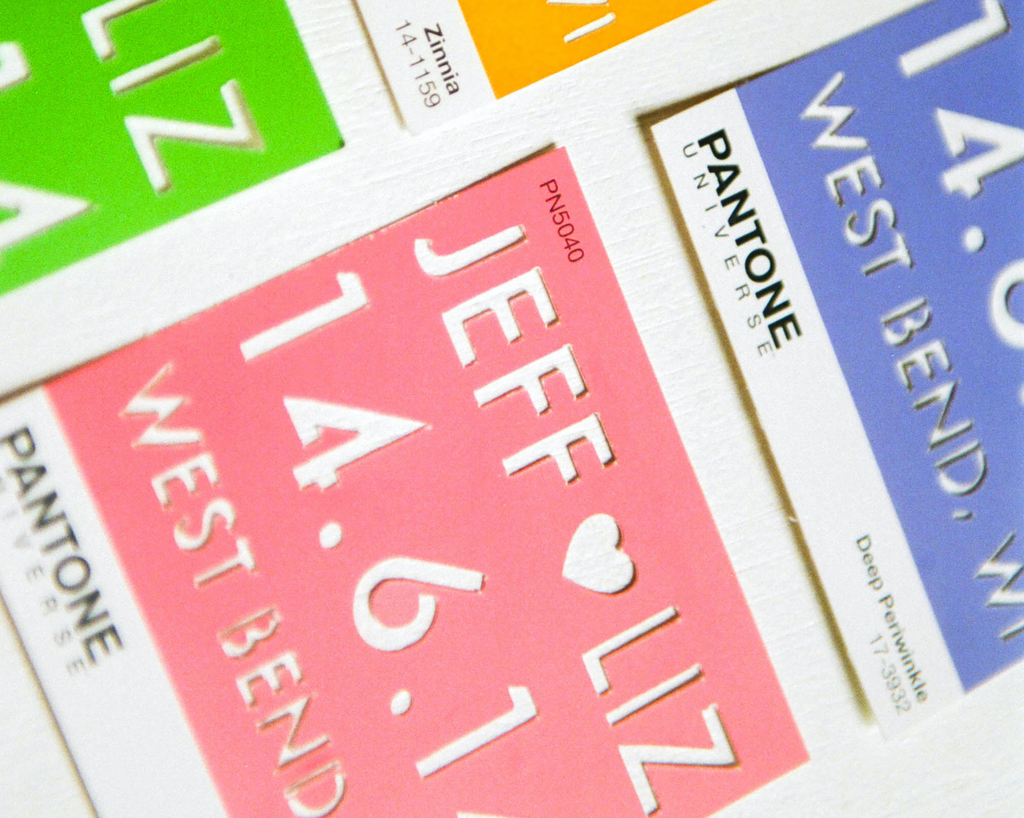 10. The Rhythm of Your Love
If you want some of your left footed family to be able to dance at your wedding, then this Save the Date is for you! You can include steps to a waltz, a cha-cha, or whatever type of step suits you and your spouse so that others can join you and practice dancing along. This type of Save the date has adequate detail space, and will ensure that everyone can get down on the dance floor.