Sometimes it's too easy to lose sight of your wedding vision throughout the planning process. It's probably the first time you've planned a wedding and there are a lot of complexities, choices, and people who complicate the entire process. But, by following these 5 methods for staying true to your wedding vision, you're bound to have a wedding that is completely authentic to your hopes and dreams. 
1. Write Down Your Vision and Priorities
Before you make any more wedding plans, write down your entire wedding vision. Include notes on the colors, decor, and overall aesthetic, as well as the mood and atmosphere you'd like to experience. Be sure to also write down your wish list for must-have elements and the items that are most important to you to include on your wedding day. 
By writing down your vision and having a concrete guide of what you're dreaming of for your big day, it will be easier to stick to your Big Day hopes and dreams, and will also help you make decisions that align with your ideal wedding. Friends, family, and even strangers, will suggest ideas and may pressure you to get this or do that. Creating an initial list in the early stages of wedding planning helps keep you on track in the midst of the overwhelming distractions and stresses.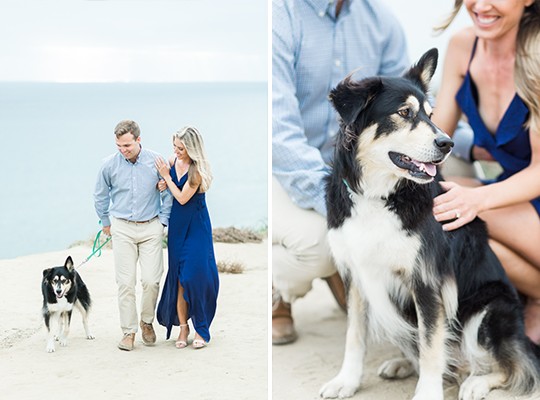 2. Consult with Your Partner
Once you have your vision and priorities listed, ask your partner what their priorities and expectations are. After their list is made, discuss your lists together, deciding on what the ultimate must-haves and values are. This further builds a foundation to pass along to your wedding planner and allows you both to refocus on what's important when feeling overwhelmed.
3. Don't Reveal Plans to Overly-Opinionated Friends & Family
No matter what, your wedding day is your day. You and your partner aren't celebrating your parents or an overbearing aunt; it's your day of celebration. If you have stubbornly opinionated relatives or friends, be cautious when disclosing the details of wedding planning to them if you think there's even the slightest chance they'll cause you to deviate from your true vision.
If they are insistent on being involved, feel free to give them tasks like assembling welcome gifts, finding and booking a hotel with a block of rooms for guests, and other activities that don't incite polarizing opinions. This will allow friends and family to contribute to your wedding without affecting your wedding plans.
"Create an initial list in the early stages of wedding planning to keep you on track in the midst of distractions and stresses." 
4. Make Yourselves Happy
At the risk of sounding selfish, rather than trying to please everyone else, focus on what makes you and your partner happy. It's your celebration and, by planning a wedding that is completely representative of the two of you, you'll both be so thrilled with the wedding day that, ultimately, your guests will, too.
5. Do Listen to the Experts
While it's wonderful to have a solid vision and plans for your wedding, we highly recommend being receptive to professional wedding vendors whose advice is much more expertly-developed than that of a friend who just got married or even your mother. Established vendors know every in-and-out of the wedding world. If they're suggesting that a few changes be made to your plans, do take their advice seriously and be open to their ideas and methods!
---