7 Personalized Escort Card Display Ideas
Modern Displays That Can Double as a Small Party Favor
After you and your spouse's illustrious vows and a sealing kiss, everyone is ready to celebrate your fresh nuptials. It's time to have your cake and eat it too! One way to be an excellent host and keep the good vibes flowing is to show your guests exactly where they can eat and enjoy the rest of this celebratory time. Escort cards are an alternative to the traditional wedding place card. These cards assign each guest to a specific table instead of a specific seat. This provides more freedom for guests to choose who they sit next to, and eliminates some of the work to assign seats on your end! We've gathered 7 modern styles of escort card displays that double as small party favors, keeping your special day feeling intimate and personal.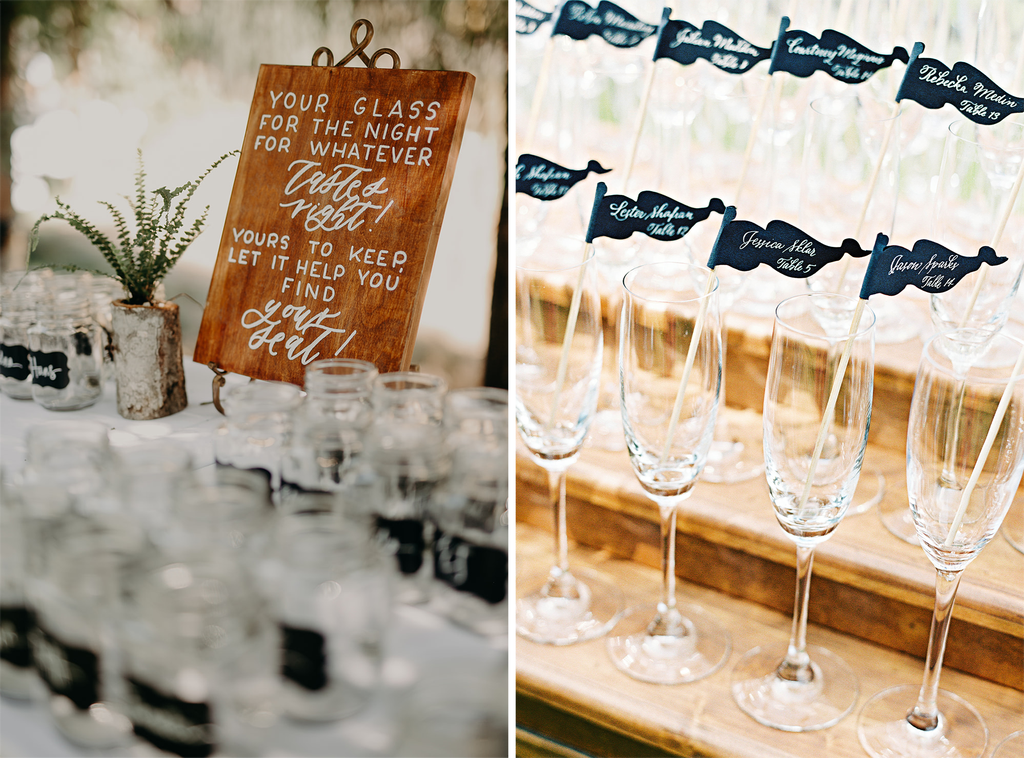 Delicate Drinkware
For a more rustic or classic style wedding you can label shot glasses, champagne flutes, or mason jars for your guests to help them find their seats and get samples of whatever tastes right for the evening. This is a great idea if you and your spouse have an open bar with signature cocktails, or even any specialty non alcoholic beverage. This is a sweet idea for toasts, and also gives your guests something they will use beyond your wedding day!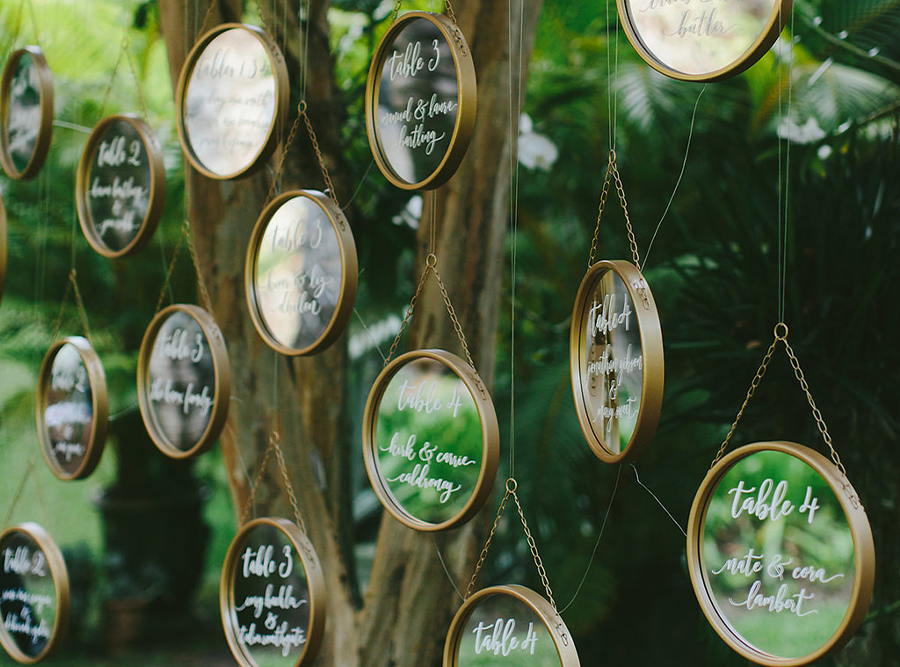 Luxurious Signage
These lush, and intimate hanging signs are a gorgeous way to display each table's assigned guests. Hanging these signs from a tree is just one option, but if your wedding reception is indoors, you can also modify this idea as well. Consider hanging the signs on a wall, or hanging them from some sort of stand. These signs are perfect for a fairytale theme, or any type of magically inspired décor. Having your guests gaze through the looking glass into the beauty of your day will have them wanting to take the signs home!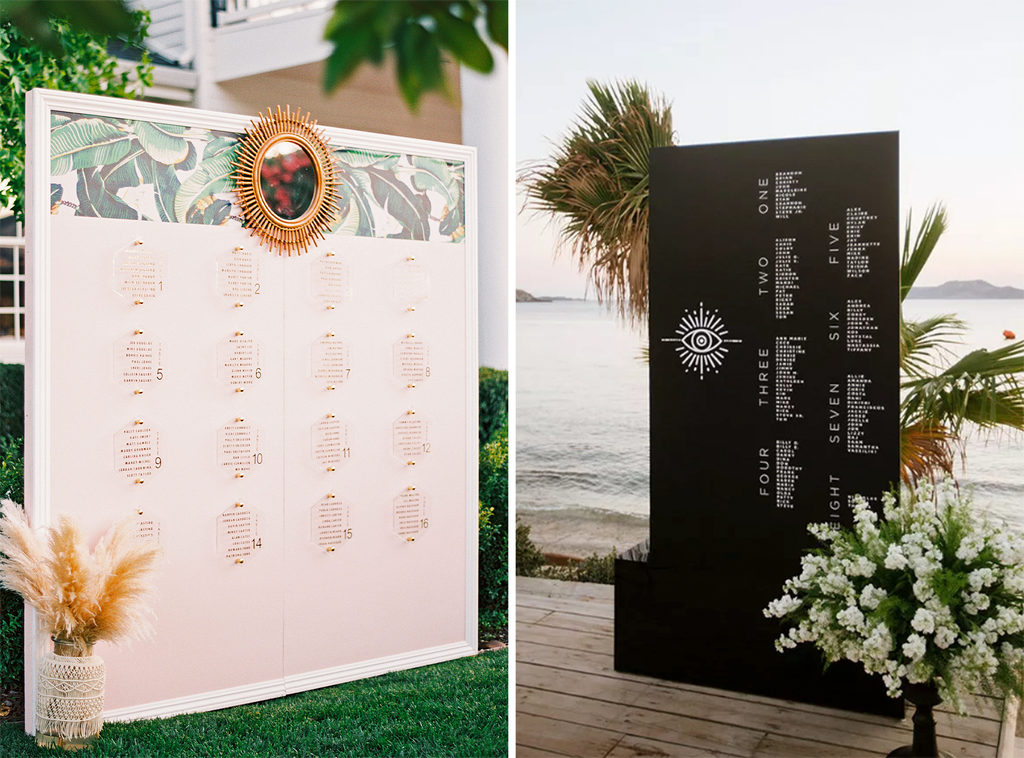 Going A-Wall
From the windows to the walls, your wedding decor should reflect the theme of your day. These escort walls are a simple way to direct your guests to the party. From simple to opulent these walls allow you to get creative and work as a statement piece to tie everything together.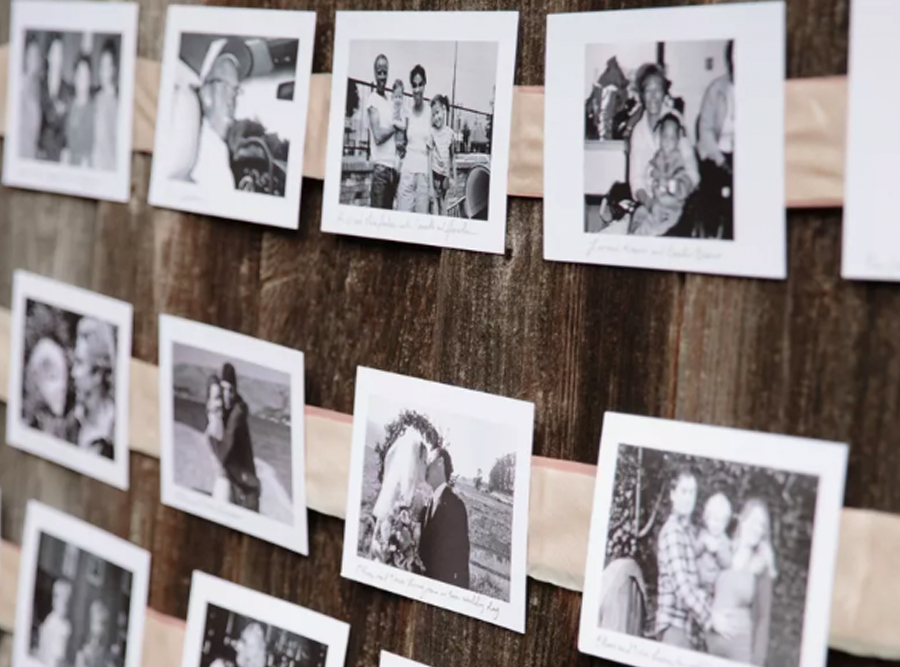 Keeping Things Picture Perfect
One way to keep your escort cards really personal is to find photos of everyone, and label them with their table number. This shows your wedding guests that you're thinking of each one of them, and is just a simply cute way to put together all of the memories that you and your guests have shared. Lay them out on a decorated table, or hang them with ribbon or clothespins, either way, this is an idea that is sure to please.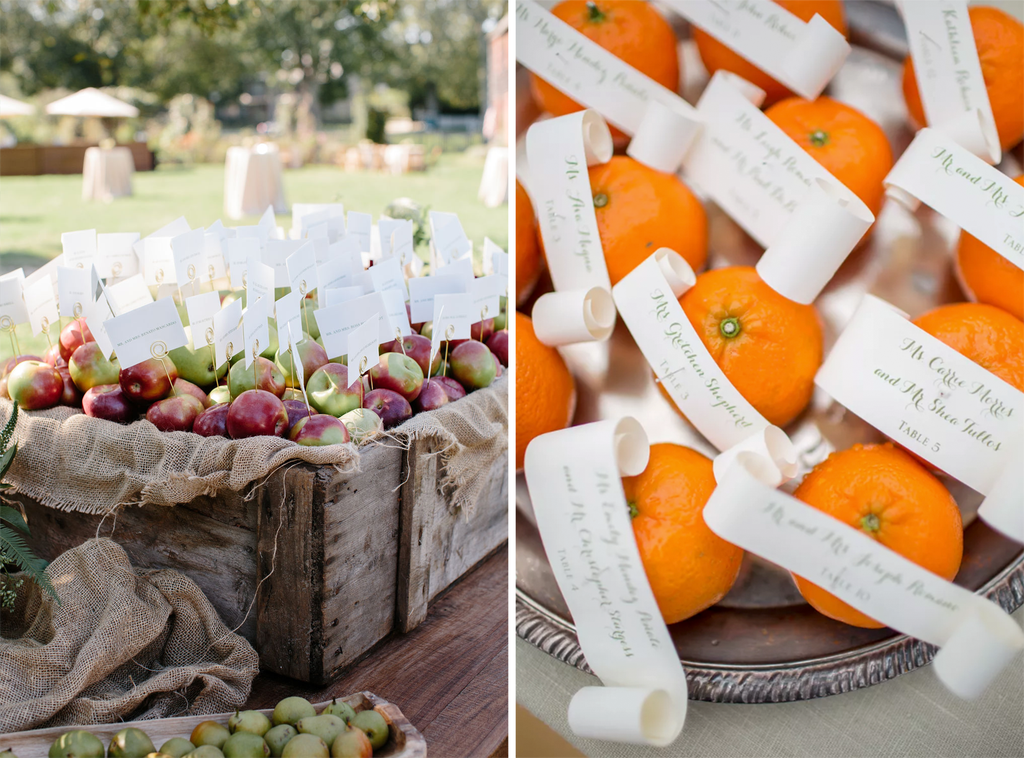 Fresh & Fruity
Working both as a healthy and practical wedding favor, as well as a directive for where your guests should sit, these adorable scrolls or signs are a great escort card option. Whether you've gone for a more marketplace theme or a chic fabulous design, this fresh idea is a wonderful option.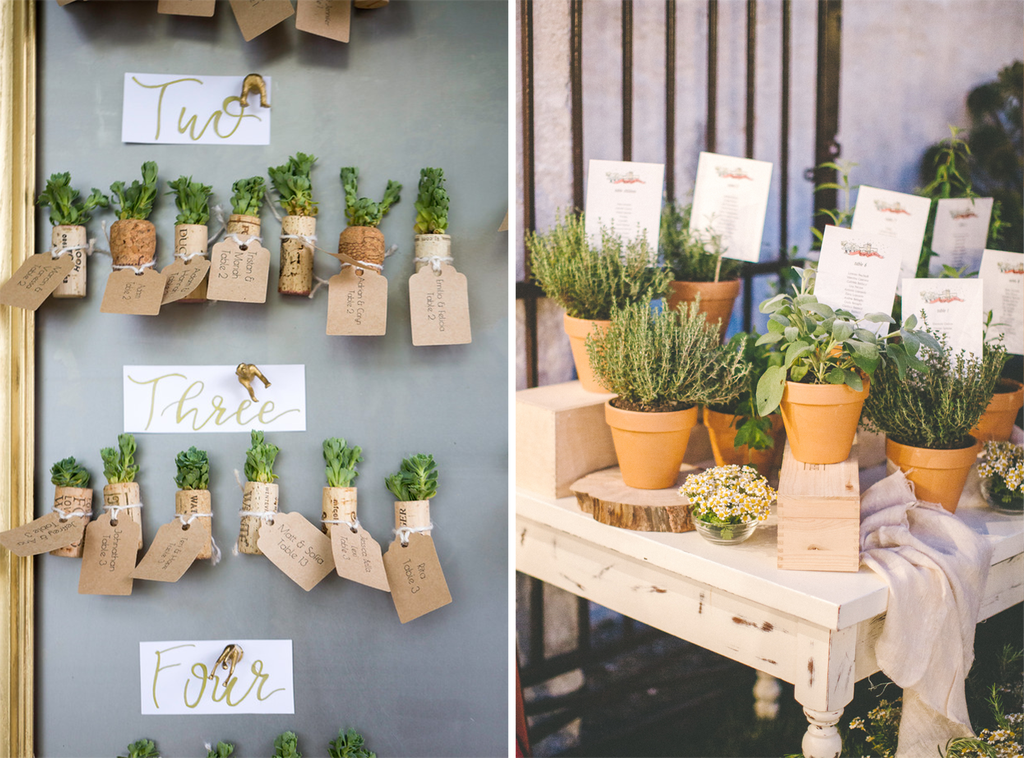 For Those With a Green Thumb
Help the planet and assign your guests by plant! Whether using succulents with tiny signs or baby greenery in mini terracotta pots, this escort card idea is sure to signal to your guests that you're not only thinking of them, but the earth we live on as well.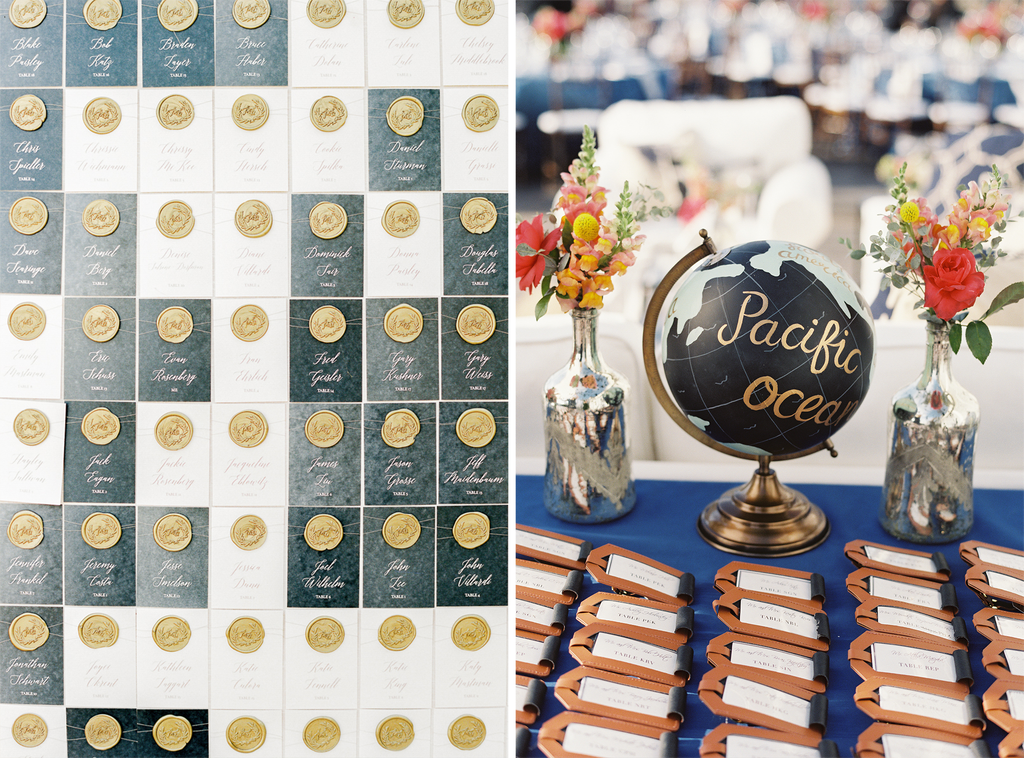 Signed, Sealed, & Delivered
Whether your theme is taking guests around the world or keeping things more traditional, actual cards with assigned tables can be packaged in a variety of ways. Whether you stick them in luggage tags, hang your seals of approval on a wall, or litter them on a table, small cards are a simple way to go.
---
Hero photo courtesy of Brandon Kidd Photography