9 Things Your Wedding Guests Actually Care About
They May Not Remember the Finer Details, but They Will Remember This!
For ages, couples have been told, "It's your day!" and "Today is all about you!" And, while that is mostly true, you can't forget about your guests. You want your wedding day to reflect you as a couple but also reflect you as good hosts. Let's face it, family and friends are often traveling long distances and spending a lot of time and money to come and help you celebrate your big day. Most of your guests won't notice all the tiny details you spent so much time stressing over, but there are some things they really do care about!
When & Where
Whether your friends are traveling across town or across the country, they want to know as much as possible about the wedding so they can take time off, arrange for travel, and possibly childcare too. With Fridays and Sundays becoming nearly as popular as Saturdays, and even some couples hosting weekday weddings, knowing dates in advance helps guests plan for their attendance.
Guests want to know where the venue (or venues) might be located to see if they need a rental car in addition to the cost of a hotel room. When setting up guest room blocks, look at several hotels at various price points, so guests have options to choose from.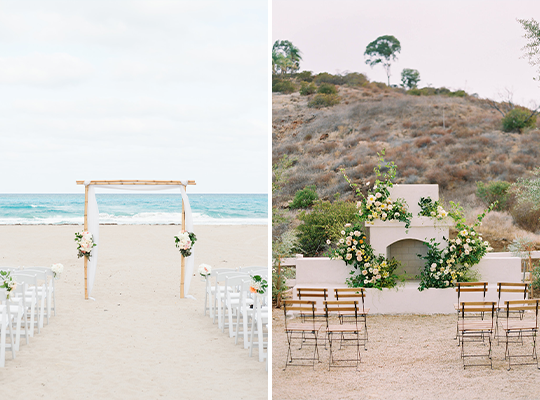 Let guests know if the wedding is outdoors, on a beach, or across a rural property. Knowing what kind of shoes, attire, and even how difficult it might be to access it is a huge piece of their comfort.
Registry
We know a lot of couples who are dreading setting up a wedding registry. They might be merging two homes or already live together and don't need much for their home. The truth is, your wedding guests often want to be able to go to a registry, preferably online, and select something they know you want. Not only does this ensure you will like the gift, but it also means they can click and ship it to your home and not have to schlep it across the country to the wedding.
The other common request is to pick a nice mix of items on a registry. Your friends may want to go in on a gift with other people, so having an array of larger, more expensive gifts along with several smaller, more affordable gifts gives guests plenty of choices.
Timing
Having your wedding ceremony earlier in the day may leave a considerable gap before an evening wedding reception. If an early ceremony time is all that's available, you might consider hosting a brunch reception to follow. Another option is to organize an activity, like a city tour or hospitality suite to fill the afternoon for many of your out of town guests. The reality is that people may blow off the wedding ceremony and only come to the reception if they feel it's too big of a gap.
Guests really do care about how on time everything happens. Starting your wedding ceremony late, or listing an earlier than expected start time to prevent any late arrivals leads to unhappy guests. Schedule extra time the morning of your wedding for hair and makeup, photos, and travel so you stay on time.
Parking
Parking and transportation are high on the list of guests' "need to know" comments. They will want to know if they can Uber or Lyft to the venue and back to the hotel or if they will need to rent a car ahead of time. When drinking is involved, the most significant gift you can give your family and friends is to splurge and provide complimentary transportation.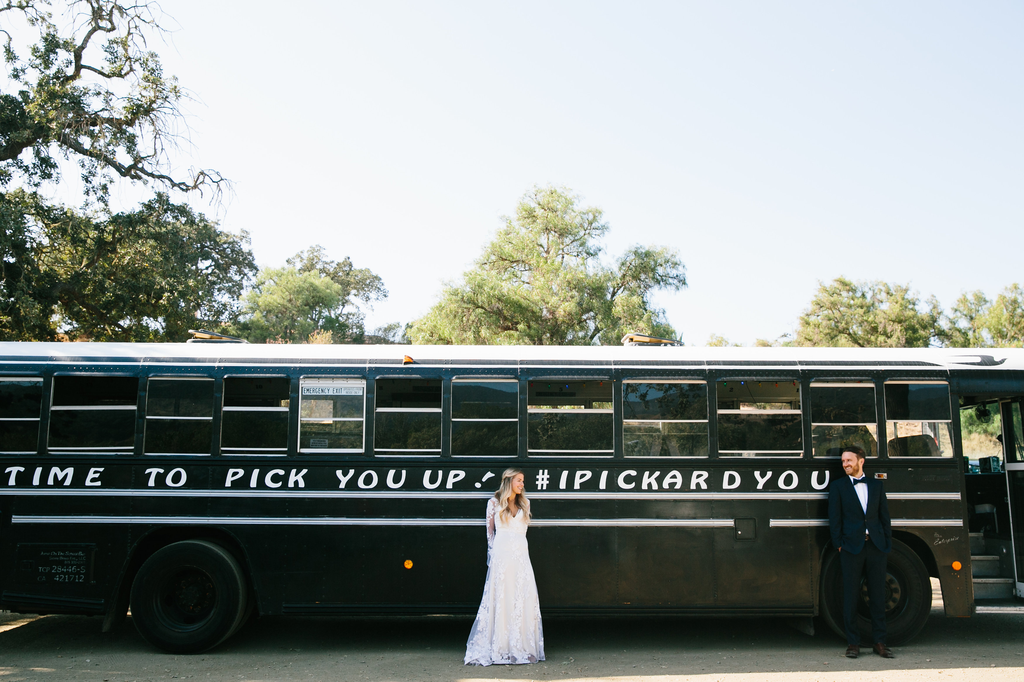 Cocktail Hour
Timing also applies to the cocktail hour. Running on for an hour and a half really drags things out for most guests. This typically happens because your wedding photos spin out of control, so be realistic with your photographer about how much you can accomplish. Not only does a prolonged cocktail reception lead to boredom and the need to find a place to sit, but it usually means the food (planned for an hour) runs out, leaving hungry and overly intoxicated wedding guests.
Food & Drink
For most wedding receptions, the timing leads people to believe they will be fed. Investing in food for your cocktail hour is one of the biggest guest complaints. Travel, getting ready, and heading to the wedding typically doesn't leave much time for lunch before heading to the cocktail hour.
While we see a majority of weddings moving away from cash bars to open bars, guests are still concerned about the beverage service. Many people don't carry cash, and if the closest ATM is quite some distance away, share that information so guests come prepared.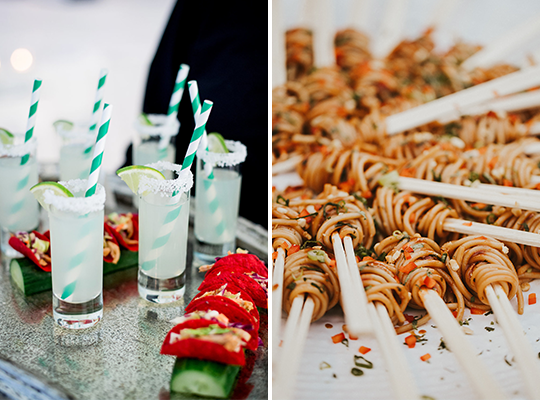 Seating
Open seating is gaining more popularity at wedding receptions and it's causing a lot of unhappiness amongst wedding guests. We're not saying you need to assign specific seating with place cards, but escort cards or seating charts assigning guests to a particular table puts them at ease. Open seating leads to the people you love, who are some of the last entering the reception, not having seats and being scattered across the room. Trust us on this one, it's a bad idea!
Entertainment
Wedding guests will rarely remember the finer details of your wedding and décor, but they will remember if they had a great time. Carefully selecting a great DJ or band will not go unnoticed. Everyone will remember having a packed dance floor and not wanting the night to end.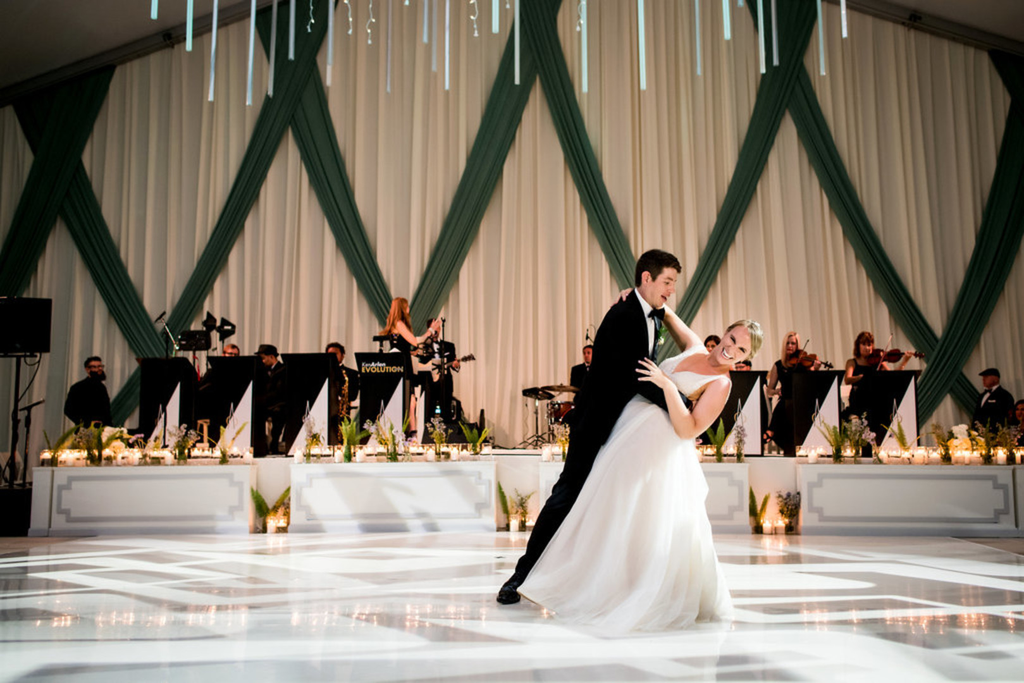 The Newlyweds
Wedding guests travel across the country for your big day because they love and care about you. They realize that there are a lot of people who want a piece of your time. Surprisingly, right near the top of the things wedding guests want is to see the couple present, smiling, and having a great time.
One of the best ideas we've seen is to sneak off to a private room with a table for two during the cocktail hour to enjoy your first course and some time alone. This ensures that you'll get to eat something and capture some great intimate wedding photos. Now, while guests enjoy their first course, the two of you can make your way around to greet everyone and thank them individually for coming.
Don't let this list overwhelm you! Just being aware your guests' priorities will make for a much happier wedding day.
---
Hero Photo courtesy of Chard Photo