As places are slowly being allowed to open up and people can start to get together again in small groups, we're getting closer to the day where weddings can once again take place (and we can't wait!). Of course, receptions will look much different because of the need to practice social distancing—and that means no more crowding around on the dance floor. That alone will no doubt have an impact on the types of venues couples choose for their big day. "The size and capacity of a venue is going to be key and access to large outdoor spaces will give couples more options," says Martha Tobyn of Anemone.
But even if you have limited space, there are still plenty of fun and creative activities you can set up for your guests to enjoy—while still maintaining those six-feet apart standards. Here are a few ideas our pros came up with. Enjoy!
1. Silent Disco
You don't have to forgo dancing on your big day. Instead, think about a silent disco, where each guest will wear their own set of headphones with the music streaming directly from the DJ booth to them. "This can allow guests to dance at a safe distance without breaching outdoor noise regulations," says Tobyn.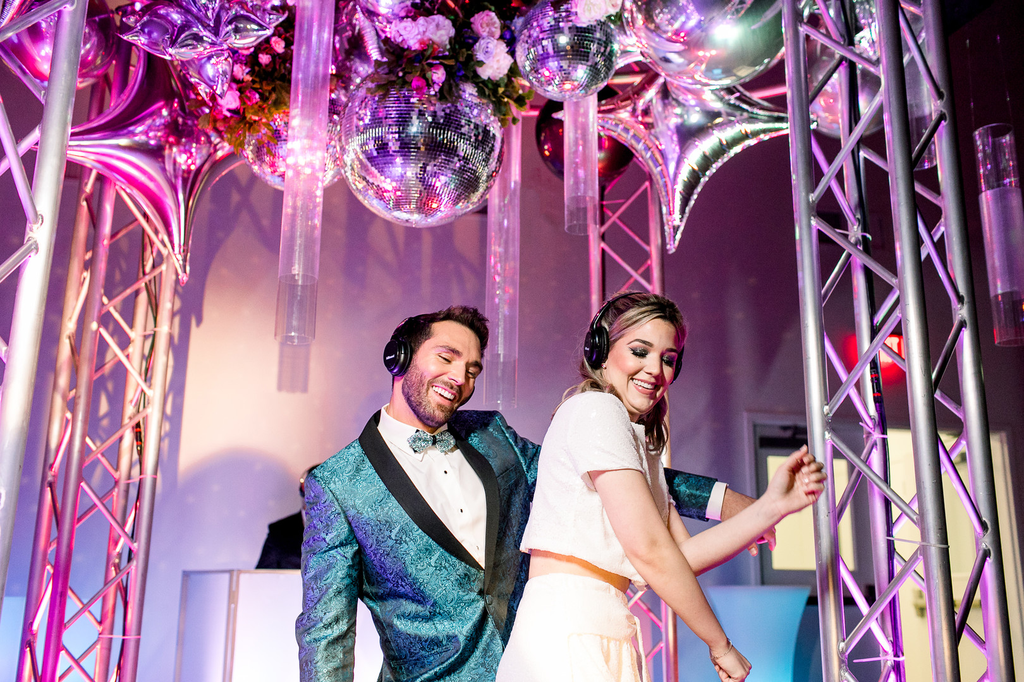 2. Play Interactive Games
Your band leader or DJ can call out the numbers for bingo or plan a quiz show type setting, with guests winning special prizes (a bottle of champagne, taking home a centerpiece, etc.) for winning each round. "Once we had a kind of Wheel of Fortune with some challenges: Do a dance for the bride; Propose to your beloved; Tell a story about how you met the couple," explains Rita Soares-Alves of Wedwings by Rita Soares-Alves.
3. Hire Entertainers
Put on a show for your guests by hiring a magician, professional dancers, or even acrobats to keep everyone entertained from their seats.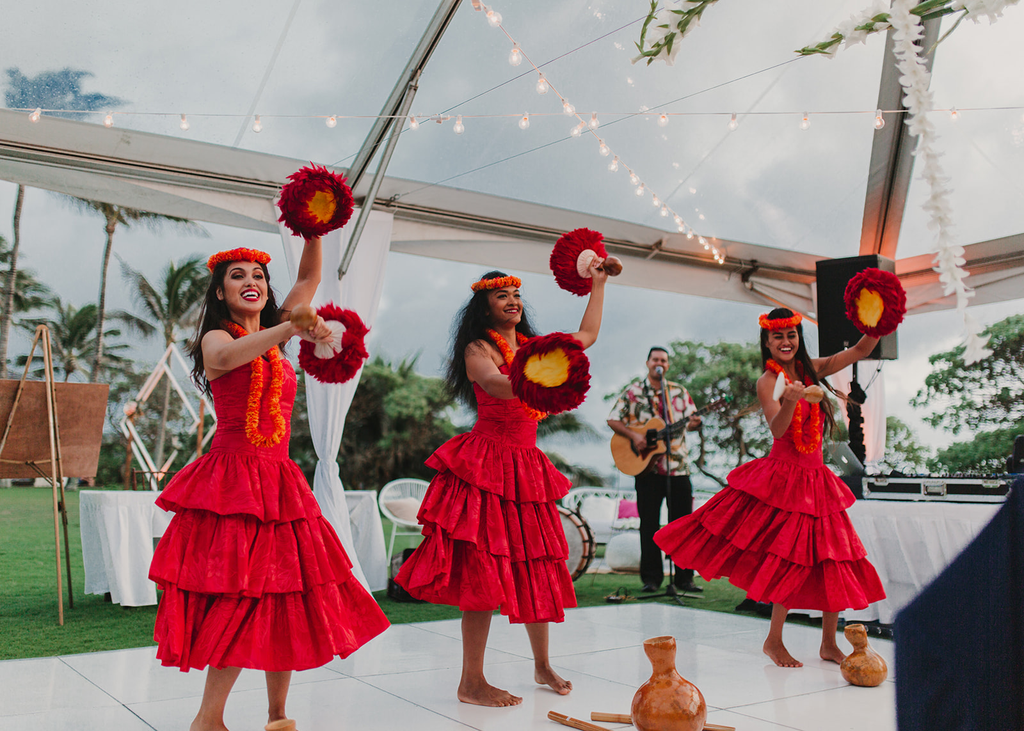 4. Plan a Scavenger Hunt
Create a photo scavenger hunt that your guests will need to complete throughout the event.
5. Set up Lawn Games
If you have plenty of outdoor space to work with, you can create different areas around the venue that allows small groups of guests to participate in various games, such as cornhole, ring toss, and bocce ball, just to name a few. One couple we know that held a lakeside reception set up a driving range so guests could take turns hitting biodegradable golf balls into the water!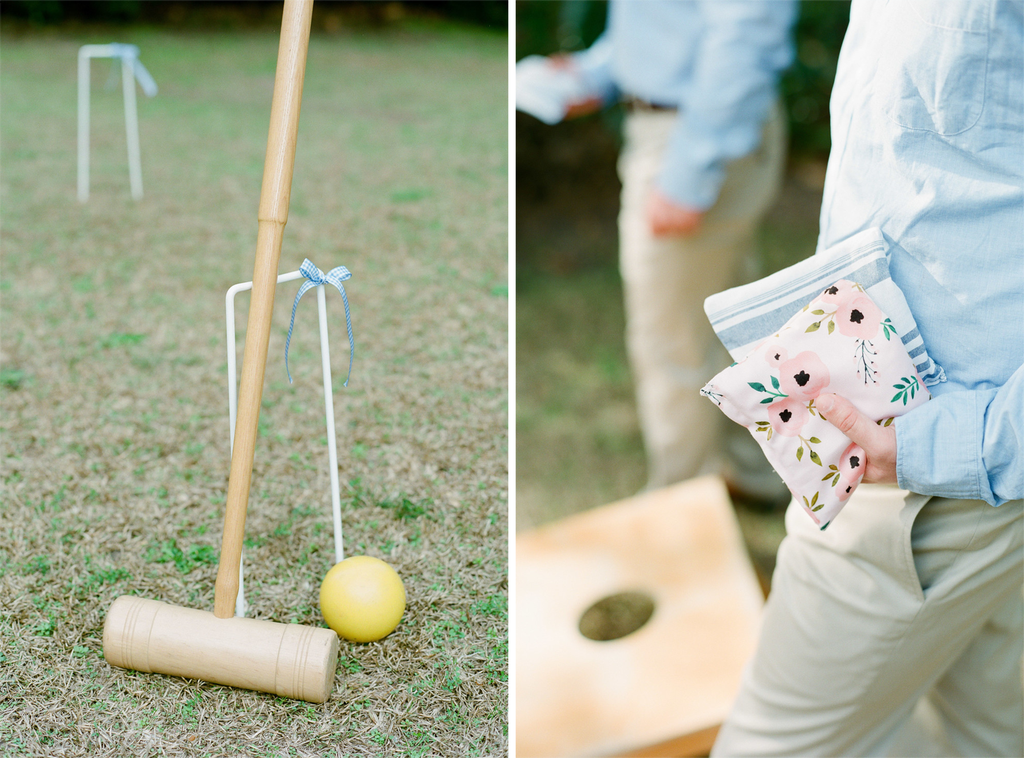 6. Put Out Some Board Games
Set up small tables with some of your favorite board games from childhood so guests can compete against one another.
7. Feature a Roaming Band
Instead of having guests congregate near the music, let the music come to them with traveling musicians visiting different areas of the reception space, recommends Tobyn.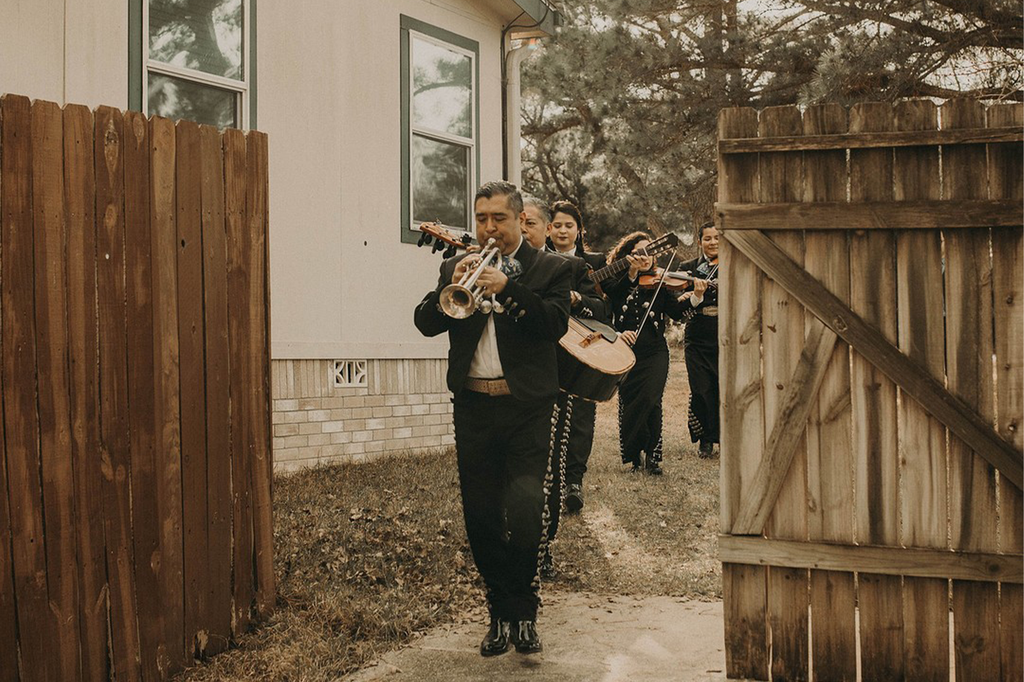 8. Rent a Big Screen
This can allow your guests to see everything at the reception—first dance, toasts, cake cutting—without having to congregate close to one another, says Tobyn. You can also play videos throughout the evening, such as scenes from your favorite rom-coms.
9. Set Off Fireworks
We know this can be pricey, but if you can work it into your budget, think about ending your night with a fireworks display. Unlike the sparkler sendoff that requires everyone to stand right next to one another, guests can enjoy this show while spaced out.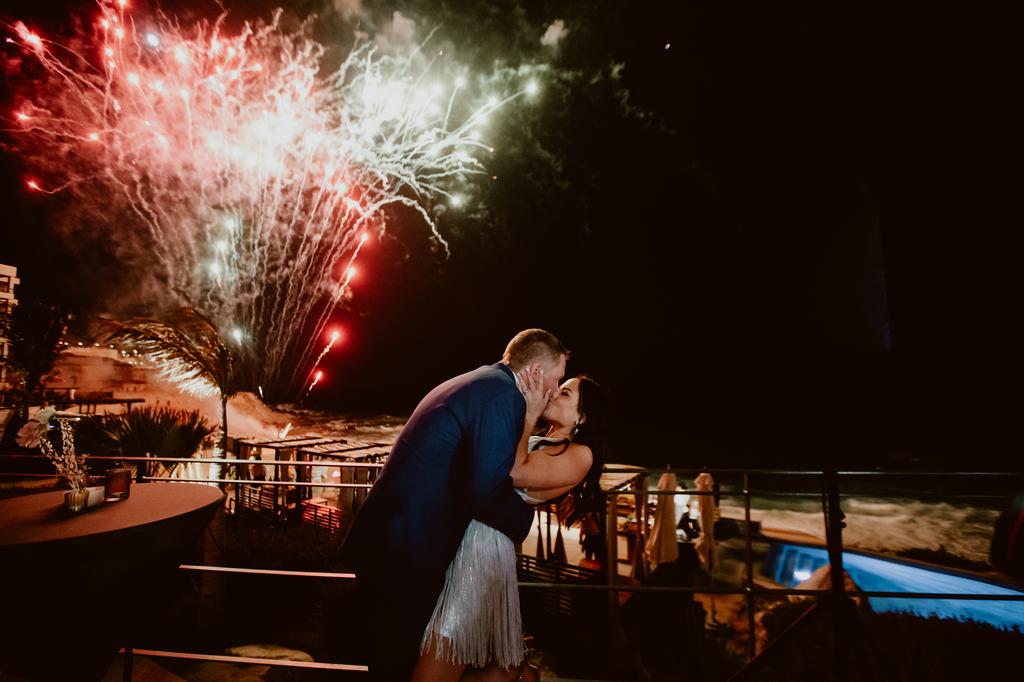 ---
Hero photo courtesy of Kerry Jeanne Photography