Taking the leap and pledging to spend the rest of your life with someone is a monumental moment. More and more couples today – to the tune of 1 in 4, according to GroupTravel.org - are opting to take the vow-swapping celebration to the next level by jet-setting to exotic destinations throughout Asia. Whether you want the glitz of an ultra-glamorous affair or something more intimate on the shoreline of a distant sea, our friends at Marriott-Starwood found three spots in the Far East sure to have what you're looking for.
Tokyo
Sitting perfectly along the seam of mystical history and the wonder of the world of tomorrow, Japan's capital city is one to swoon over. With a dreamlike quality, it's no wonder director Sofia Coppola chose to set her acclaimed film "Lost in Translation" in the midst of Tokyo.
With no shortage of backdrops ranging from ancient temple architecture to modern day metropolis, there are plenty of places to make your "I Do" utterly romantic and completely unforgettable. You can wander the shade-strewn paths around the Meiji shrine, lose yourself beneath the glittering skyscraper towers of Ginza or find endless amazement in the collections filling the trio of world-class museums of the Roppongi Art Triangle.
It is the pursuit of perfection among Tokyo's world-renowned chefs, artisans and artists, however, that truly sets Tokyo apart. Whether you're looking for the best secret ramen spots to the top of the sashimi pyramid, dining in Tokyo is nothing short of a sensual experience. To boast over 200 Michelin starts, we'd expect nothing less. 
If your idea of a dream wedding melds high culture with all manner of aesthetic marvels, you'll find what you're seeking in this seductive location.
Don't Miss: Tokyo Skytree. At 634 meters in height, the romance gushes from the panoramic view at the top. Get your selfies and prepare to see your Instagram blow up. Afterward, immerse yourself in the kimono-clad local crowds at the nearby Asakusa Shrine.
Where to Stay: With the rare beauty of its Glass Chapel or the modern elegance of the Crystal Chapel, along with 14 different party rooms and halls, the Sheraton Grande Tokyo Bay Hotel makes for a gorgeous venue to hold all of your wedding festivities.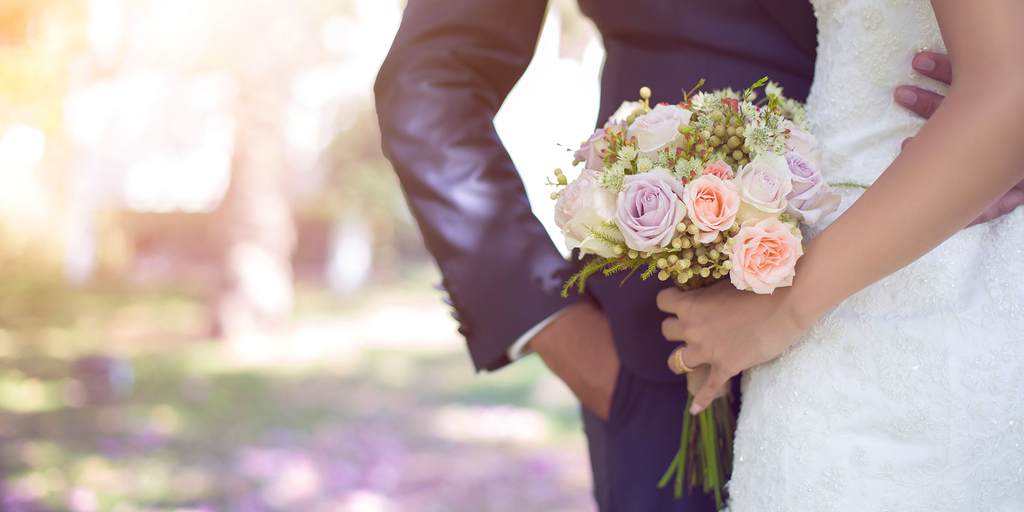 Macao
What do you get when you infuse the glitz of Las Vegas with the distinctive culture of the China? Macao. If you fancy a touch of glamour, this place is for you and it's just a breezy boat ride or scenic helicopter flight away from Hong Kong.
Reveling in luxury, Macao prides itself in its alluring and prestigious sights, sounds and savoring. Dazzling fountain shows and Michelin-starred fine dining are just some of Macao's traits of extravagance – the life-sized golden dragon might, however, be the standout – but the seeming impossibility of it all is what lies at the heart of its beauty.
And, let's be honest – it's your big day and there's nothing wrong with indulging yourself. If you're one to send caution to the circular file and feel simply fab' about it, this is the place to do it. But don't fret if you're thinking you'll need more sublime environs to cool off after nuptials and ensuing reception. Macao offers plenty of more sedate attractions including its historic city centre which is a designated UNESCO World Heritage Site.
Don't Miss:  We've all wanted to say we'd visited an artificial island so check it off the bucket list. Take a leisurely stroll across the Friendship Bridge, the Sai Van Bridge or the Macau-Taipa Bridge and pay a visit to the tiny island of Taipa.
Where to Stay: A wedding party of any size is easily accommodated at the well-appointed 4,000-room Sheraton Grand Macao Hotel, Cotai Central.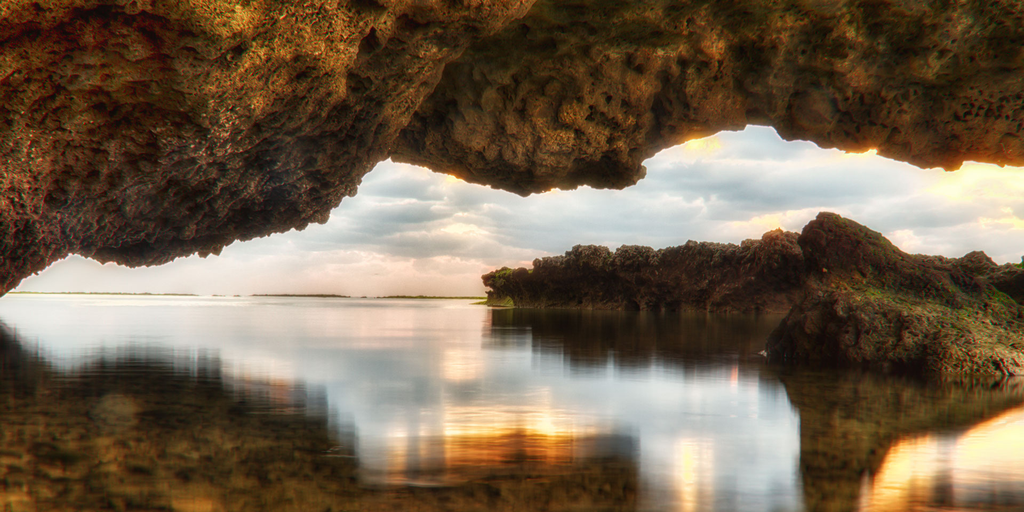 Okinawa
Nothing says "J'adore" more than the beach. Hard to argue with the notion of a warm sun on your face, a salt-kissed breeze blowing across your skin and the soft sand scrunched between your toes. With 150 islands surrounded by the East China Sea to choose from, this southern prefecture of Japan may be the ticket for anyone seeking barefoot bliss. 
Although just a short flight from the Japanese capital, the sub-tropical climate, pearl-sand beaches and azure waters are more reminiscent of the Maldives or the Caribbean. And, despite the obvious draw of the miles and miles of coastline to explore, the region offers a plethora of opportunities to explore the region's history, culture and environmental diversity.
Until the 19th century, Okinawa was an independent state known as the Ryukyu Kingdom. You'll find your local hosts still fiercely proud of this and their own customs and cuisine. Following your procession and profession of love, and when the after-party's subsided, save a day to sample unique dishes like Okinawa soba, made with slow-braised pork spare ribs. 
Don't Miss: Stow the open-toed heels, bag up the black-tie ensembles and take the bridesmaids and groomsmen for a once-in-a-lifetime trek through the Yanbaru evergreen forest.
Where to Stay: If you landed in Okinawa, you came for the sun and sand. Soak it up at Sheraton Okinawa Sunmarina Resort, an oasis perfectly situated oceanside. The Art Grace Oceanfront Garden Chapel Okinawa, located on site, allows you to exchange rings in front of a spectacular view of the sea.
---

This post has been sponsored by Starwood Resorts. Learn more about booking your destination wedding at any of their resorts worldwide here.
Hero photo courtesy of Marriott Traveler