The Cost of Being in Your BFF's Wedding Party
What Expenses the Wedding Party Covers & What They Don't
There's way more to being part of your friend's wedding party than just your undying loyalty and friendship. If, by chance, you're one of the thousands of future bridesmaids and groomsmen asked to be in your very first wedding this year, you absolutely want to read this.
According to wedding tradition, there are a few things, regardless of which side of the aisle, that you'll be expected to be a part of and pay for in your BFF's upcoming wedding. Just to be sure we had our traditions right, we double-checked the information shared by The Emily Post Institute. This family has five generations of expertise in etiquette, and in this case, wedding etiquette. Their breakdown of traditional wedding expenses seems to be right in line with most across the wedding industry, conventional or not.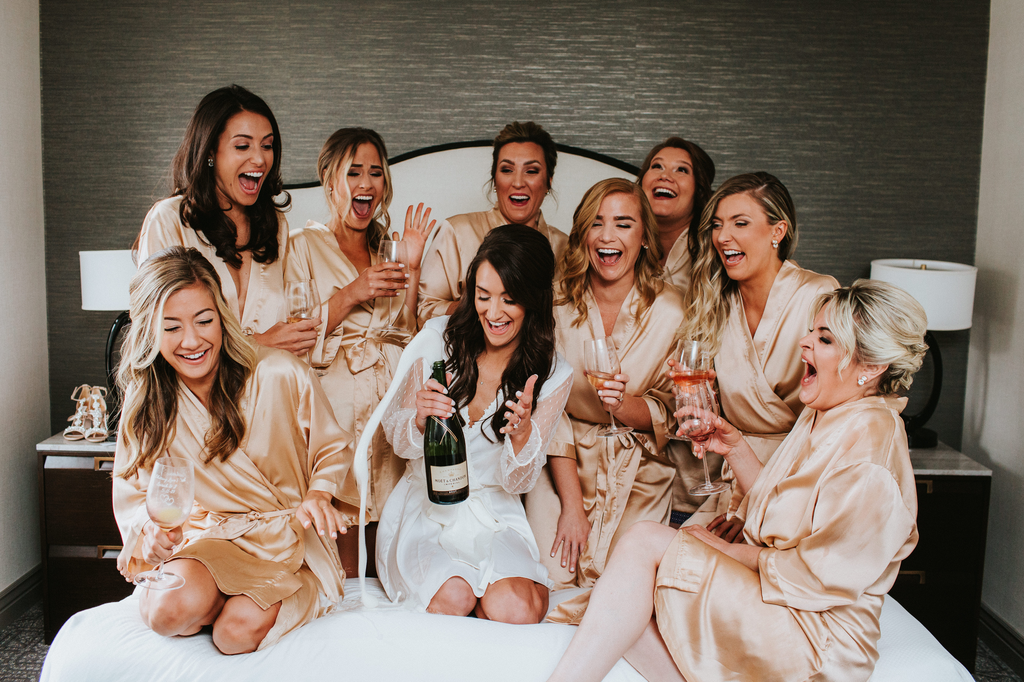 Engagement Party & Engagement Gifts
Chances are anything you might've read in the past skips over this one. The couple has often announced their engagement and had an engagement party hosted for them before asking people to be part of their wedding party. However, if you happen to be related to the couple or if they've already asked you to be part of the big day, you might incur some expenses. Something as simple as booking a flight and a hotel stay might start to add up with other upcoming events.
Wedding Shower
Traditionally, this one would only apply to the ladies. But, with male honor attendants and couple's showers, you might be asked to chip in on hosting a wedding shower. A shower gift or going in with the rest of the wedding party on a larger gift might be expected as well.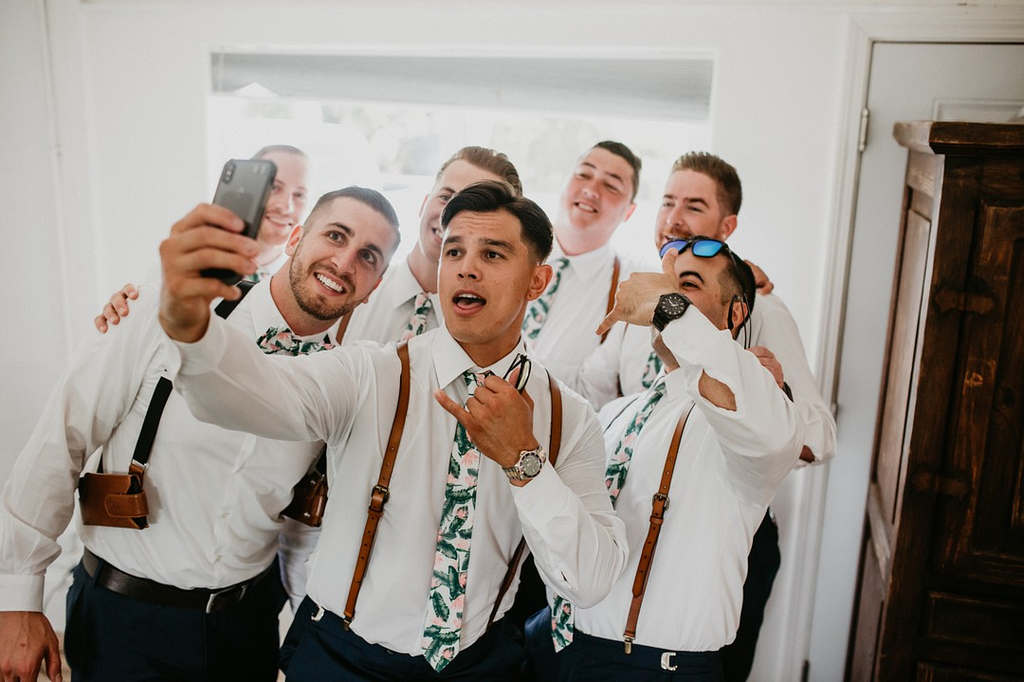 Bachelor or Bachelorette Party
Most people who agree to be part of the wedding party expect this one. However, knowing your friend's expectations in the wedding party is a must. Bachelor and bachelorette parties, much like everything else in weddings, have changed (A lot!). Chipping in to pay the guest of honor's portion of a night out in your hometown is significantly different than a long weekend in Vegas or a getaway to Cabo. Extravagant parties are becoming more the norm and those expenses can add up really fast.
Wedding Attire
Renting a tuxedo, even with the matching accessories, is significantly less expensive than purchasing dresses and shoes for the ladies. That's unless the guys are asked to buy matching suits. Additionally, it's a tradition that the wedding party also pay for their own jewelry, unless the couple is giving matching jewelry to the wedding parties as a gift.
Travel & Accommodations
Yes, you're expected to pay your own way to the wedding and cover your own accommodations. So, if you're married, engaged, or in a serious relationship, this might be times two. The same might apply if you're invited with a plus one!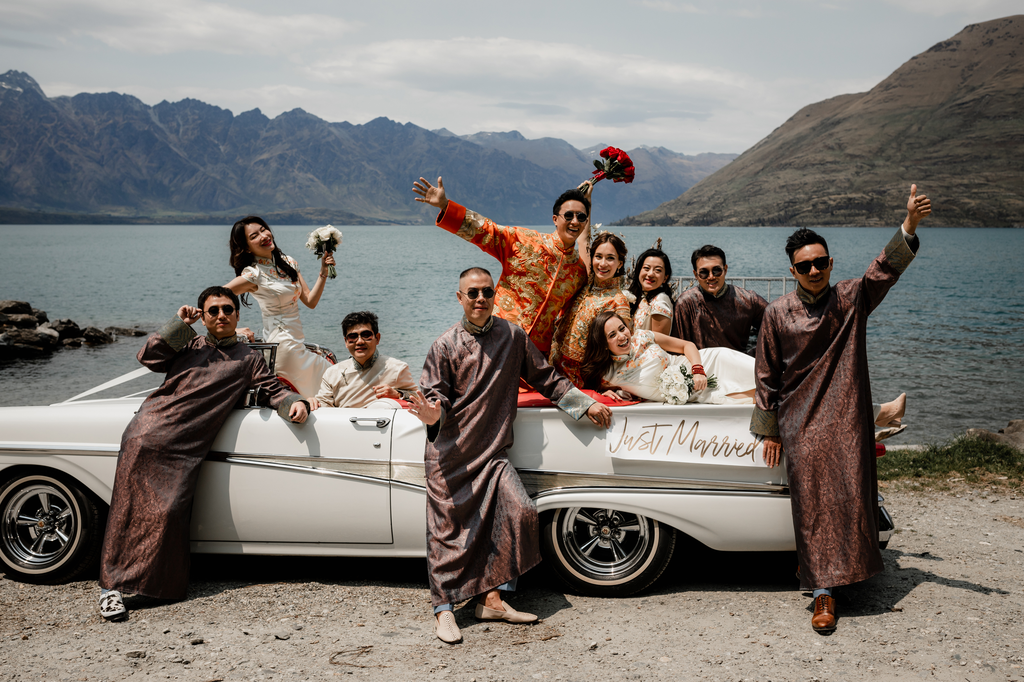 A Wedding Gift
Yup, even after the engagement party gift, shower gift, paying your share of the bachelor/bachelorette party costs, you still have to purchase a wedding gift, or at a minimum, your portion of a group gift.
A Few Gray Areas
Most sources talk about the couple picking up the tab for hair and makeup for the ladies in the wedding party. However, most of the wedding professionals we spoke to often see the wedding party paying for their own services, even if the couple arranges for the services.
Tradition also talks about the couple paying for accommodations for the wedding party the night before the wedding. It's a slumber party of sorts where the wedding party, especially the ladies and the bride, all crash in one suite or a series of connecting rooms the night before the wedding. While it sounds like a great time, that's not always the case. You might want to plan on paying for your own hotel room for that night just to be on the safe side.
We know that they're your BFF, your ride or die, but you might want to know the expenses involved before you say yes.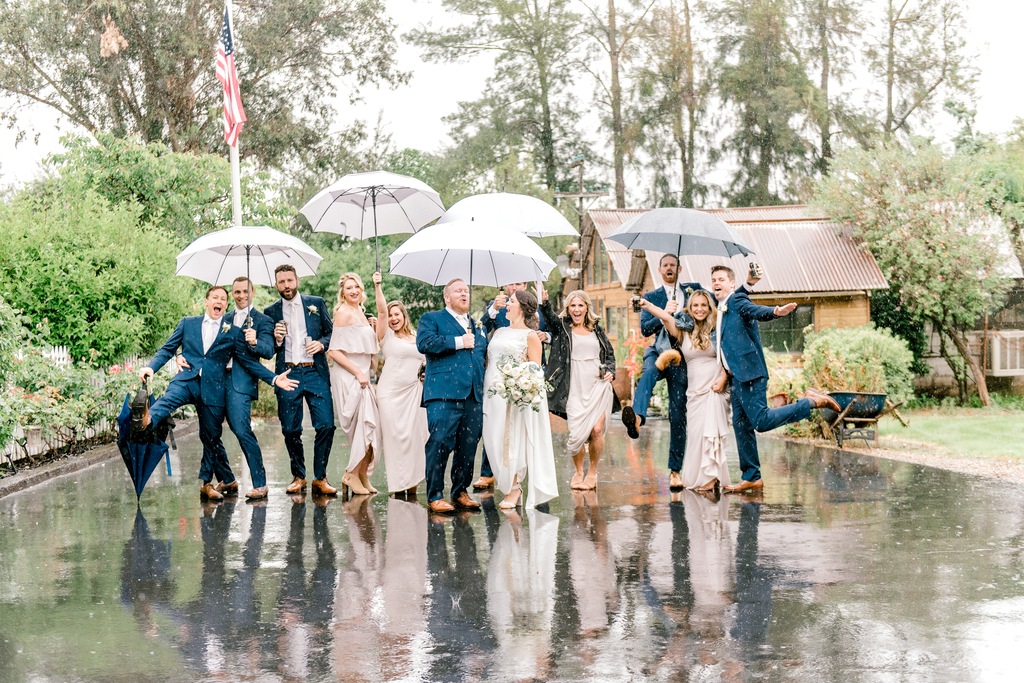 ---
Hero photo courtesy of Wild Whim