Designing Your Wedding for Social Distancing
8 Ways to Maintain Your Distance While Still Having a Great Time
Let's face it. Your wedding will probably look a little different as things begin to reopen following COVID-19. You may have fewer people, and you might have to take some extra precautions to make your guests feel safer. Worry not. We've rounded up eight ways to maintain social distancing guidelines while still having a great time! 
Gather Your Team
Before you start to try and figure everything out yourselves, go to the team of wedding pros you already have assembled. The wedding industry has been chatting virtually in group chats looking at best practices for their particular services and the wedding industry as a whole. While there are still very few hard and fast rules, there are a lot of guidelines and suggestions. Knowing what your vendors are doing to make their services safer can make shifting your wedding planning a lot simpler.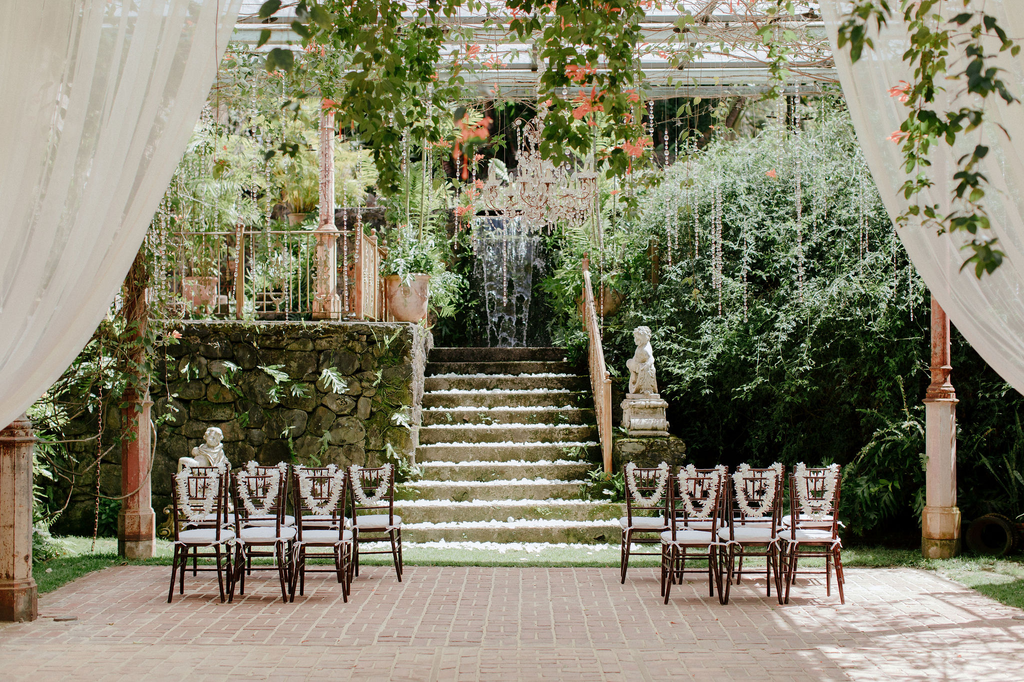 Say "I Do" With Just a Few
Start at the beginning by talking to your wedding planner, house of worship, or venue where you're hosting your wedding ceremony. They can best tell you their seating capacity and have some great ideas on new spacing and layouts. An outdoor wedding ceremony can give you more space to spread out, and the ability to group seating by family or couples who have quarantined together. Whereas a ceremony in a house of worship might take a little more work, depending on the seating they have.
Loop in Your Other Vendors
With fewer guests, your videographer may be offering live streaming so that family and friends at home can see your wedding ceremony. Your DJ or band can assist you with a sound system, especially for an outdoor celebration, to make sure everyone can hear. And your designer can help with decorative ways to block off rows and ceremony décor that can be repurposed later on to break up spaces at your reception.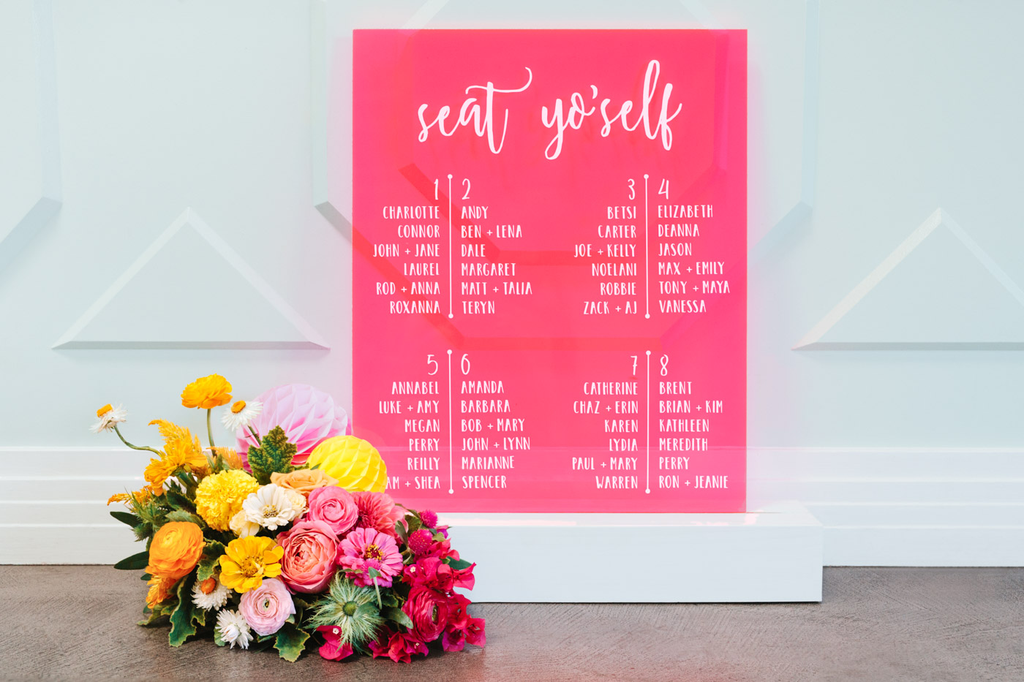 Escort Cards & Seating Charts
If you've been to even one wedding in your life, you no doubt have seen the crowds that gather around the escort card table or seating charts to find the table they're assigned to. There are a couple of quick fixes for this. First, don't wait to display them in the foyer or entrance to the reception space. Look at how they can be presented during the cocktail hour so guests can take their time and find their seating. Second, you might also consider printing multiple seating charts to spread around the space. The same thing can be done with your escort cards. Instead of one big table with a large arrangement, consider a few smaller tables spread out with flowers and décor on each table. Putting cards for guests with last names beginning with A through G on one table, then H through L, and so on.
A Socially Distant Guest Book
Another place people tend to gather is around the guest book. Instead of everyone touching the same paper and pen, look for out of the box ideas where each guest has their own piece of the book. You could set each place setting with a "wedding wishes" card and a pen. Each card can be dropped off for you to read and post to a book later down the road. Other cute ideas like individual wooden hearts that are dropped into a glass urn can work well too.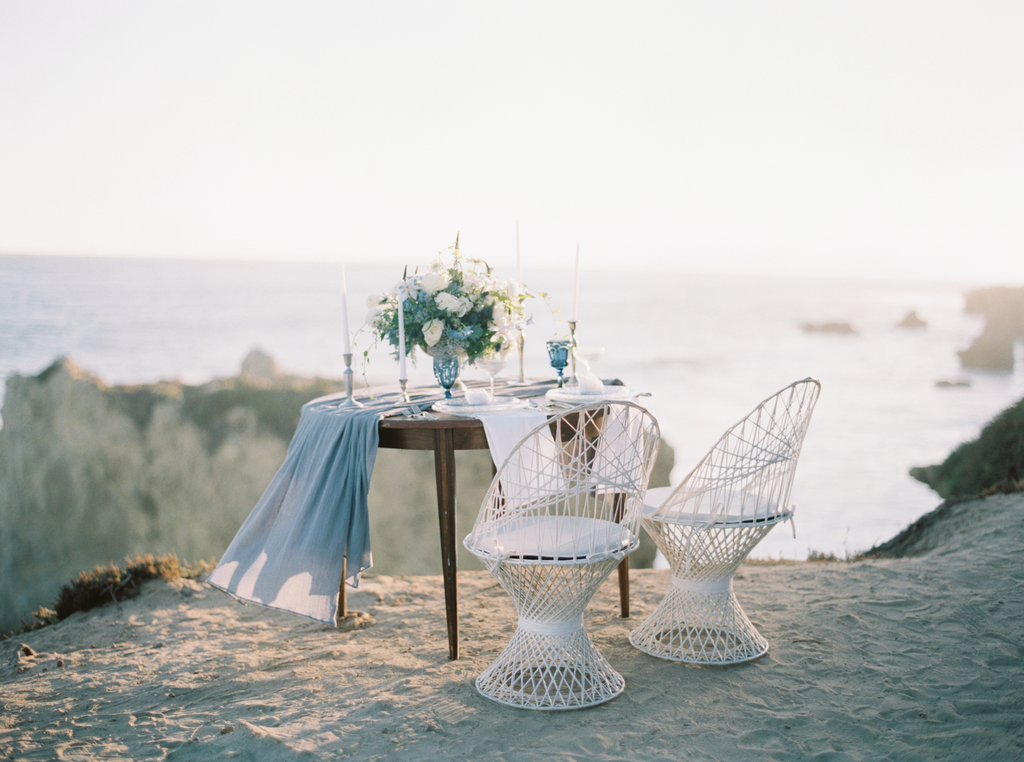 Dinner & Dancing
If you're not already considering a sweetheart table, think twice. It allows the two of you a little social distancing and lets your wedding party sit with their significant other or family. Many people are seating six wedding guests at a large round table designed to seat ten people. Truthfully, this cuts the six-feet social distancing rules close. It might add eight or ten tables to your floor plan, resulting in more large centerpieces too! Instead, consider doing smaller tables for two, four, or six guests and allowing people to sit with their spouse or the family members they quarantined with. The larger centerpieces you originally planned could be redesigned into smaller pieces for each table. And, with the right containers, you might be able to send them home with your guests.
Everyone wants to be able to dance at their wedding, but you'll need to get a little creative with how you set it up. Line dancing allows people to spread out and dance, while your DJ or band can help with extra staff to teach people and keep things distanced and organized. Most portable dance floors come in smaller sections that are combined to make your typical wedding dance floor. Look at doing smaller mini dance floors spread out across the reception space in between tables. Couples and families can take turns dancing while not feeling packed in together.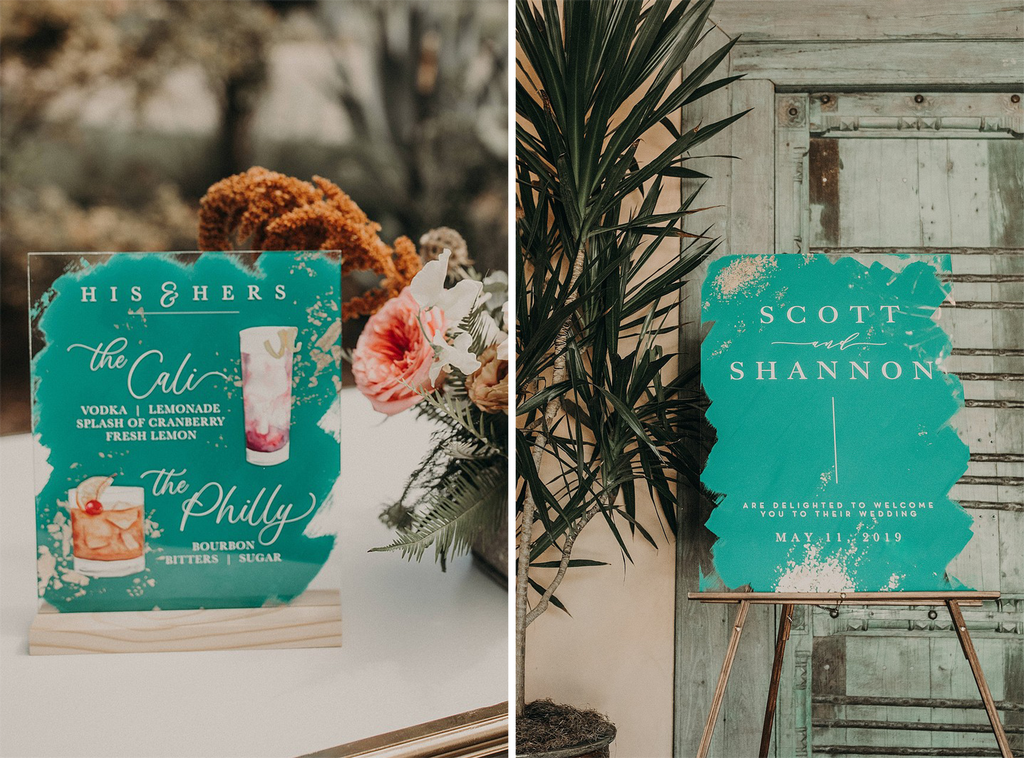 Give Them a Sign!
In general, people like to know what comes next and where they're going. That's why so many people try to sneak into the ballroom early and find their seats. So, try to direct your guests by providing signs giving the order of events, bar selections and specialty drinks, menu options, etc. It also keeps them from touching things unnecessarily, while giving them guidance on how to stay socially distant.
There are hundreds of simple, creative, and easy fixes that will help your family and friends maintain social distancing while still having a great time. Just ask your incredible wedding pros for the practices they have in place and their design suggestions!
---
Hero photo courtesy of LifeClicks Studio