Destination weddings can take place in exotic locales halfway around the world or in a charming location across the state. By definition, a destination wedding is one where the couple and their guests have to travel. For Aleah and Nick Valley, founders of Seattle-based Valley & Co, they get a little more specific defining destination as 2 hours of travel or more. They've planned destination weddings all across their home state of Washington and the Pacific Northwest, Hawaii, California, and Ohio, to name a few, and they understand the unknowns in making a decision whether to have a destination wedding or not. So naturally, we reached out to Aleah and Nick for their expert advice on determining if a destination wedding is right for you and tips to successfully pull it off!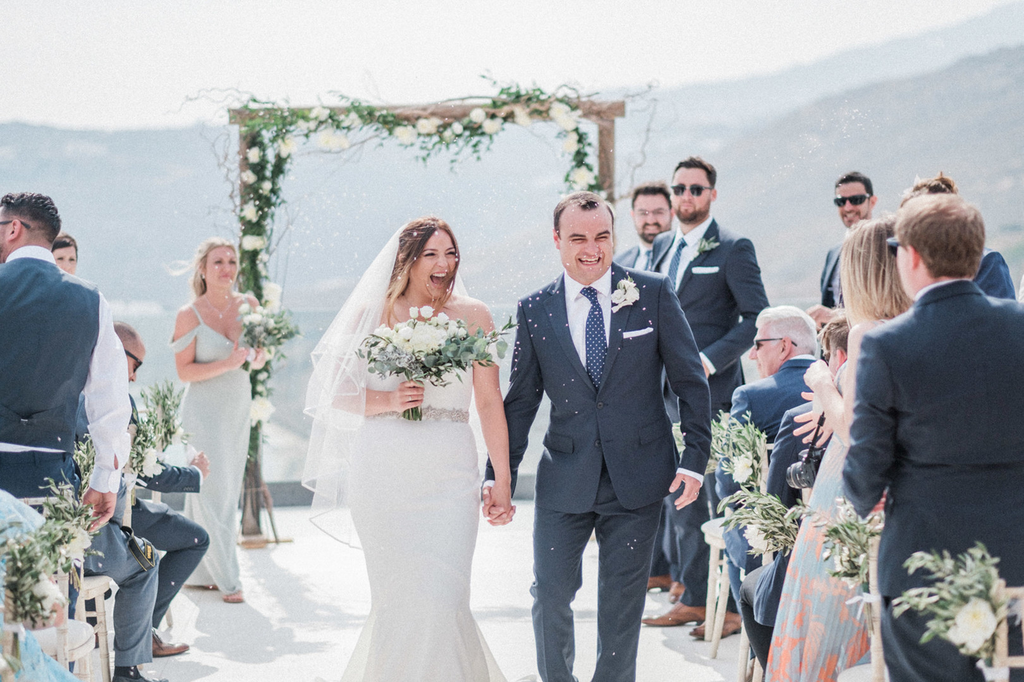 Is it right for you?
As with a local wedding, determining your ultimate vision is the important first step in helping you decide on location. Do you dream of a week-long celebration with your nearest and dearest that's filled with activities? Or, do you see yourselves celebrating with 300 of your friends and family with a ceremony and reception, and no ancillary festivities?
Who's coming?
Guest count is a big factor when our couples choose to plan a destination wedding. If the location is too remote, you can expect a larger guest drop off rate, resulting in a smaller wedding than imagined. If you really want to invite a few hundred and expect a decent-sized party, consider choosing a location that's closer to an airport with good lodging nearby. The more planes, trains and automobiles guests have to take to make it to the venue can change their minds about attending, as much as they want to be there.
This rule of thumb can help you to decide between the Irish Countryside, a beach in Mexico, a farm in Maine, or a resort on an island in Washington.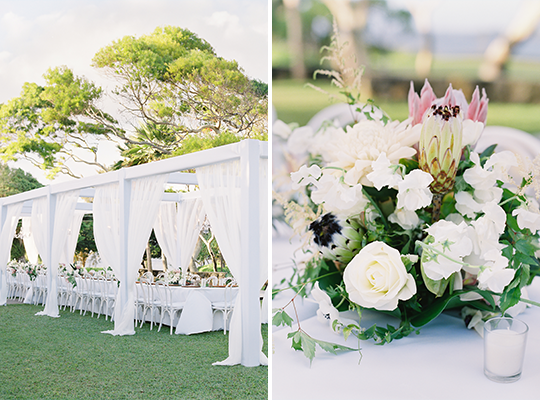 Get (more) organized 
The framework for planning a destination wedding will look very much like a local wedding – determining your budget, setting out a checklist, booking your creative team, and designing your vision are all at the core of the process. But understanding that you might need to add more time for a site visit trip and establishing a different method for communication with remote vendors will play into your plans. Keep your notes and checklist items connected and readily accessible. If you know you'll be on a site trip in July, try to meet with as many of your team members as possible to tackle the big picture items like layouts and catering tastings, as well as choosing linens and tasting cake.
Build a concrete team
Depending on the location of your destination wedding, you may want to source your entire creative team (planners, photographers, or caterers) locally. However, many clients opt to work with seasoned, local pros who have experience in destination locations and have contacts throughout. This can make for a more in-person and hands-on planning process. Whether you decide to structure your team locally, fly in a photographer from your home town or bring in a floral designer you fell in love with on Instagram, ensuring they all know who and work well with the key players are is hugely important. If you're unsure of where to start, your stellar planning team will help you to connect the dots with the best of the best in your destination location. If you're not working with a planning team, ask your catering team or the venue who they recommend for each category. Introduce them all to each other in a team email, and share pertinent details like your layouts, timing, and ultimate vision for the day so they can all see it take shape working together.