Everything You Need to Know About Cutting the Cake at Your Wedding
Décor, Positioning, Leftovers, & More!
A wedding cake is the second most popular photo op at a wedding—right after the bride of course (sorry guys!). As a focal point for you reception space, you want to make sure your cake table is properly placed and decorated. This way everyone gets a good look at the show stopping creation and you newlyweds get the best photos. From picking out a cake topper to preserving leftovers, here's everything you need to know about cutting the cake at your wedding!
Making a Comeback
Wedding cakes are making a comeback in a big way. For a while, couples were passing up wedding cakes for cupcakes, donuts, and any number of sweet treats. Thanks to creative the artists whose cakes taste as good as they look, the traditional dessert has become more popular than ever. From classic and traditional to fun, unique, and personalized, wedding cakes are in!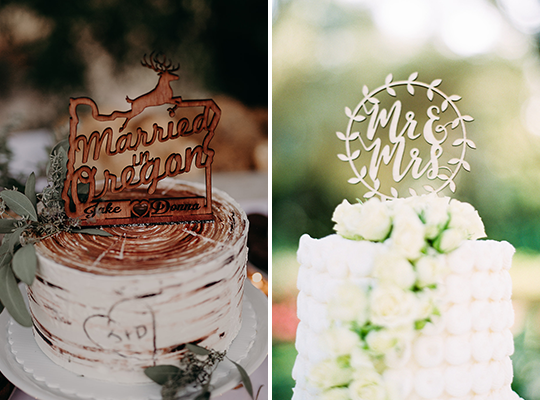 Front and Center
Because your wedding cake will be photographed and shared with nearly everyone's social media, be sure to put some thought into how and where you display it.
Fabulous Fabric: Splurge on incredible linen! You might not be able to afford to incorporate luxurious linen into all of your guest tables, but this one special linen will make it into everyone's photos.
Dazzling Décor: Be sure to include some floral accents and candles on your cake table.
Get a Rise: Ask your baker, caterer, wedding planner, or rental company about any great cake stands available to rent to showcase this culinary creation.
Background Check: Discuss with your wedding pros about where the cake will be displayed. Airwalls, fire extinguishers, and exit signs don't make for good photos.
Top It Off: Consider a fun, personalized cake topper to accent the top of your wedding cake.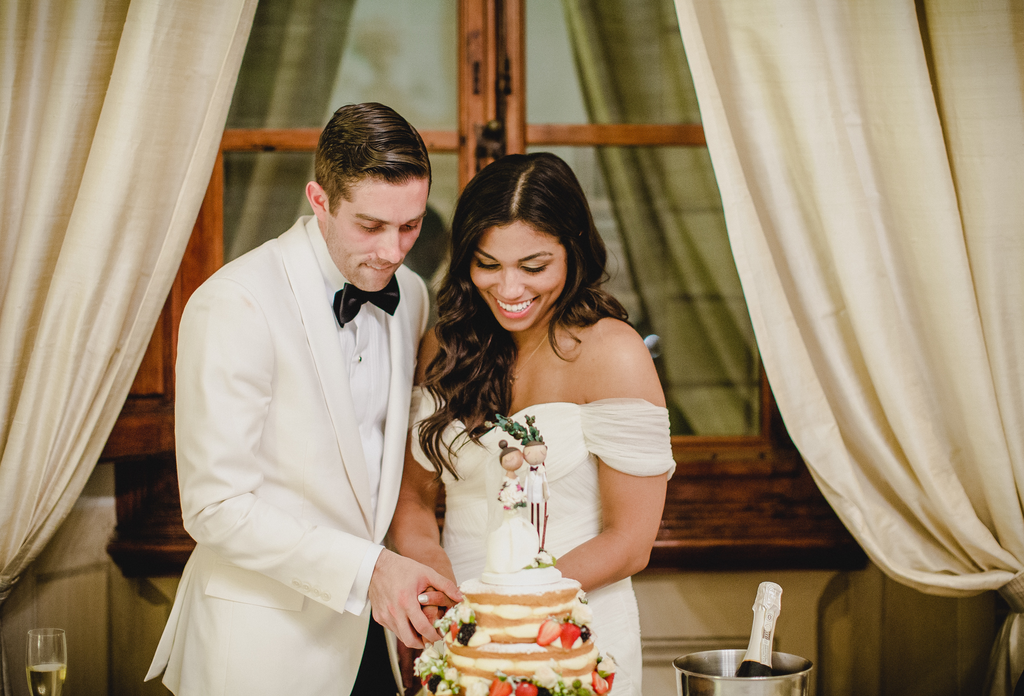 When to Cut Your Cake
Traditionally, couples will cut their wedding cake after finishing their entrees and before their first dance. But ultimately, it's up to you! For some people, especially the older folks, this is the signal that it's OK to head out, so you may not want to wait until the end of the evening. Having your cake cutting early will also give the catering team sufficient time to cut and serve the cake.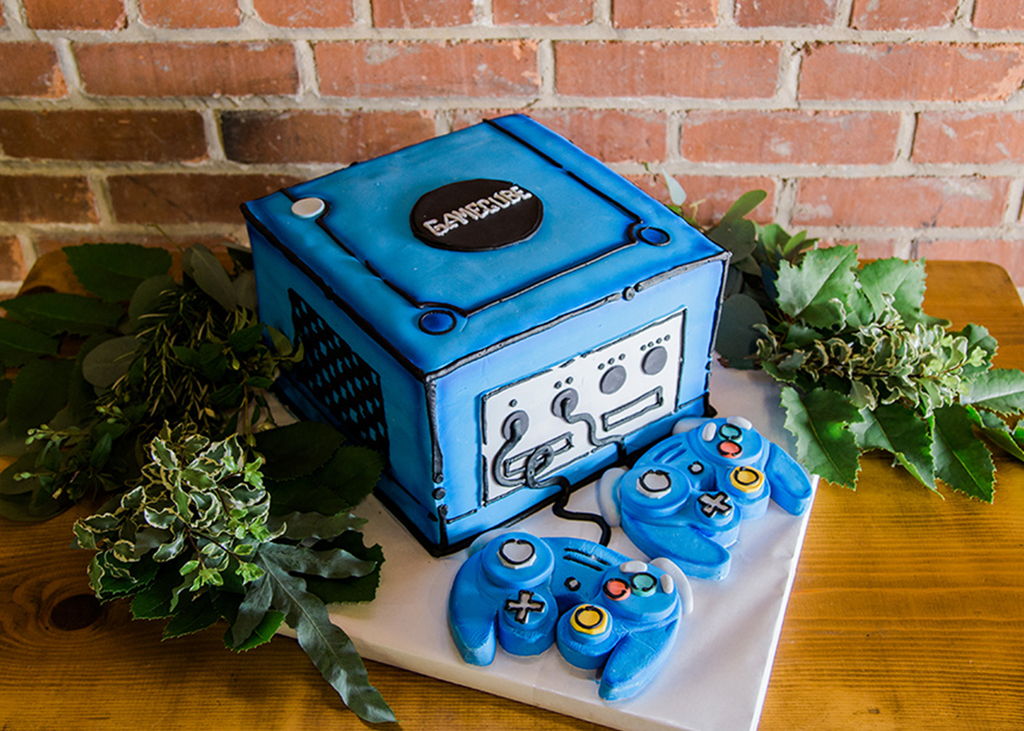 Groom's Cake
Groom's cakes have also become very popular. It's the perfect way to surprise your new groom with a fun and personalized gift that everyone can enjoy. It's also a chance to add a cake flavor that you might not choose to incorporate into the wedding cake. Groom's cakes were traditionally wrapped for ladies to take home, put under their pillow, and dream about a future groom (Hence the name!), so there are very few modern guidelines surrounding them. Cutting the cake just after the wedding cake allows another flavor to be served for your wedding guests to choose from.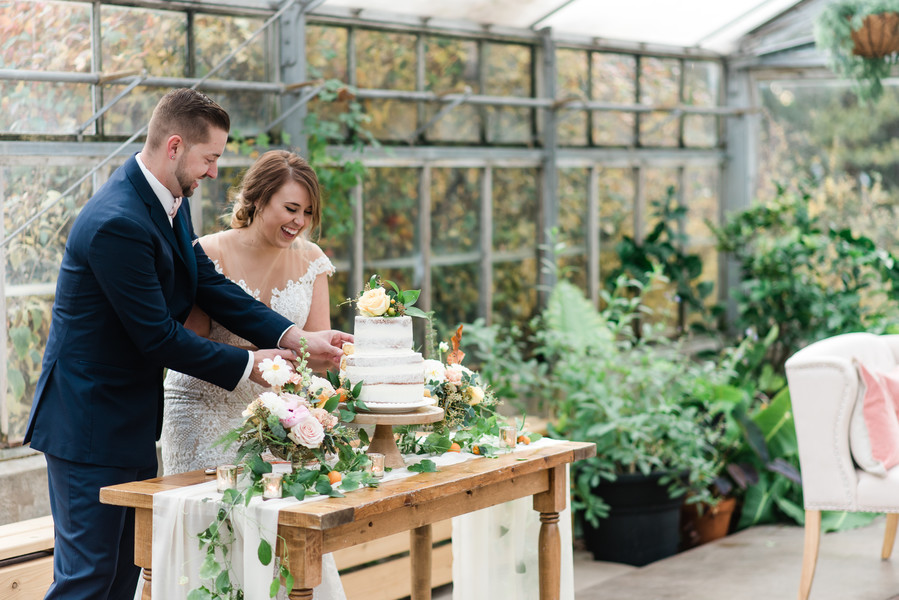 Getting the Best Pictures
This is the time to trust the professionals. There is no one right way for everyone to pose for their cake cutting. Trust your wedding photographer to have you stand where the lighting and background work best. Again, look out for any fire extinguishers or exit signs that may get in the way.
Cutting the Cake
When cutting the cake, typically, you cut into the bottom layer first using the cake knife, not the server, for the cleanest slice. Only cut a small piece, you need just enough for each of you to get a bite. Slide the cake out and onto the cake server, place it on the plate, and cut it into two pieces.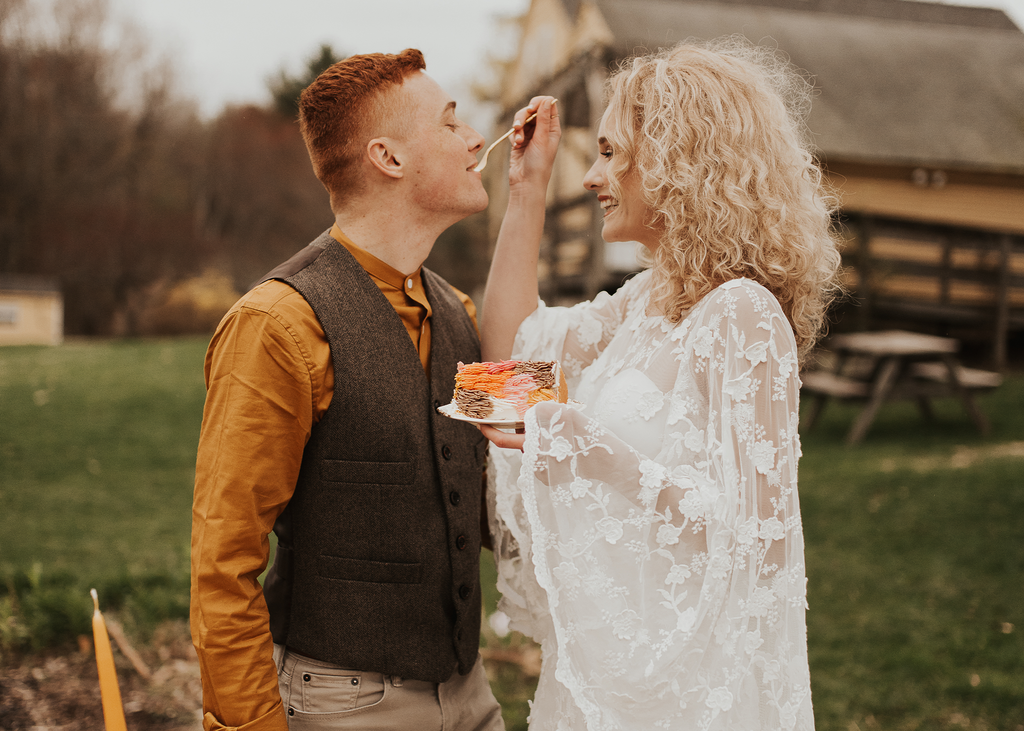 To Smash or Not To Smash
While some couples think it's cute to smash cake in each other's faces, others look at what they have invested in (hair, makeup, clothes) and run the other way. Setting the table with two forks is one sure way to drive the special moment in a safe direction, but just in case, be sure to have napkins or damp cloths nearby.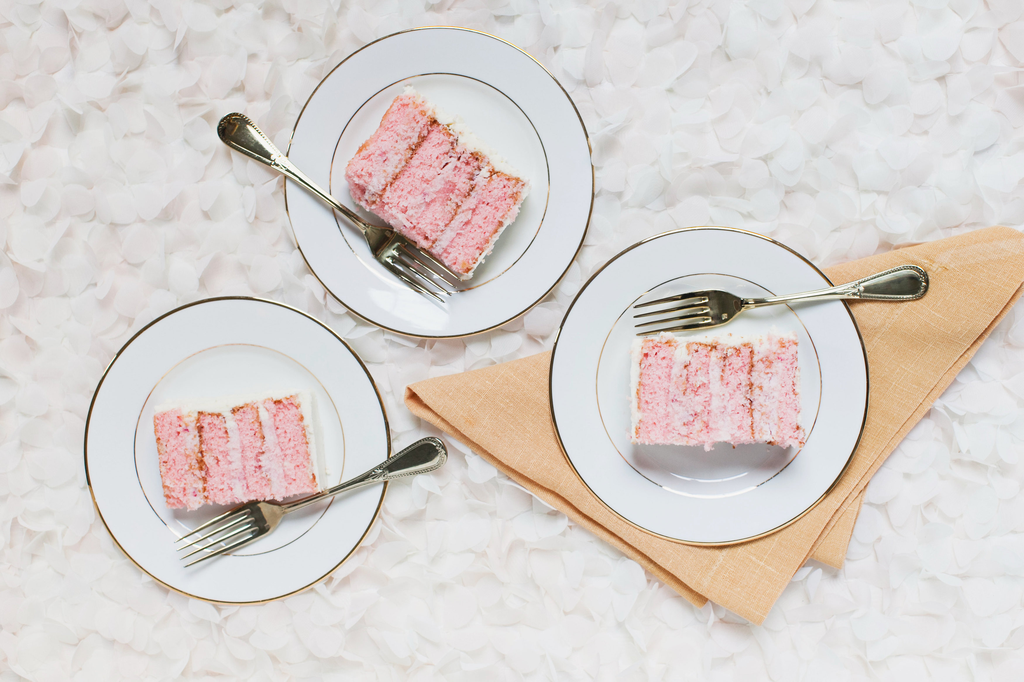 What About Leftovers?
Hopefully, your baker has guided you in the amount of wedding cake you might need so you don't have too much leftover. Let your baker and caterer know ahead of time whether or not you plan on saving or serving the top tier. If you choose to give out your leftovers, investing in personalized cake bags or boxes can be a delicious take away for your guests.
Saving for the Future
Traditionally, the top layer of your cake was saved to eat on your first wedding anniversary. The problem is, not handled correctly, the cake can get dry or freezer burned. Nowadays, many bakers have offered couples a replica of the top tier for their first anniversary, free of charge—which we think is a pretty sweet deal! If you do choose to save the cake, we suggest cutting it into 12 equal parts and then wrapping and freezing each piece separately. This way you can enjoy a piece of wedding cake each month for an entire year!
---
Hero Photo Courtesy of Chard Photo