Experiential Entertainment Ideas for Your Wedding
Give Your Guests an Experience to Remember
In days gone by, weddings were all about the bride, and the most guests would be involved was by picking beef, chicken, or fish on the response card and throwing rice at the couple after the wedding ceremony. Thankfully, those days are long gone. Today's weddings and events are more and more about the guests' experience. Not only to ensure that they're having a great time but to make sure they're active participants.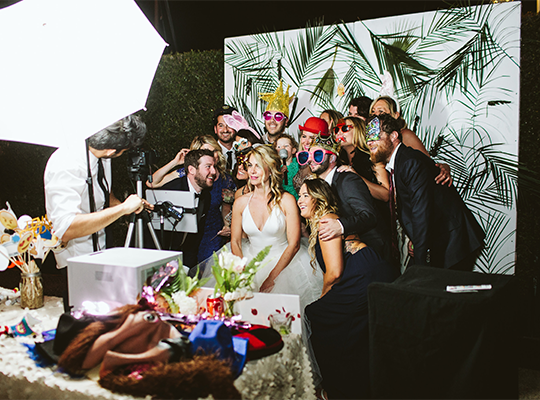 Unique Traditions 
In many Jewish weddings, rather than having someone read the Seven Blessings, couples are inviting important people in their lives to not only read the blessings but to personalize them as well. In other weddings, the couples pass their wedding bands around for each of the wedding guests to bless. From having live music played, readings shared by family and friends, and having friends officiate the ceremony, weddings have become more interactive than ever before.
Parade Together
Recently we've seen couples who incorporate their love of jazz into a New Orleans Second Line. This tradition involves wedding guests following the couple and jazz musicians from the wedding ceremony to the reception, waving handkerchiefs, and buck stepping like it was Mardi Gras!
Curated Cocktails
Interactive entertainment and entertaining your guests often starts at the Cocktail Hour. Signature cocktails are as popular as ever, but curated tastings of wine, craft beers, and whiskeys are offering guests a taste of the couple's passions. Craft cocktails, complete with specialty mixologists, are moving from elite cocktail lounges to the center of weddings, social, and corporate events. In some areas, you might see living "champagne walls" where white-gloved hands reach through a living plant wall to offer a toast to your guests. In other venues, you might see a costumed server whose dress carries tiers of champagne flutes as she glides through the reception.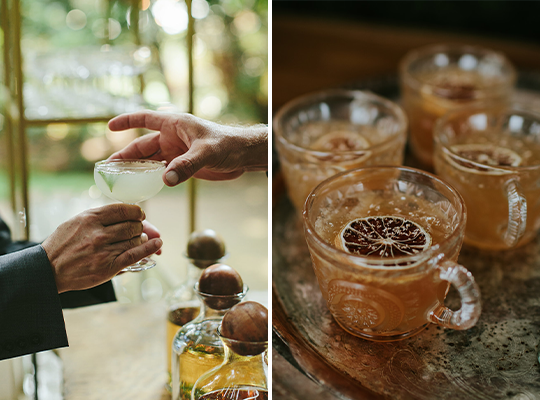 Culinary Art
Wedding receptions are moving from salad, entrée, and wedding cake to culinary presentations that reflect the couple's passions for cooking and dining out. Couples have created interactive stations where wedding guests can select what ingredients they want to top their mashed potatoes with, which are stylishly served in martini glasses, or multiple pasta and sauce combinations sautéed to order. From mobile gelato carts to flaming desserts and donut walls, interactive desserts can also be included with the wedding cake presentation.
Live Entertainment
While wedding bands and DJs are never going away, they're not the only show in town. DJs that include live percussionists or vocalists are stepping to the front. Live event artists are creating keepsake oil paintings capturing the wedding in a montage of moments. Classic photo booths are morphing into booths creating short video gifs and images that can be directly uploaded to your social media. From fire eaters to living sculptures, fireworks to aerialists, weddings are becoming bigger shows than ever.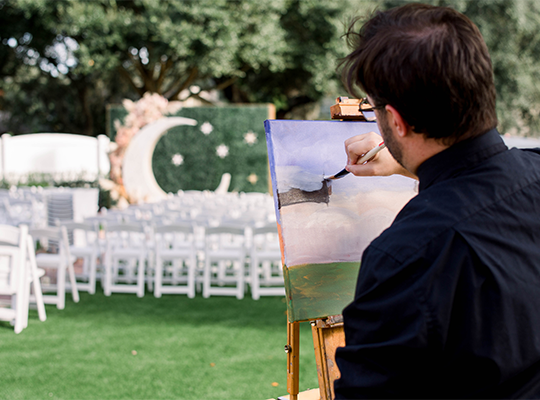 ---
Hero Photo Courtesy Seeking Films