Wedding accessories can have the most elegant of gents feeling anxious about their big day. There's so much more to a groom's look than anyone would ever imagine. Dressing for work and travel isn't the same as dressing for your wedding day.
Even within the borders of the ordinary three-piece-suit and your wedding's location, there are endless ways to create your own look. Even tradition doesn't have to tame your big-day sophistication and style. Whether you're throwing a casual backyard barbecue or a fancy evening soirée, there's a look to help you feel confident and personable on your special day.
Neckties
The choice of materials, knots, and patterns means that the right necktie will suit any wedding that you're preparing—whether that's casual or traditional. The knot you tie on the day that you 'tie the knot' must suit the formality of the occasion.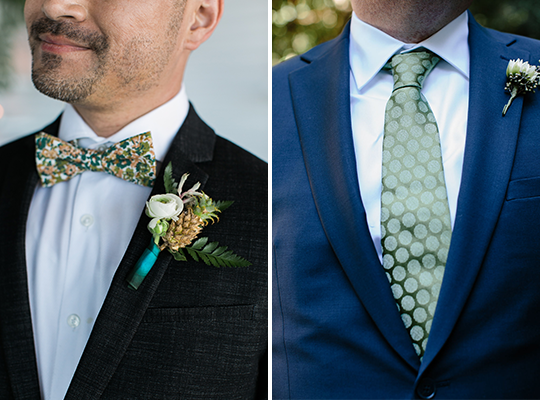 Watches
A timepiece is one of the most significant places to begin when it comes to wearing jewelry. It's a status symbol. A right watch like the Rolex Submariner is both classy and functional, so keeping it proportionate to your wrist size will work best on the best day of your life.
Tie Bars
On top of being a great and unique accent piece, a tie bar will keep your tie in place and stop it from wandering into your food, among other instances. The vital part with clip or tie bars is to keep the metal in gold or silver-tone, reliant on your other metal accessories. Are you exchanging rings or wedding bands? Keep in mind that matching metals such as belt buckles, watches, and cufflinks are a brilliant way to form a clutter-free appearance (and will always be in style!).
Cufflinks
Cufflinks are usually held in reserve for the most formal events. Using them necessitates a shirt with French cuffs. Because cufflinks are being worn less, they can be a calm and low-key way to show up from the crowd.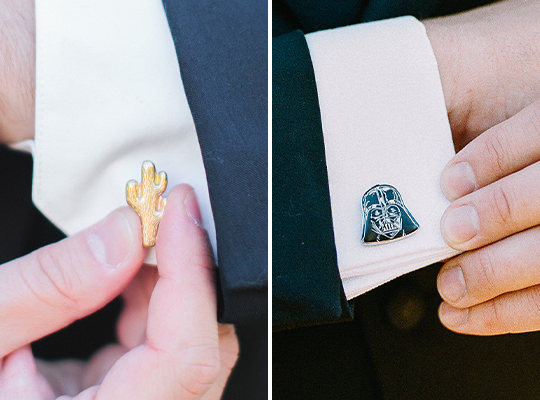 Cravats
Are you looking for something unique? A cravat offers a trendy and sophisticated touch for more formal occasions. Although, a cravat worn inside the shirt's neck can totally alter the look and give a more tranquil vibe to the event. Wearing an ascot or cravat can will also differentiate the groom from his groomsmen, while staying color coordinated. The look is still harmonized but sets the groom apart as someone special—because he is!
Entirely custom or off-the-rack, your wedding day attire must be your most fabulous look. Whether you achieve this by strictly following these ensembles or by choosing an accessory, this helpful information is sure to make you feel as good as you look, while ensuring that you don't get lost in a sea of your groomsmen.
---
Hero Photo Courtesy Philip Casey Photography