How To Beat the Heat at an Outdoor Summer Wedding
Don't Worry, We've Got You Covered (Literally!)
Regardless of where you live, summer weddings have their own specific challenges. As if you don't have enough to worry about? There's nothing worse than making your guests spend the entire ceremony baking in the summer sun. Here are five tips for keeping your guests cool and comfortable on your big day:
1. Indoor vs. Outdoor
So much comes into play when choosing a venue, and if you're getting married in the summer, you can't forget to think about the heat! It's important when weighing all your options to consider the costs of an air-conditioned room to the extra amenities you'll need to keep your guests cool outside. But, sometimes those outdoor views are just too gorgeous to pass up.

2. Stay Hydrated
When welcoming your guests, be sure to set up a station for them to enjoy light, refreshing, non-alcoholic beverages during your wedding ceremony. Pitchers of colorful fruit-infused waters, lemonade, or fresh juices will not only quench their thirst but can be a great opportunity for eye-catching displays.
3. Cool Off
Greet guests with misting fans to help them stay cool and comfortable as parties arrive. Consider making small personalized hand fans or sunglasses. Not only will they help guests stay cool, but are also an affordable, branded wedding favor.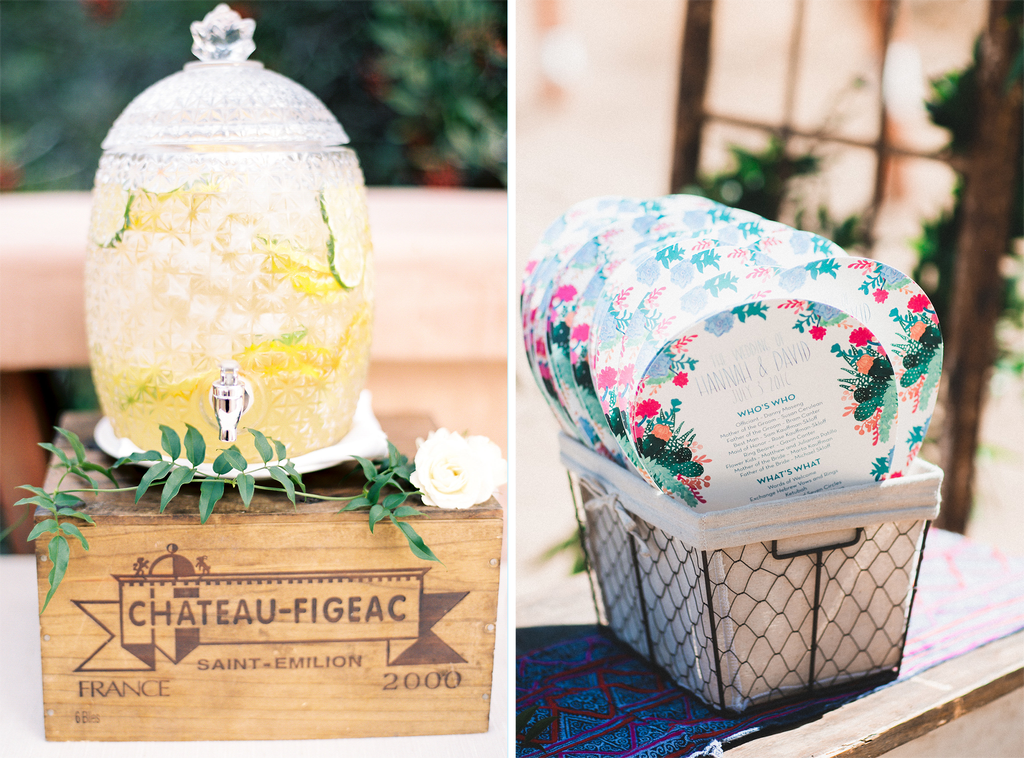 4. Under Cover
If you opted for an outdoor wedding ceremony, consider holding it under a large tree to provide shade for your wedding party and guests, while still creating a beautiful backdrop for exchanging your wedding vows. Decorating with hanging chandeliers, colorful paper lanterns, or macramé can help to adorn the negative spaces above you and won't wilt in the warm summer weather. Modern, colorful canvasses stretched above your wedding guests can also offer shade without obstructing anyone's views.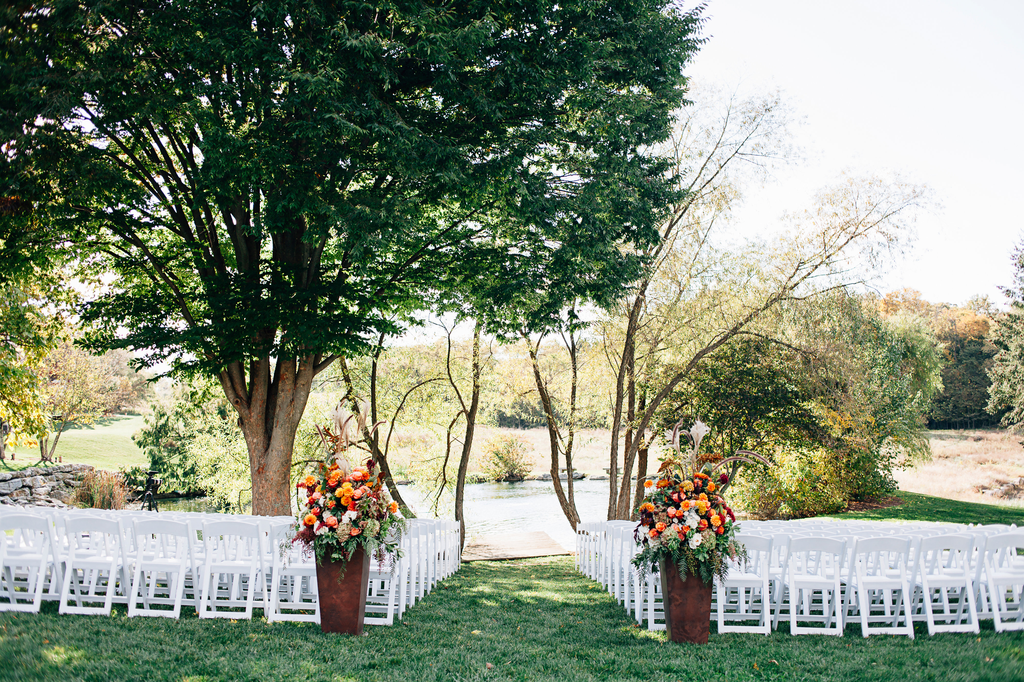 5. Tick Tock
Try and stick to a tight schedule! There's nothing as attractive as starting your wedding ceremony on time. Plan ahead and build in more time than you think you need. Time will go by very quickly while you get ready, take photos, and then get from one location to another. Don't leave your wedding guests to burn in the sun!
---
Hero photo courtesy of Jeff Frandsen