Backyard weddings have always been one of the most intimate and romantic ways to exchange vows and devote yourselves to one another. What's more, your own backyard gives you numerous benefits that any other venue can't provide. All-inclusive reception venues usually require around 50% of your overall wedding budget but a loved one's backyard comes without hidden costs and bears huge sentimental value. Not to mention that you can let nature be your decorator, making one part of the job much less complicated. All those vintage items that you've been buying at flea markets or thrift shops can finally be used as décor around the yard, saving you money and adding your personal touch to the ambiance. A backyard wedding is an economical, yet deeply romantic setting where it's important to dive into the planning adventure prepared and with all aspects covered.
Pick a Theme
The first step is to decide what type of backyard wedding you're dreaming about. Do you want to go for a simple, yet traditional ceremony and reception? Or perhaps you are eager to create an elegant, elaborate design to inspire awe. The fact is that the theme will set the tone for everything else—the colors, decorations, centerpieces, as well as catering choices, chairs, and almost everything else you can think of.
So, choose the theme according to the mood you want to reflect. Are you aiming for something cozy and intimate or do you see your wedding as a daytime party? The theme and the mood should complement each other, tied together with your choices of colors, decorations, and music.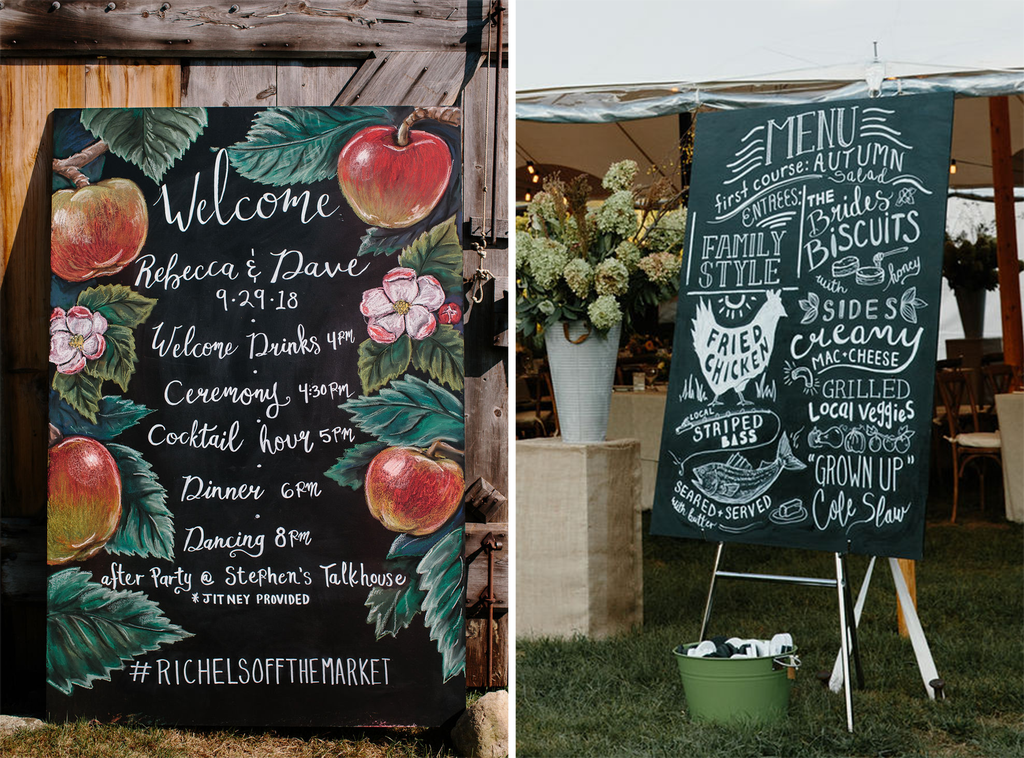 Create a Welcoming Entrance
Whether it be big or small, every wedding needs a clear and stunning welcoming entrance. The entrance is the first chance to show the guests what kind of wedding it will be, as well as to provide them with the most important information. Inform them on what time the bride will be walking down the aisle, where every guest is seated, when they're supposed to file in to the reception, and of course, what time the dinner starts and what's on the menu.
However, the sign containing all these pieces of information should be personalized—you can customize it any way you see fit. From wooden posts and chalkboards to calligraphic letters, quirky illustrations, neon signage, and glass art, let your imagination run wild. But don't forget to mind your guests' safety, too! You can set up a special sign with pegs for guests to hang up their keys, urging them to use the shuttle to get back to their accommodation instead of their cars.
Two Main Constructions: Tent & Dance Floor
Renting a tent is the best and safest option when organizing a backyard wedding. The weather is the only thing you have no control of whatsoever, although you can get insurance for many wedding aspects. So, a tent will ensure you and your guests can't be bothered with precipitation or wind.
A dance floor is a must at every wedding party. Don't make the wrong decision here by deciding to use the lawn as your dance floor. Many ladies in heels will not be okay with that as they'll have limited motions while dancing. Professional rental companies will assess if they have to install a foundation or if they will be able to place the dance floor directly on the ground. In both cases, an additional step you can take to make sure everybody is safe while dancing is placing quality anti-slip tape all over the dance floor so that nobody slips and spills their drink while dancing the night away.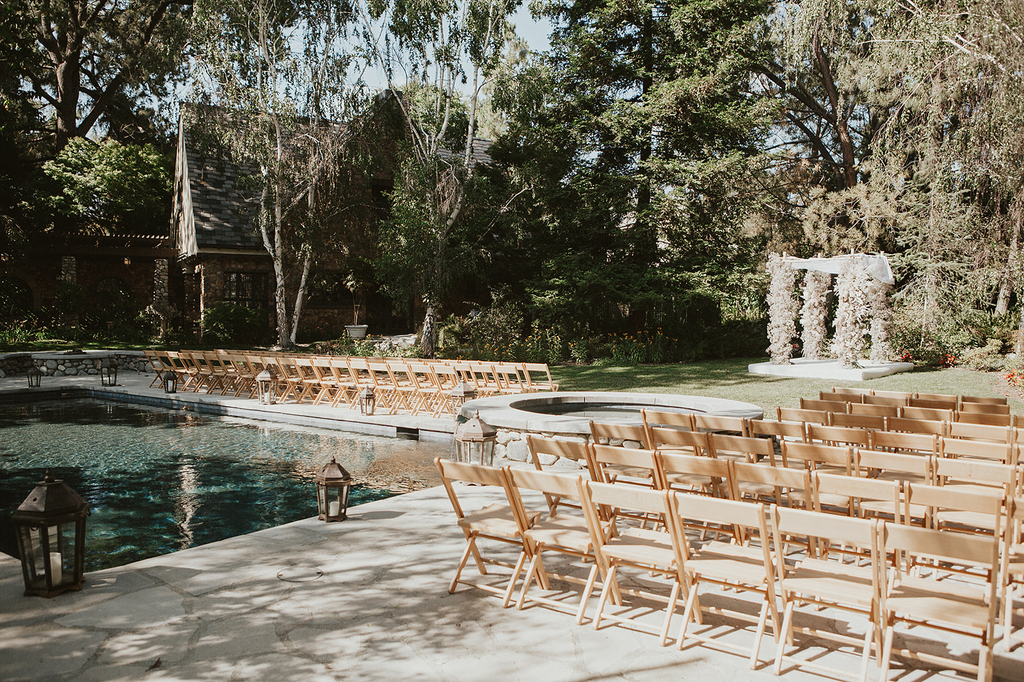 The Aisle Project
The ceremony is the highlight of your wedding day, so it has to be stunning and memorable. The end of the aisle where you'll exchange your vows should have a backdrop, whether it's architectural or natural. And, aisle markers are a must, as they create visual interest without stealing the attention away from the focal point. Also, make sure the aisle is wide enough but also that your guests have enough room while sitting—in general, six square feet of floor space per guest is enough for comfortable seating.
The Bride & Groom's Personalized Story
Your wedding day should be all about you two—and that's only going to be enhanced by being held in your backyard (or your loved one's). This sentiment can be put further into focus by doing your best to tell your love story throughout the details visible in the yard every step of the way. For example, you can hang polaroids of the two of you on the back of every chair or at the tent's entrance. Don't hesitate to splurge on your baby photos, as well as your engagement photos, or even photos of your parents and grandparents—your wedding is also a big event for your family members, so you can include them in the theme. It can represent a symbolic merger of two families into one. When it comes to places to put personalized décor, don't focus solely on the tent. Decorate the trees, the bathroom, the tables, as well as the entrance to your home.
Photoshoot Planning
Photographs of your special day will be the most important reminders of how much fun you had, so it's crucial to be satisfied with your choice of photographer. Together, decide what time of the day will be the best to take photos. If you don't pay attention to the direction of the sun, you may have unwanted shadows in your pictures at the most important moments. Strong sun flare or squinty eyes in most of your guests' faces may ruin a lot of pictures. Make sure the photographer gets familiar with the backyard so that they're prepared to make the best out of your photoshoot.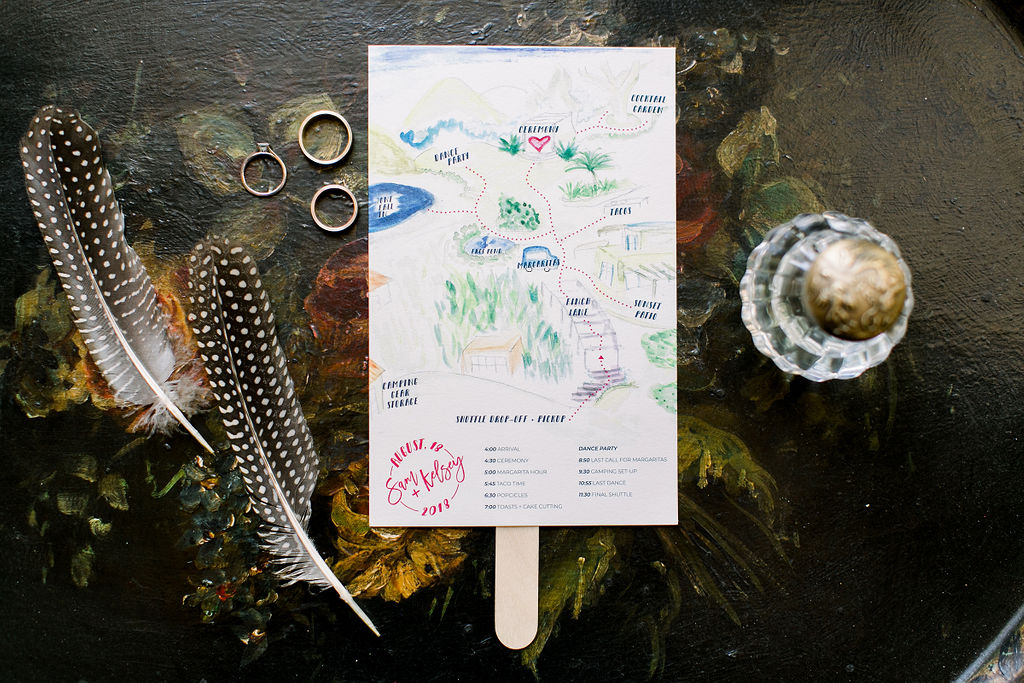 Landscaping Preparations
You know that your whole backyard will be on display completely, so you should do your best to make it as presentable as possible. In case you're planning a spring wedding, the preparations should start in the fall (yes, you read it right!). Consider hiring a landscaper—they can do wonders without damaging your budget too much. They'll give you the best possible advice on reseeding, sodding, and replanting so that not even one inch of space goes unused.
For the flowers, make sure you know when the best time to plant your favorite blooms is so that they enrich the space on your wedding day. Most perennials require one whole winter to blossom the next year, and annuals will take more to fill out space. In case you're getting married in the autumn, go for blue salvia, Japanese anemones, and chrysanthemums (plant them the autumn before). For a summer wedding, focus on gerbera daisies, geraniums, as well as African daisies.
There's no need to spend all of your budget or go into debt to have the wedding you've always dreamt of. Rather, an intimate wedding in your childhood home, where you're surrounded by your loved ones, is the best way to say "I do." You get to do things your way completely while keeping the sentimental note of starting a new life in the place where your whole life up to that moment was formed.
---
Hero photo courtesy of Oak + Pine Photography