How to Host a Virtual Bridal Shower
Five Ways to Make Your Online Party Feel Just as Fun & Intimate as an In-Person Shower
When you imagined planning the bridal shower, I'm sure talking to guests through a screen was not the picture that came to mind. Times are hard especially for couples that are getting married. So, what do we do? No need to cancel the bridal shower! We can make the best of the situation and what we have. 2020 may not be looking so hot, but surprisingly, we have the technology and services to equip us to throw a fun-filled bridal celebration that the bride-to-be and guests will always remember! Transferring the in-person bridal shower feel to an online platform is easier than ever. You can do just about everything you would do in person. From food to games, let's talk all things virtual party!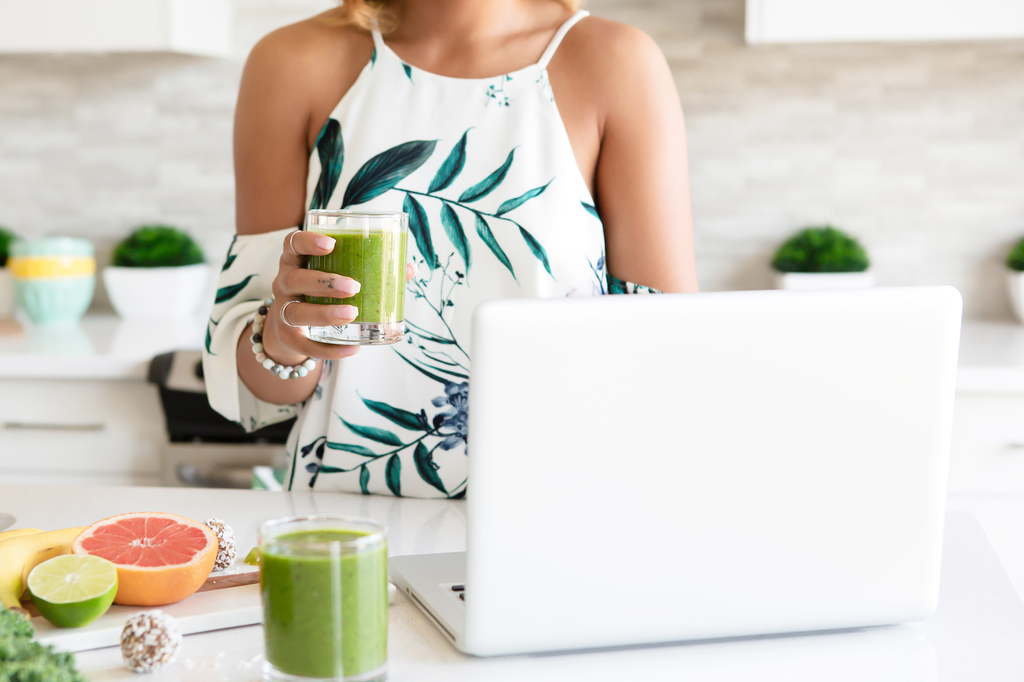 Invites & Themes Make Everything More Legitimate
The more you plan this like it's a traditional bridal shower, the more it'll feel like it. Every detail counts. Starting with the theme! Pick a color palate and theme that the bride will love and run with it. Use it to design invitations. You can go traditional and send paper invitations over mail or create virtual invitations via digital services like Evite, Paperless Post, and Canva. Guests will be so excited to receive an invite whether it be tangible or virtual. This small detail can go a long way in building the party experience. 
Make sure you include all of the important info in the invite. Like the link to the platform where you'll be hosting the shower. Zoom, Skype, and Google Hangouts are all wonderful options to host your event. Including the Bridal Shower Attire is a must. Dressing up mentally helps us feel better and like we're actually going out into the world and attending a party. 
Decorate Like You're Actually Hosting a Party
Once you've got your theme picked out, bring it to life with some décor! Decorate the space as if you were having the shower in your home. A great way to create unity is to make a backdrop that you can virtually send to all of the guests. They can set it as their background on platforms like Zoom and you'll feel the intimacy of being together. Guests can take pictures and screenshots to look back on this whimsical virtual event. 
Brunching With Your Besties
One of the best things about any party is the delicious spread of food! Fear not, you can still enjoy the same drinks, food, and dessert virtually. Laugh over drinks and talk about how delectable the food is by having your guests order from the same location. Services like DoorDash and Postmates will deliver directly to your guests' doors.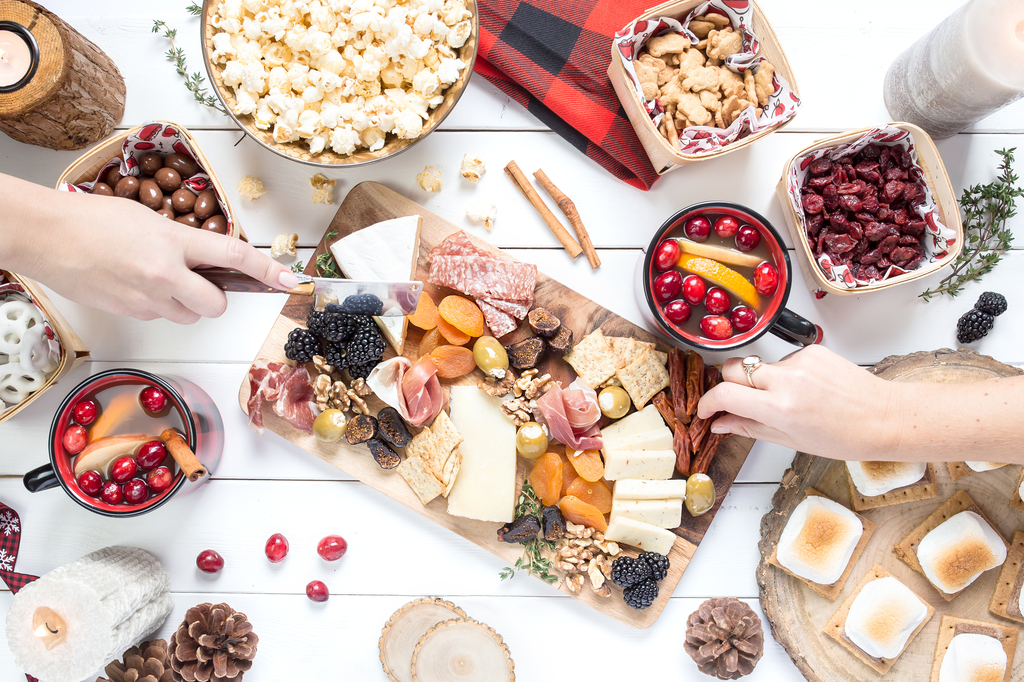 If the couple is more into homemade food, come up with some yummy recipes that you can send the guests in advance so they can prepare the recipe and have it ready to enjoy during the shower. 
Virtual Bridal Activity Extravaganza
You'll find that there's not a shortage of fun activities that you can do virtually. Of course, they're not an exact replacement of activities that have physical contact but they're a close second!
Games:
Bridal themed Jeopardy: You can make your own Jeopardy with questions all about the bride or couple. You'll find yourself laughing and having the best time, you'll forget it's virtual!

Bridal themed Pictionary: Zoom allows you to share a white board so guests can draw, making Pictionary a perfect virtual game.

Bridal shower Bingo: Easily make the traditional bridal bingo. Just send bingo templates to the guests and you're all done!

Bridal Charades: Now's the time for guests to practice their acting skills. After all, all you need is lights, camera, and action. 
Group activities: 
Work out: Share your screen and put on a workout video to do together. Bond and sweat it out. 

Do yoga: Stretch and find your center together, by finding a pre-recorded or live yoga session. 

Spa time: Send guests spa kits, put on soothing music, and relax.

Watch a movie: Pop some popcorn and enjoy a flick together with Netflix Party.

Cook together: Find a recipe, place your camera in your kitchen, and prepare a meal together. 
We've Been Mailing Gifts For a Long Time
This form of gift giving is one that you've already been doing! Guests can mail the bride gifts in advance to have her open them over video call. This part of the shower can remain untouched.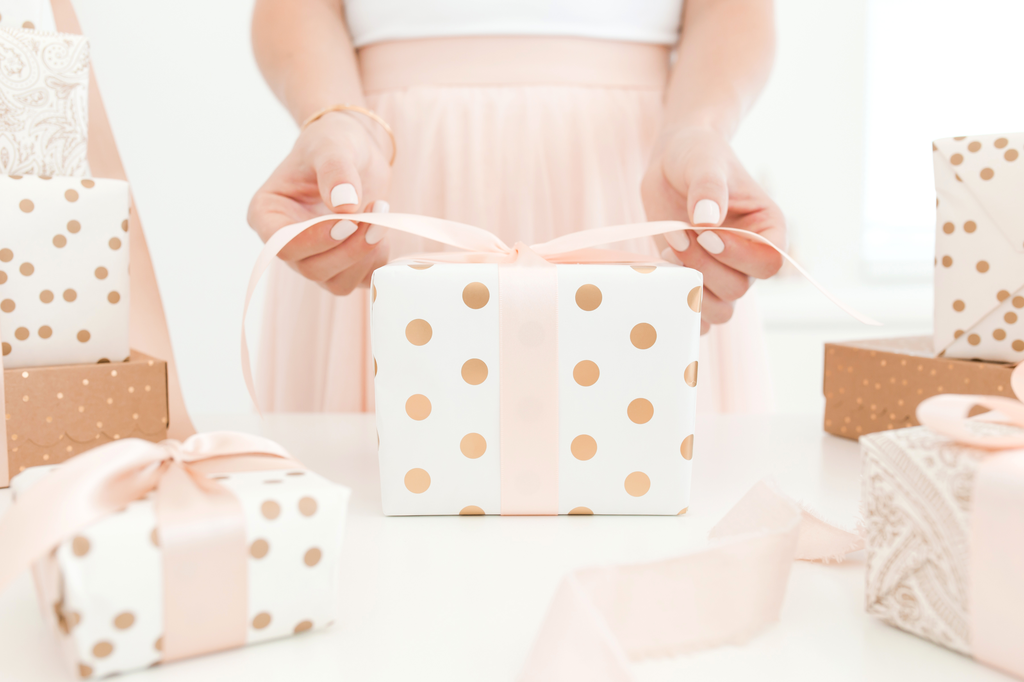 As far apart as we all may feel right now, hosting a virtual bridal shower is a sweet way to bring people together and provide that safe sense of celebration and normalcy. Cheers to having a reason to celebrate!