How to Throw a Galentine's Day Party Like a Pro
Top Tips for Hosting an Awesome Galentine's Day Soirée (Waffles Optional!)
It's finally February and we can't wait to celebrate our favorite holiday of the year! No, we don't mean Valentine's Day, we mean the day before Valentine's Day, February 13th, also known as Galentine's Day! Thanks to the patron saint of a television character, Leslie Knope, we have Galentine's Day—the girl powered, women centered alternative to Valentine's Day. As Leslie puts it, "Every February 13th, my lady friends and I leave our husbands and our boyfriends at home, and we just come and kick it, breakfast-style. Ladies celebrating ladies. It's like Lilith Fair, minus the angst. Plus frittatas."
Galentine's Day is a day when you and your friends can just—as fellow Parks and Recreation characters Donna and Tom put it—Treat Yo' Self. This special day can include everyone and has some major retailers on board selling Galentine's themed party accessories. Galentine's Day is not yet a national holiday, but because we think it should be here are some tips on how to throw an awesome Galentine's Day soirée (waffles optional)! 
Think Pink
You don't have to be a design pro for your Galentine's Day bash to look like one. Aisle Planner, Pinterest, Instagram, Youtube, etc. are all great places to gather ideas on how to create a pink, blue, or even purple oasis your friends would love to spend time in. Also, if your décor doesn't turn out the way you planned it, remember that it's truly the heart that counts and in the words of Maren Morris, "the company you keep."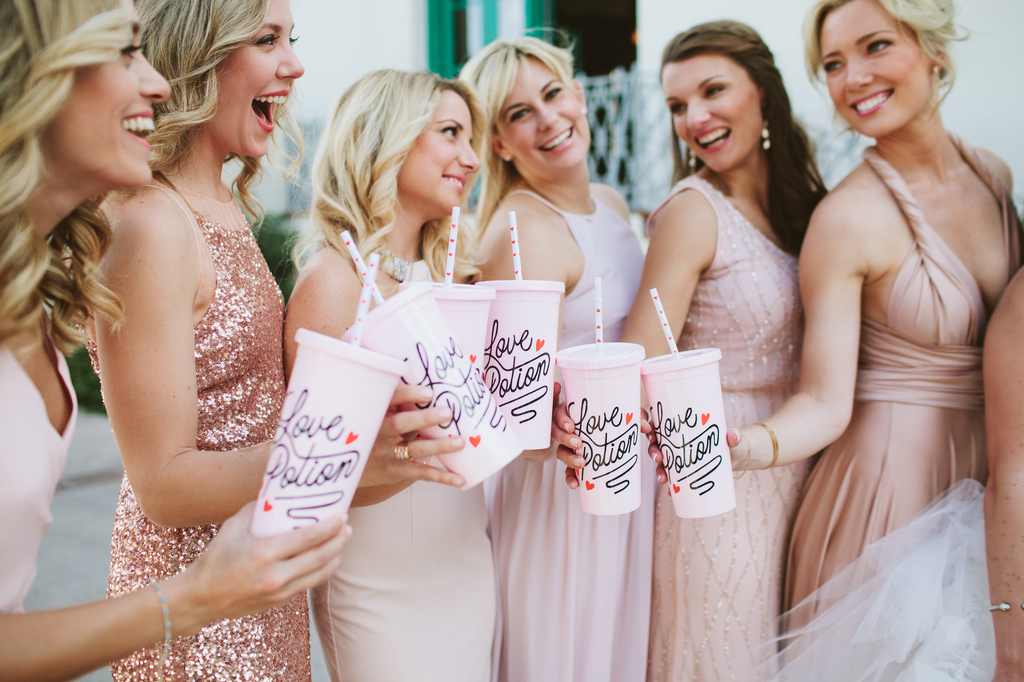 Get Crafty
If you're feeling extra Martha Stewart inspired, consider decking out your own place with D-I-Y Valentine's Day designs, or create stations for you and your pals to create something special. Consider keeping it simple by hosting a Paint-N-Sip or even taking a group pottery class. This way with everyone's busy schedule you can spend quality time doing something creative, but still respect your girls' time. Also, who wouldn't want a piece of art that would remind them of a great time with their friends?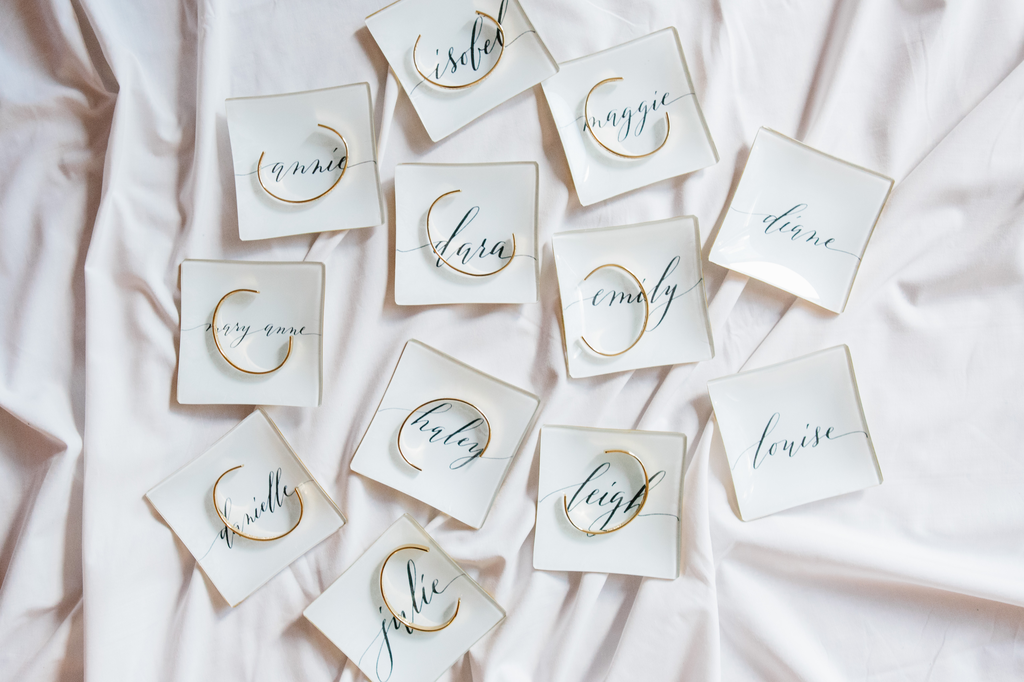 Have a Slumber Party
Whether you host the party at your own home or decide to do an all-girls camping trip, the options for where you slumber are endless. Staying in and hosting a movie marathon, playing games, and dreaming of the princes you'd want to date can be really fun. Just don't forget the nail polish and face masks! 
In case you plan to go on a camping trip, don't forget to take all of the essentials to avoid turning the trip into a disaster. You can follow a camping checklist to make sure that you don't miss out on any needed items.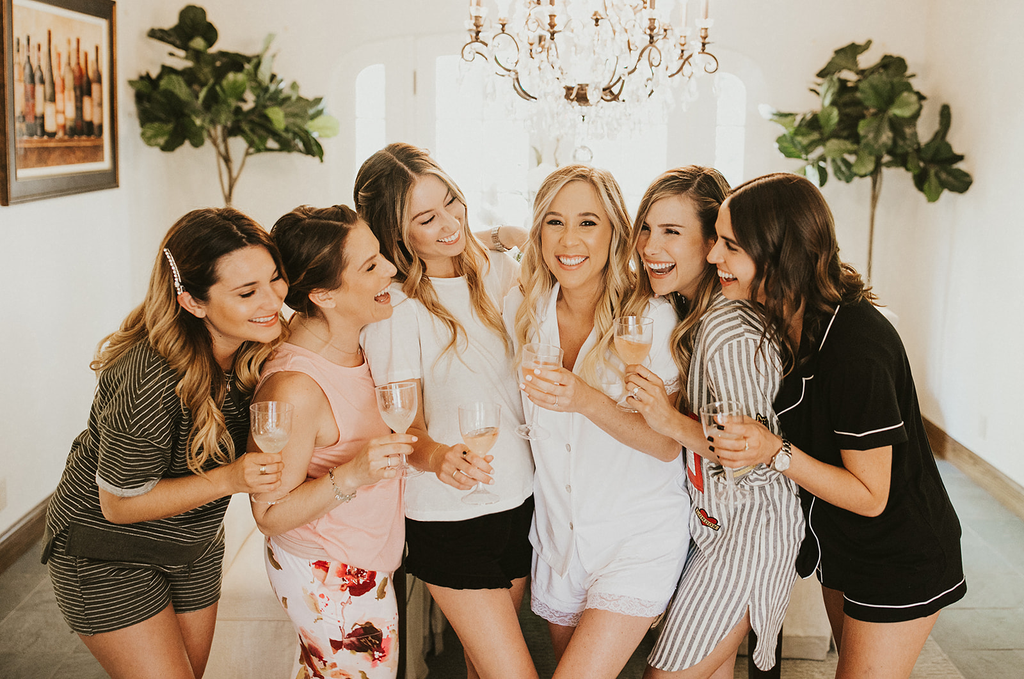 Be the Hostess With the Mostest
Be like Leslie Knope and host your own Galentine's Day brunch! The absolute best way to spend time with people is around food and drink, plus your girls will love you for filling them up with their favorite breakfast foods. Making traditional Galentine's Day waffles paired with some house made mimosas is a wonderful start. Consider adding a bowl of berries, whipped cream, and some type of protein for a good hearty meal to start off or even conclude your Galentine's Day adventures!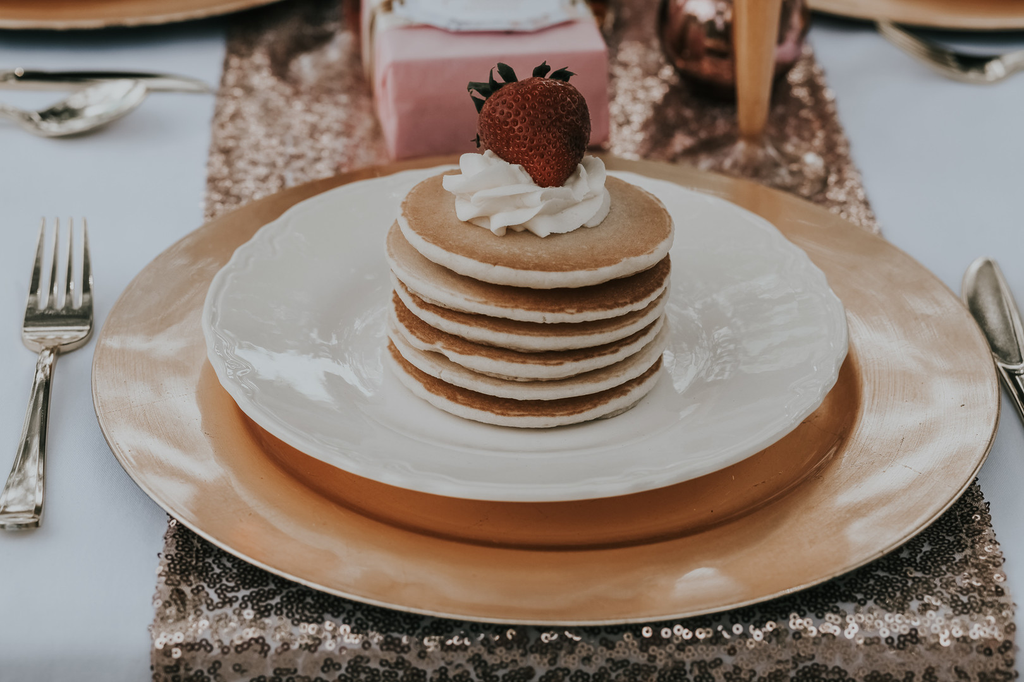 To Sip & Savor
Whether you're hosting a brunch, having a slumber party, or even going out with your gal pals, a signature cocktail is key for any small or large scale event planning. Not only will you and your girls remember the tastes of this special time together, but it's nice to try new things, and sometimes simple mimosas just don't cut it!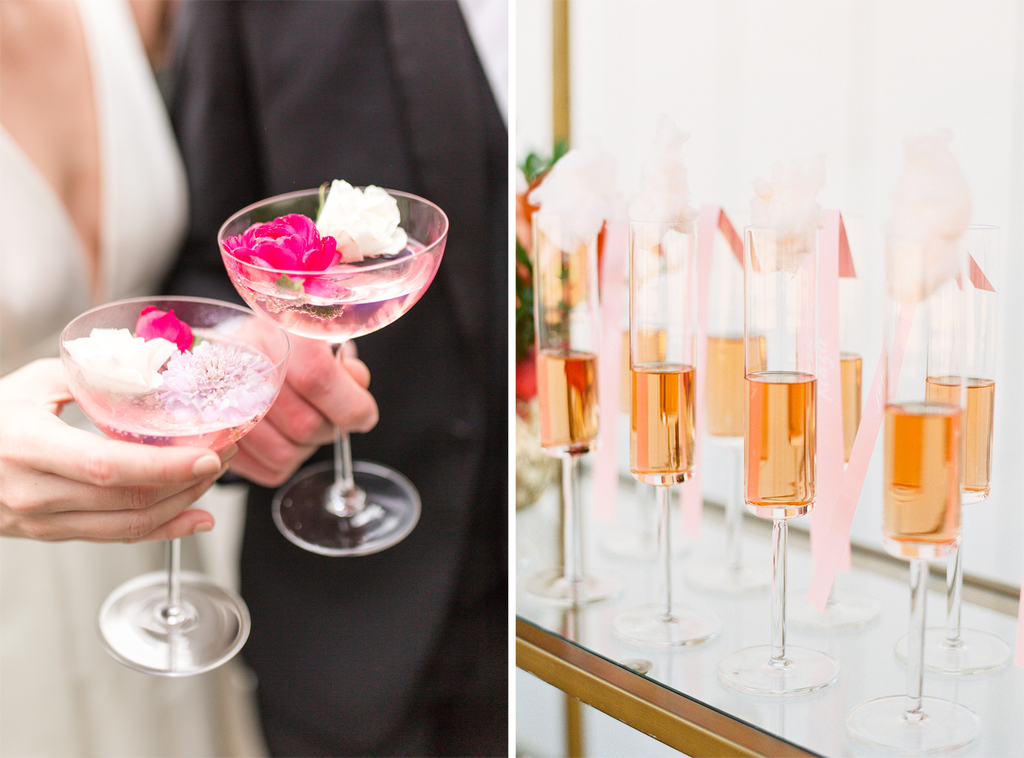 Sweet Treats
In addition to a signature drink, snacks must be had! No one wants to show up—honestly anywhere—without a great snack! Whether you go all out and make special valentine-inspired treats yourself, or pick up a few packs of cookies, chips, and assorted fruits from the grocery store, consider yourself golden! Just make sure they stick with the theme!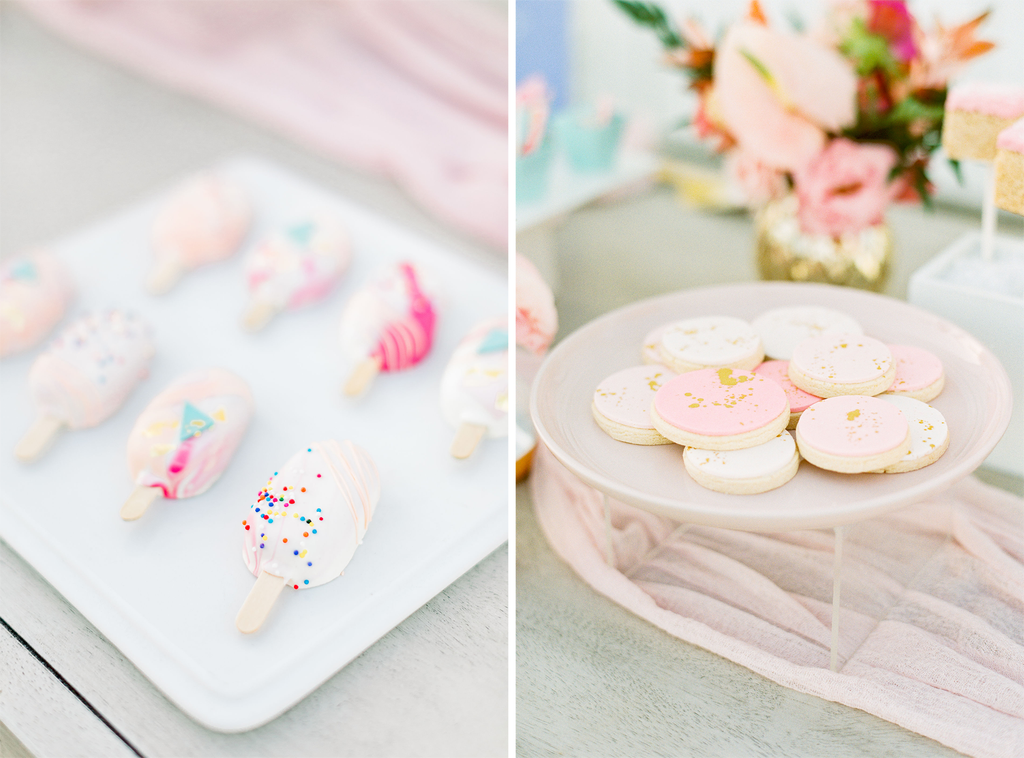 Spa Day
If you and your gals are all high-powered executives, moms, wives, or just working hard at whatever you do, one of the best things you can do together is relax. Consider hosting a spa day. You can book a day at you and your girls' favorite spa, or even host one at home! There are some great services that will travel to your location and provide pop-up facials, manis, pedis, and other great spa services.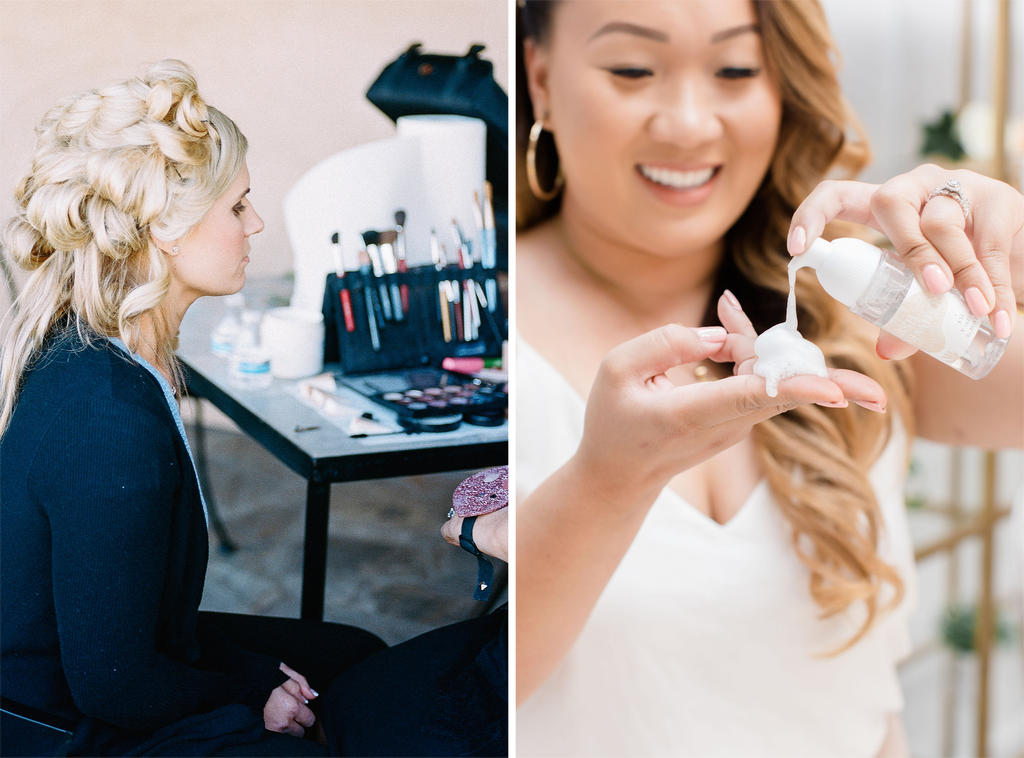 Get Out of Dodge
Lastly, what could be better than an international girls trip? Create lasting memories with your girls by jet setting with your friends to Paris, Spain, Morrocco or Japan. You can still have waffles, a signature cocktail, and do crafts! Just in a new and more extravagant environment. Not only will this give you enviable pics for the 'Gram, but it also has the potential to bring you and your friends closer than ever!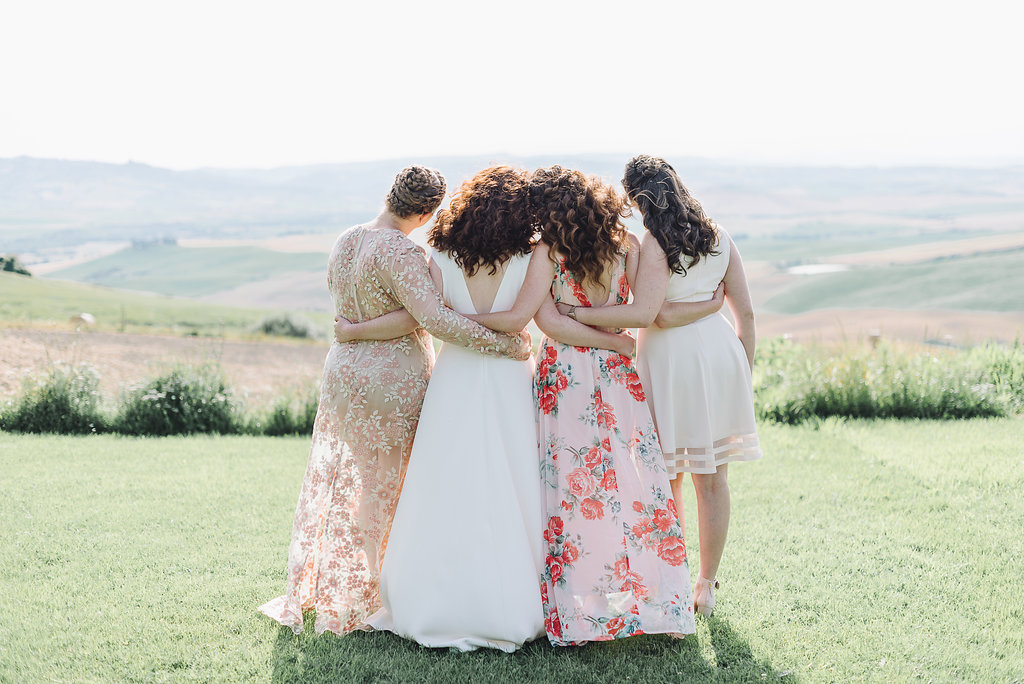 ---
Hero photo courtesy of Luma Weddings