A Look at Different Wedding Photography Styles
Getting the Images You Want from Your Wedding Day
When it comes to wedding photographs, not all images are created equal. Different photographers offer up different wedding photography styles that may (or may not) speak to your aesthetic preferences. As you work to nail down a photographer for your big day (psst...check out our marketplace listings of pros to help you on your hunt), it's important you spend some time studying each photographer's style to figure out if it's right for you. While most wedding photographers are versatile, chances are each will have a certain style they're more comfortable with and drawn towards. Today, then, we've tapped the expertise of industry pros to talking three distinct wedding photography styles. Read on for a look through their lens.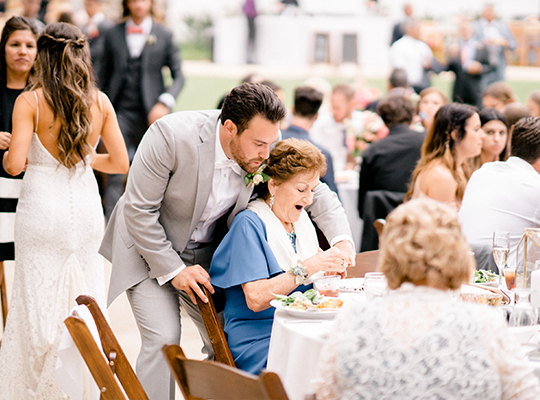 1. Candid Photography:
Candid photography is all about capturing real moments. Candid shots are distinct in that you can practically feel the energy a candid image exudes the second you see it—a bride buckled over in laughter, a grandma wiping a tear from her cheek during the ceremony, a ring bearer raising his hands in joy on the dance floor. "To me, candid photography is being able to catch that moment that is authentic, real, and vulnerable," Shane of Shane and Lauren Photography says. "It's having the ability to blend into the crowd so that people are relaxed and in the moment. I don't think it's something you can learn over night—I think it's a skill that takes a while to learn. You have to study people to understand how they move, how and when they react in certain situations, how they laugh, how they cry. I am constantly watching for little cues during a wedding that help me anticipate moments. These cues help me capture some of my favorite images form a wedding."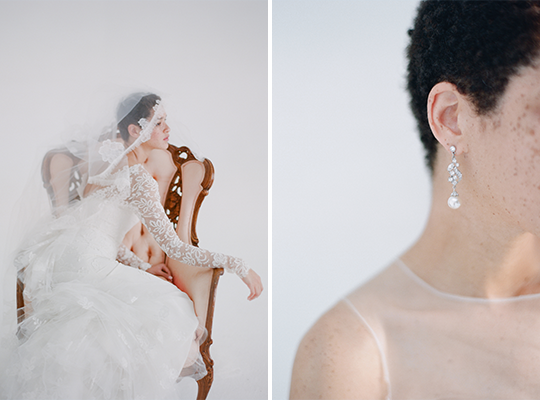 2. Fine Art Photography:
 Fine-art photography is less about creating an image that documents and more about creating an image that stands alone as a piece of art. Fine-art photographers use the camera as a tool to capture creative angles and unconventional shots. They tend to pay particular attention to lighting, backdrop, and composition in order to capture the perfect shot. "Fine-art is more of an artistic approach," Annamae Bafia of Annamae Photo says, "Instead of just shooting away, it's more or less about about taking a moment and approaching the shot from a more methodical and creative way of thinking." When you think of fine-art photography, think of that one wedding photo you want to frame because it's so artistic and stunning—it's not necessarily the typical shot of a couple standing at the altar, but, rather, a striking, up-close silhouette of your hands, or a far-away landscape shot of you two standing on the edge of a cliff with a saturated sky overhead.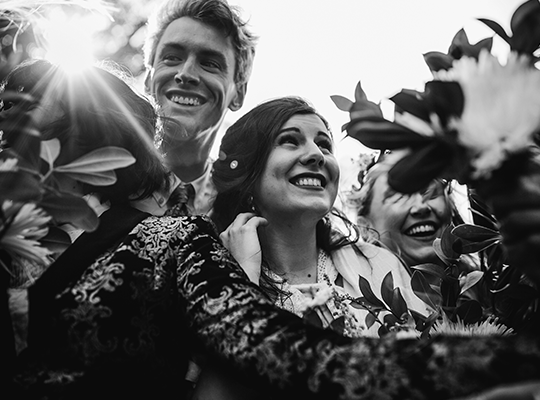 3. Photojournalism:
Just as it sounds, photojournalism is all about telling a narrative with the images from your big day, the same way a journalist would tell a story using words. A wedding photographer who specializes in this particular photography style will typically work to capture candid shots that work together to tell a story. Rather than shooting typical, posed shots, the photographer will instead capture images of you, your wedding party, and your guests when you're living in the moment. This makes for a collection of super candid and energetic shots that tell the narrative of your wedding day without any words necessary. "In a nutshell, photojournalistic photography is more or less storytelling—capturing raw moments as they naturally happen and filled with emotion," Annamae Bafia of Annamae Photo says. "Typically, I prefer these images more in black-and-white, because they are timeless and focus more on what's happening."