Organizing Your Wedding Inspiration
How to Clean up Your Inspiration Boards so You Can Find Your Perfect Wedding Style
Oh to be an engaged couple freely pinning on Pinterest. Pinterest is this beautiful shiny black hole that you can easily enjoy getting sucked into. Long gone are the days where couples had to create style inspo binders with clippings from magazines, now you can be flooded with grand and gorgeous images and with a click of a button, you'll find your Pinterest board full of a hodgepodge of color palettes and styles. The mint and coral beach wedding flowers, right next to the warm colored cottage backdrop, along with the elegant and modern silver bridesmaid dresses. Pinterest is your best friend until it isn't.
With so much inspiration, it can be difficult to pinpoint the direction and focus you want for your wedding. This is confusing for you and your wedding pro. Wedding pros receive hundreds of photos and inspiration boards, how will you or your wedding pros ever know exactly what you want? It's time to clean up your inspiration boards and work with Aisle Planner pros to create style guides that will tie your wedding aesthetic into a pristine bow.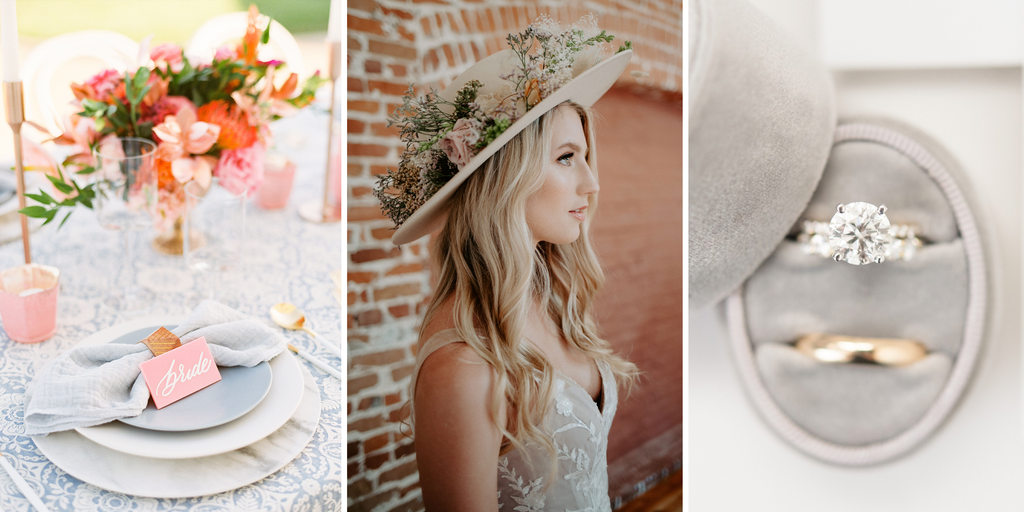 Go Wild
You and your partner are complex humans with so many likes and sources of inspiration. You may have similar aesthetics or opposite ones that complement each other. Either way, most couples don't know exactly what they want for their wedding and that's okay! There's so much to choose from and so many fun options. How can you only pick one!? Maybe you don't have to pick just one. You may be able to find a middle ground or blend styles to make a wedding uniquely yours. Think of a forest, rustic, rooftop wedding. It's possible! 
But first things first, at the beginning of the process, you're all bright eyed and inspiration hungry. Everything looks so good and the world is full of possibilities, so it's appropriate to go a little wild. See something you really like that definitely doesn't match your previous five pins? Save it! You're on a journey to finding the style that best represents your relationship. This is the first step to finding your wedding style. After all, every masterpiece had to begin somewhere and from a pool of ideas. Consider this your time to fill your wedding pool so you have ideas to work with.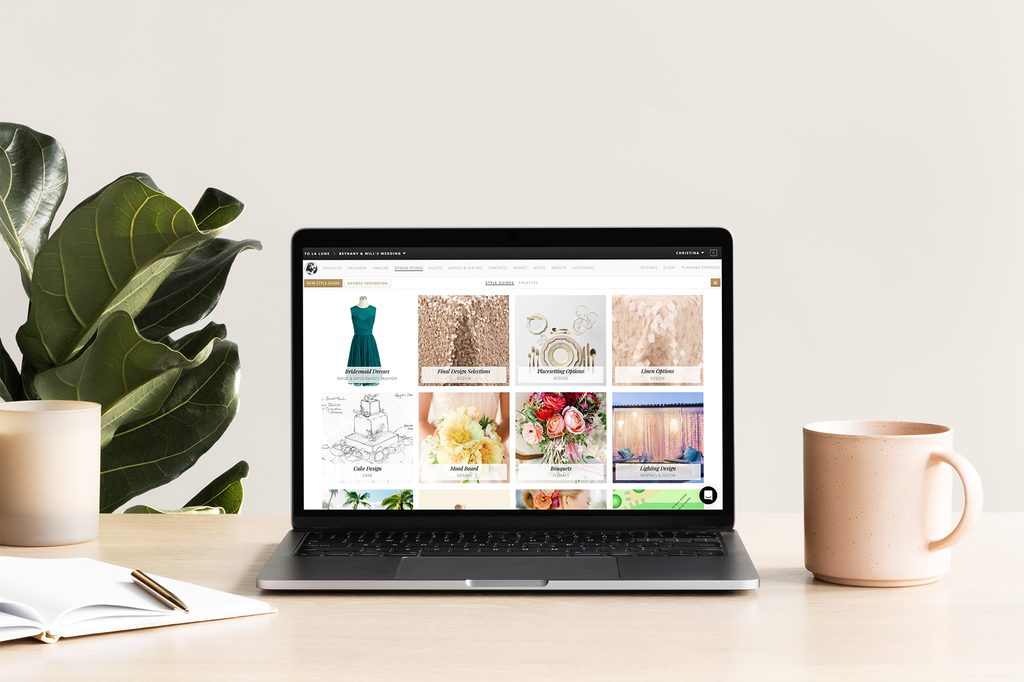 Now Let's Be Real
The going wild part is fun! There are no restraints, everything is good and all is imaginable. Then you realize that maybe you can't have it all and that having it all may not actually be what you want. You may feel overwhelmed with all of the options, but take a step back and take a deep breath. You and your partner have got this! You have a foundation and now you can comb through your inspo and choose the ultimate favorites. 
Find Your Wedding Style 
You'll begin to notice a trend in your pins. Follow that trend and you'll find that you and your partner are likely leaning towards a theme already. 
Gain some perspective by thinking about the fact that all of the glamorous shots you're looking at were all staged to look perfect to engage couples like yourself. That delectable five tier cake is probably not budget friendly. Neither is the glass covering every inch of the table and chandeliers. Most of these images are not the most realistic and there's comfort in knowing that you can emulate parts that you like without feeling the pressure to have perfection. 
Trust each other and trust your instinct. Choose whatever brings you the most happiness and is a reflection of your love. 
Create specific boards and captions. This is the time to organize and clean the aftermath of the wild. You have your style chosen, stick to it and organize by creating boards for every aspect of your wedding: favors, bridesmaid dresses, linens, flowers, etc.  
You're Not Alone 
You can organize on your own but having the assistance from a pro can go such a long way. Intrigue Events offers virtual planning so you can plan wherever you are and at any stage in the planning process. By giving you access to virtual coordinators that can walk you through the planning process, along with access to the Aisle Planner tools, you can find the guidance you need. As a helpful alternative to hiring a full time planner, they can assist you in using and organizing your inspiration while incorporating both you and your partner's personalities and styles into your wedding design.
"Everyone has their own style, and their uniqueness is what creates an unforgettable day. When you combine modern with vintage or bohemian with contemporary, you'll truly be surprised with something amazing."

 

- Intrigue Events
Intrigue Events loves using the Aisle Planner Design Studio to teach you how to focus your thoughts and ideas. You can use multiple boards, comment on photos, and even add other vendors! Intrigue is proud to be able to provide this service and guidance so that you can have your dream wedding style. 
Reeling in your inspiration is a very doable and a very satisfactory step that'll get you closer to having a wedding that feels uniquely true to your love story.