Planning a Hygge Holiday Party
Making Your Home Warm & Cozy for the Holiday Season
There's no place like home for the holidays and this year that's exactly where most of us will be! While nothing drives me more than the hustle-bustle of an event day and the gathering of family and friends, I'm a total homebody and love a cozy night in watching a movie, sipping wine, and playing Yahtzee with my husband. There's something so calming about relaxing in your personal space.
Home décor has also been one of the driving forces in my inspiration for event design, so spending quiet time in my home, reading books, scrolling through magazines, and sprucing up my own personal decor keeps my creative soul on fire and inspired for my clients.
Since many of our traditional events and group gatherings have been halted or minimized this year, we have an opportunity to embrace what our homes have to offer and celebrate in an intimate, beautifully curated setting.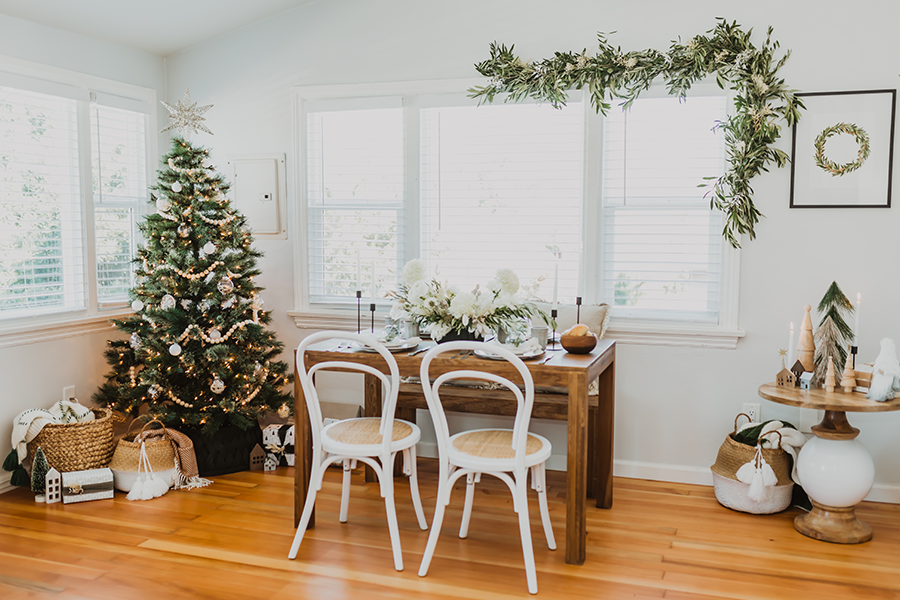 This design exemplifies the elements of a Scandinavian holiday and Scandinavian décor style. With a heavy focus on natural light and neutral colors, wood accents, greenery to bring the outdoors in, and warm inviting textures, we embraced the idea that less is more, but less doesn't have to be boring. Ultimately, we wanted to showcase hygge. For those unfamiliar, hygge refers to a cozy and comfortable space and an environment that invokes a sense of contentment or well-being. What better feeling could we ask for during the holidays than to be cozy, comfortable, and content?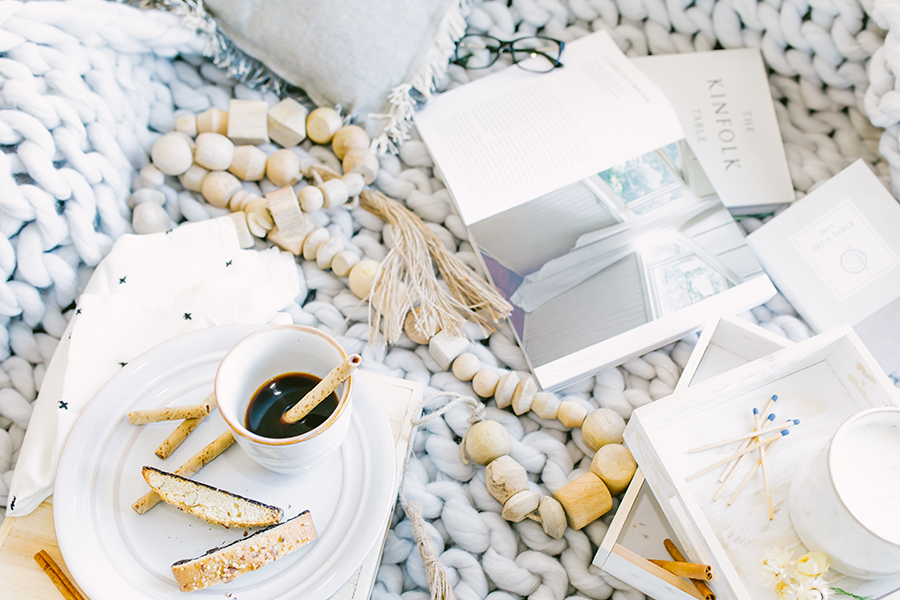 I challenge us all to embrace the simple, calming, cozy things in our lives and in our homes this holiday season. As you settle in at home for some time off with your partner or visit a loved one for some quality time together, think of what will truly make you feel joy, warmth, and calmness. Maybe it's a smell—a candle or cookies baking that will take you back to a beautiful memory from childhood. Maybe it's using your grandmother's fancy china for your holiday dinner, or hanging the eclectic ornaments (even though they don't match with one another) because they'll flood your soul with happy thoughts of past Christmases. Maybe it's setting a stunning dining table even if it's set for two instead of twelve simply because it makes you happy.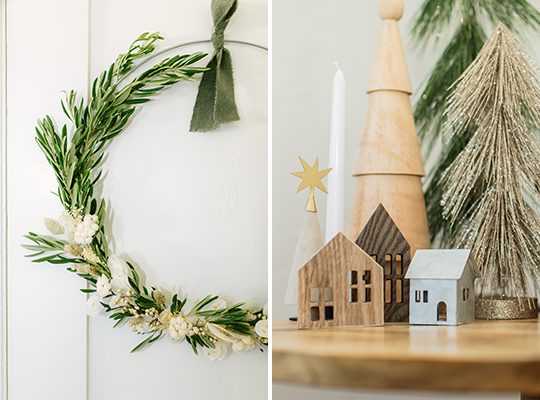 What are the moments and memories that bring you joy?
For Nikki of Lavender and Sea the joy comes biggest on Christmas Eve. Not because of the gifts, or the materials around her, but because of the time she gets to spend with her family—sitting around a fire together, laughing, telling stories, reminiscing about past holidays, and making new memories.
For Samantha of Hostess Haven, it's spending Christmas at her grandmother's house. Being surrounded by her grandmother's collection of snow village houses and holiday decorations and playing board games with her loved ones.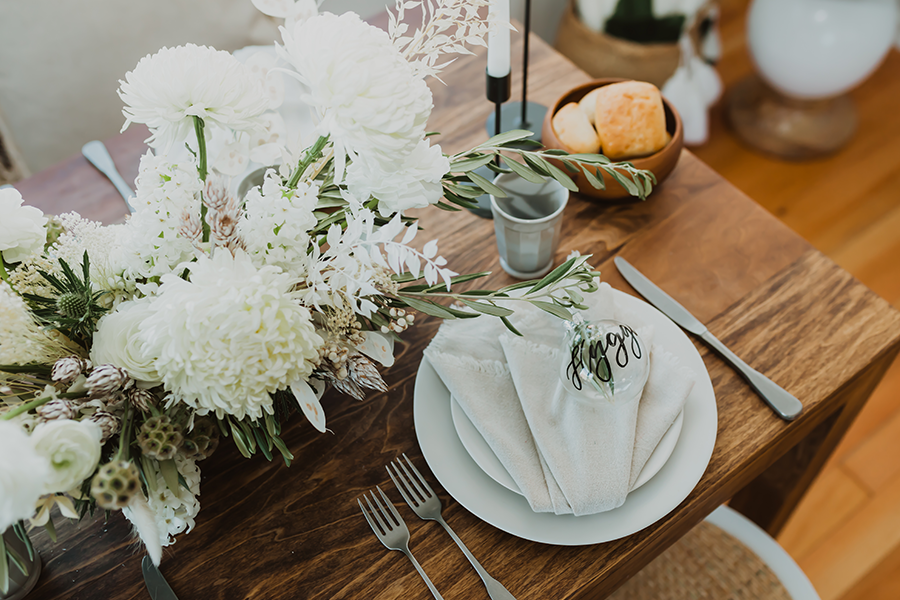 For me, I love decorating and hosting with family heirlooms. Whether it's ornaments, Dickens houses, platters, or table runners, incorporating items filled with decades of stories makes me feel like I'm surrounded by those closest to me all season long.
We hope this holiday is filled with all the cozy, comfortable, beautiful vibes that will warm your heart, and that love shines brighter than ever before!
---
All photos courtesy of Leetal Elmaleh