Planning Tasks That Should Wait Until After You Find a Venue
Don't Risk Losing Your Deposits Over These Easily Avoidable Mistakes
Despite everything that your best friend might've told you about wedding planning, nearly everything should be done after you find a venue. However, there are a few exceptions when you look at the big picture of planning. So, let's break those down first and plan out your next tasks from there!
Steps One, Two, & Three
The absolute very first thing you need to do when you start planning is to sit down with anyone contributing financially to your wedding day and come up with a strict budget. This one thing will drive every other decision you make from here on out! Your guest list is number two. There's no sense in falling in love with a wedding venue and then realizing that it won't fit your budget or the anticipated number of wedding guests. And, number three, prioritize your wedding spending! Is it food that's on the top of your list? Or maybe it's a killer wedding band! Create a working budget that focuses on the elements that are most important to each of you.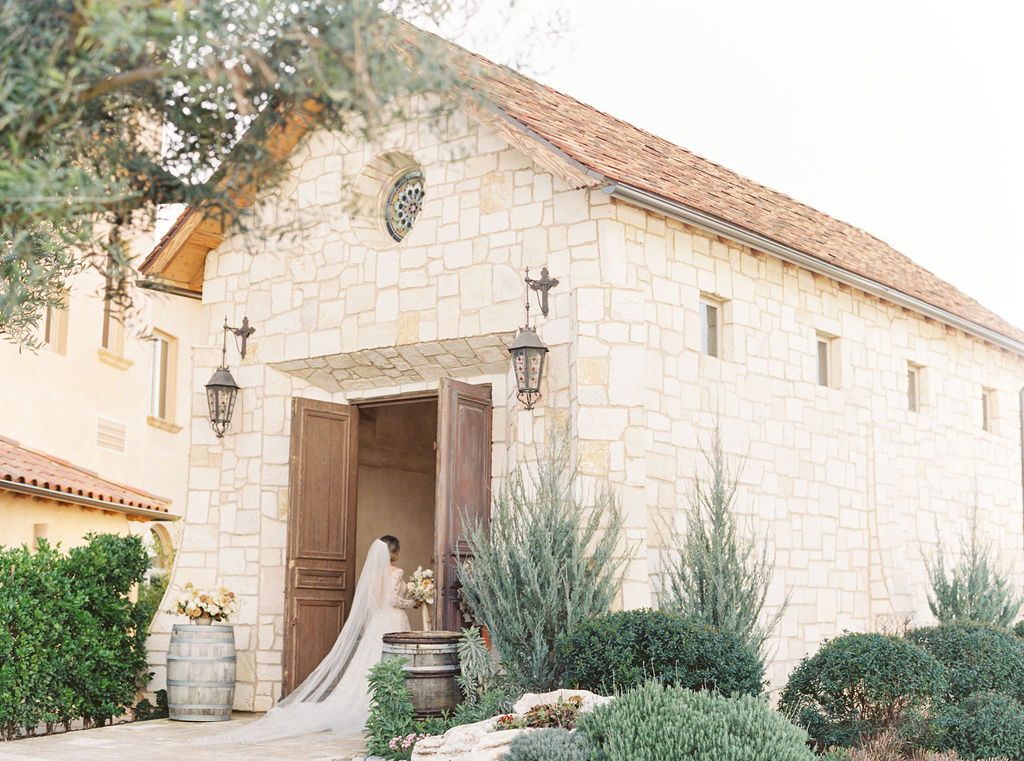 Choose a Venue & Date
Now that you've done steps one, two, and three, you can work on finding a wedding venue that works for your guest count and budget. In many cases, wedding venues book up very quickly. Depending on how far out you're started planning, you may have to push your dream wedding date back in order to keep that specific location. Until you lock in your venue with a date and deposit, you never know if you'll be moving your wedding date, so it's best to hold off on any other tasks until you do. You'd be surprised on what an off-season wedding discount can do to get you to change your wedding date.
Find the Perfect Vendors
Once your wedding venue and wedding date are locked in, you'll want to start booking your wedding vendors. This doesn't mean that up until now you haven't been looking, but you don't want to sign any agreements until your date and location are reserved. After all, the perfect wedding photographer is truly only perfect if they have your wedding date available. Locking in wedding vendors before you have a venue and confirmed date can lead to losing deposits or possibly settling for their second string.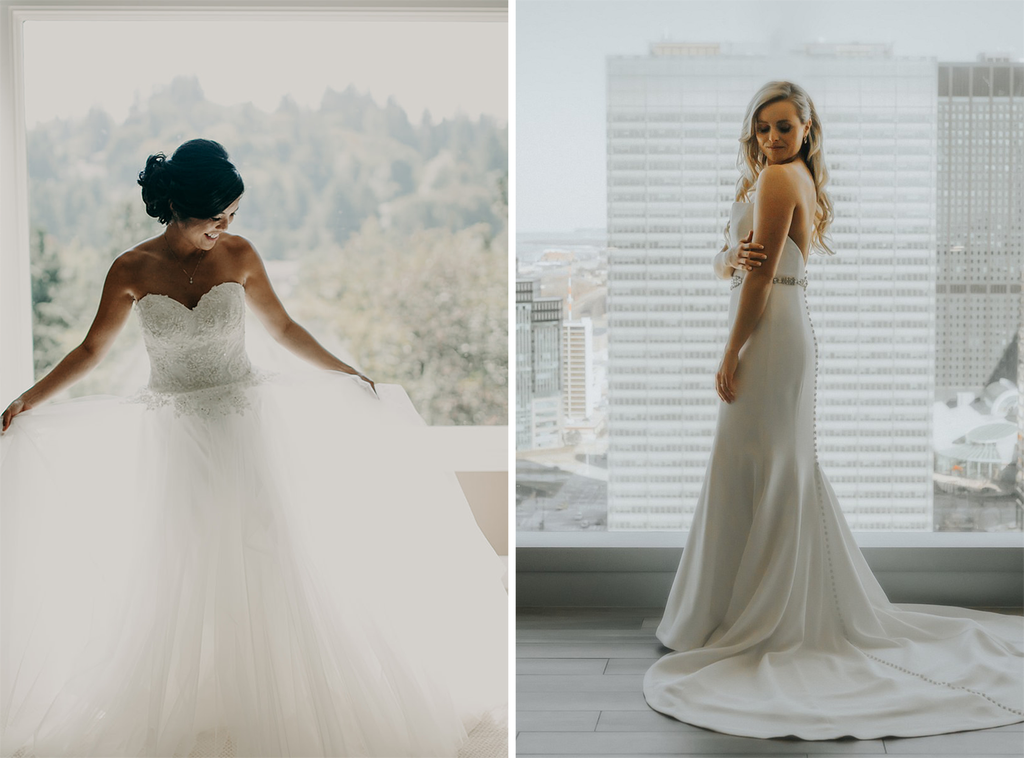 Pick Your Dream Dress
The biggest mistake many brides make is buying their fairytale wedding dress only to realize that it doesn't work with the formality or location of the venue. We recently talked to a bride who bought 'THE' gown, but unfortunately it didn't quite work for her outdoor summer wedding. The weight of the beading and crystals kept dragging the dress down and stretching out the fabric. Not only did she look like a giant disco ball in the bright sun, but she kept tugging at the gown all night. Whether you're having a relaxed wedding on the beach or a luxurious gathering at a cathedral, there are thousands of beautiful dresses that will work for your setting.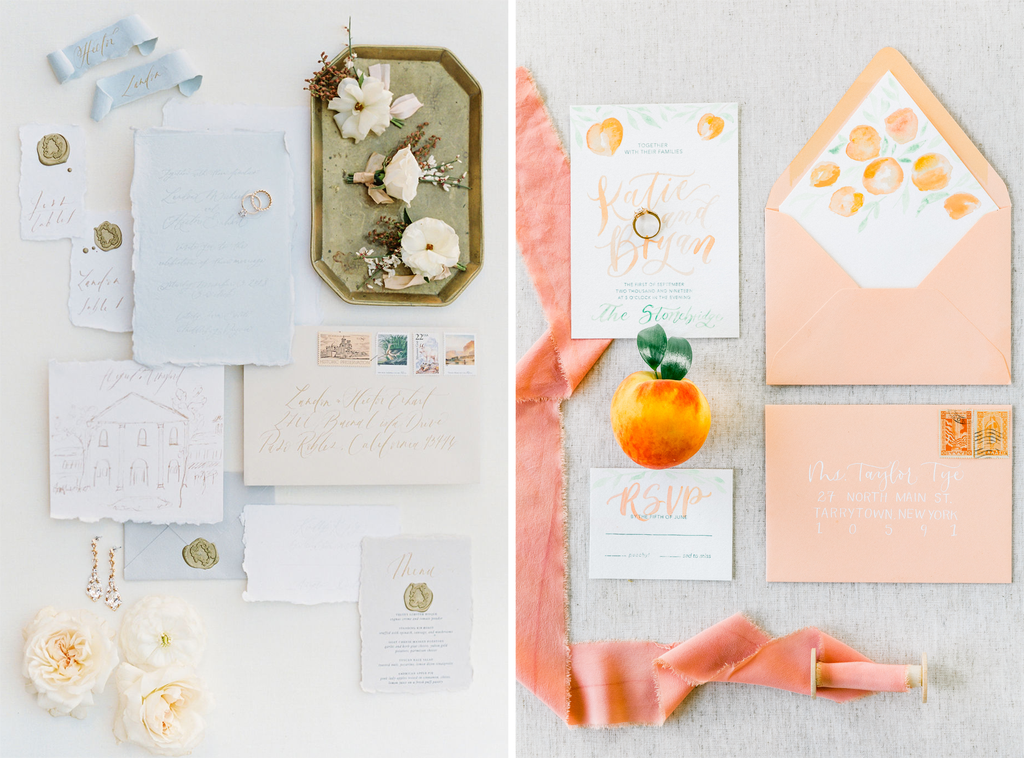 Send Out Invites
The same reasoning follows suit for your wedding invitations. You can't order your save the dates or invitations without knowing both the location and date, along with the time of your ceremony and reception. Even if you got the venue you originally wanted, your preference of theme and style may drastically change. Just like choosing a gown, the formality and style of the invitation should match the season and selection of venue.
Expect Things to Change
It's always okay to start looking for wedding gowns and reading reviews for wedding vendors after only just getting engaged. You can even start saving your dream colors and designs! Just know that based on your budget, the number of wedding guests, and how far that money will go, some things might have to change. Build from the basics and lay out a plan so everything seamlessly comes together for your magical day!
---
Hero photo courtesy of By Julieta