Pros & Cons of Sharing a Pre-Wedding First Look
Figuring Out If the First Look Moment Is a Right Fit for You
We all know that everyone's favorite moment at a wedding is when the couple catches a glimpse of each other for the first time! The look of utter love on both of their faces. The tears. The awestruck smiles. These tender moments are what romance movies are made of and what we all live for. It's been a long-standing tradition that it's forbidden that couples see each other before walking down the aisle. Whether it be superstition, bad luck, or that we're all romantics at heart, this has been the norm. Except in recent years a new trend has risen: the special and highly anticipated first look moment before the ceremony that will be perfectly photographed and remembered in years to come. So what's all the hype? There's something beautiful about the tradition of saving this first look for the ceremony and for all your loved ones to witness but there's also an intimacy that the pre-wedding first look holds. So what should you do?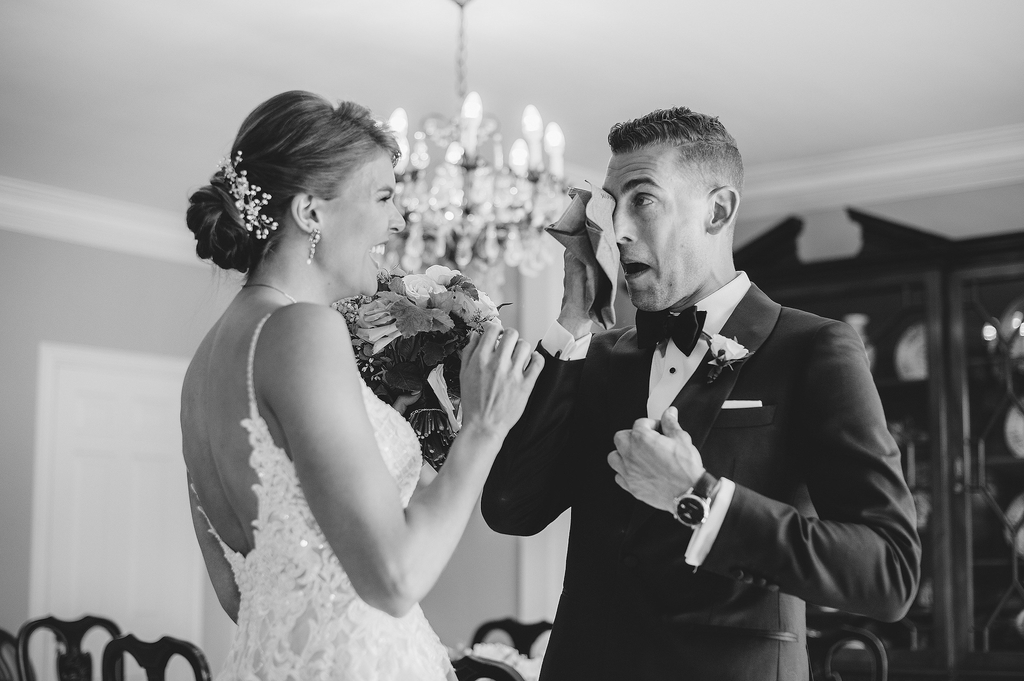 Pros: Yes, do it! 
1. This can be a very grounding moment of connection. You get to spend some quiet alone time with your significant other before you're surrounded by people and the day passes you in a blur. Read more about 7 Tips for Stopping and Experiencing Your Whirlwind Wedding Day Together.
2. A photographer can capture the raw emotion of the both of you, together! Maybe you haven't considered that when you're walking down the aisle, and you first lock eyes, you're separate so you don't get that photograph together. If you're not convinced, check these sweet 37 Romantic First Look Wedding Photos to inspire you. Couples say that the first-look photo shoot doesn't impact the feelings that come when you're at the altar anyway.  
3. You can take more photos, take as long as you want, and at whatever location you want. Save time on individual portraits and focus on the wedding party photos post-ceremony so you can get to your cocktail hour and reception sooner.
4. It can calm your nerves, stress, and fears. This serves as a time to talk, embrace, exchange sweet gestures, and get through some of those pre-wedding jitters. 
5. Better lighting always! This can be extremely important if you're getting married in winter or later in the day as you won't be able to get the right lighting after the ceremony.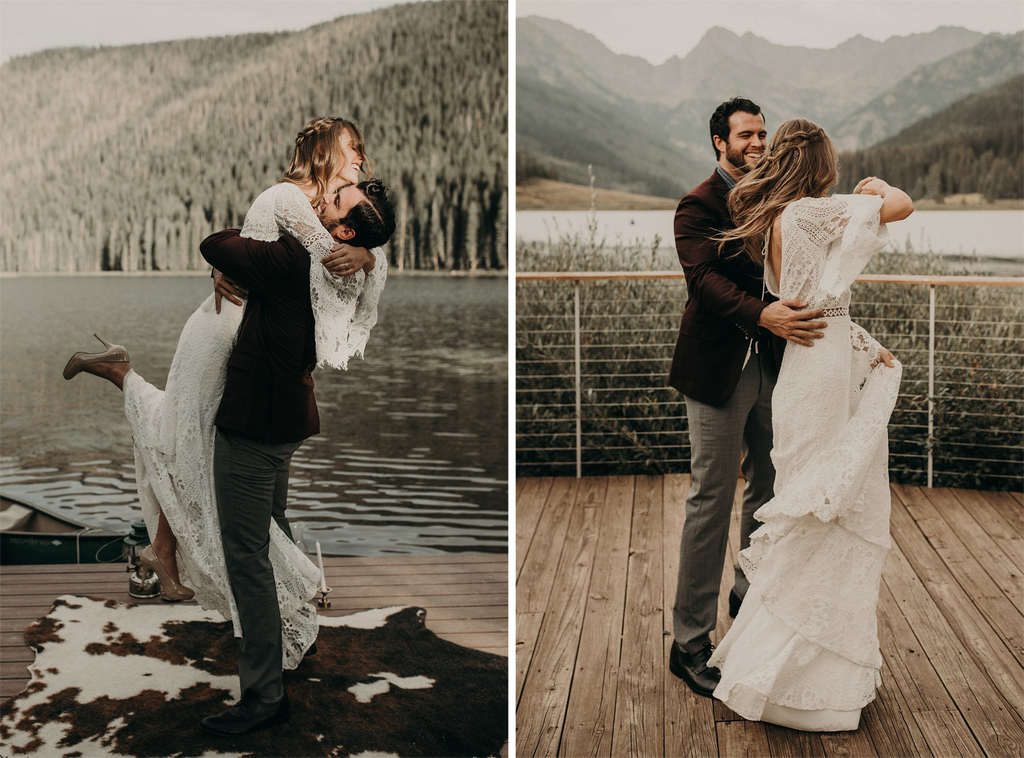 Cons: Maybe not!
1. Anticipate that some things may go wrong and you may run late, meaning that you may have to rush or cut parts of the day. 
2. The first look photoshoot takes extra preparation. You'll have to wake up earlier, be ready sooner, and be in your wedding attire longer.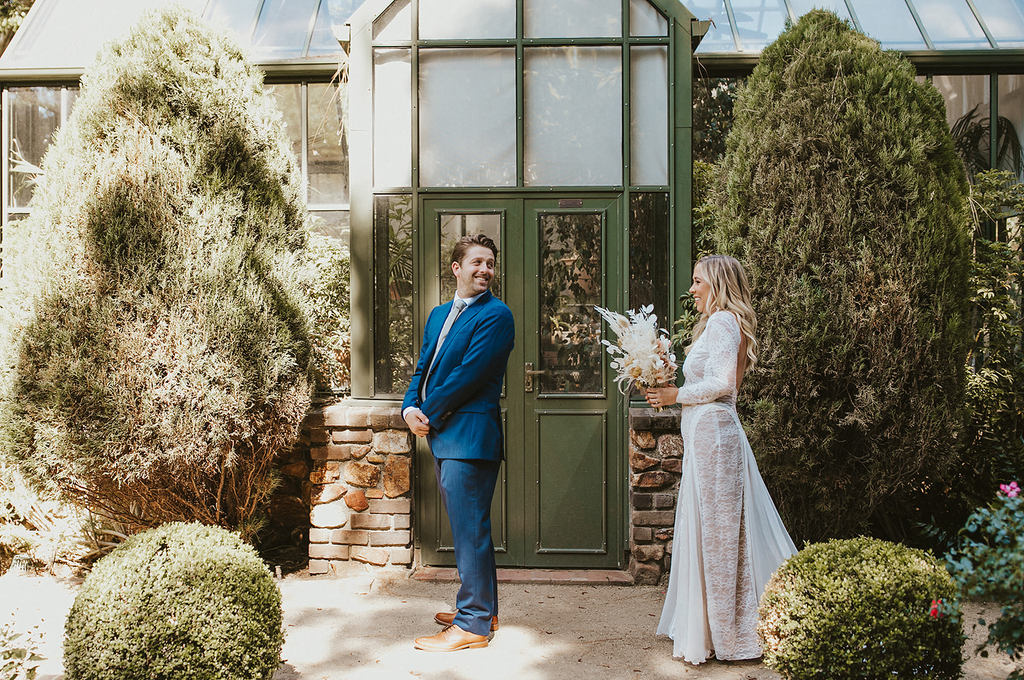 3. The extended time can mean you run the risk of dirtying your beautiful attire, your flowers might wilt, and you'll have to fix your hair and touch up your makeup before the ceremony.
4. It can be awkward and cause you added anxiety. There can be a lot of pressure to react a certain way or convey certain emotions that may feel inauthentic in order to capture the photos. 
5. Your family, friends, and closest loved ones won't get to share that first with you.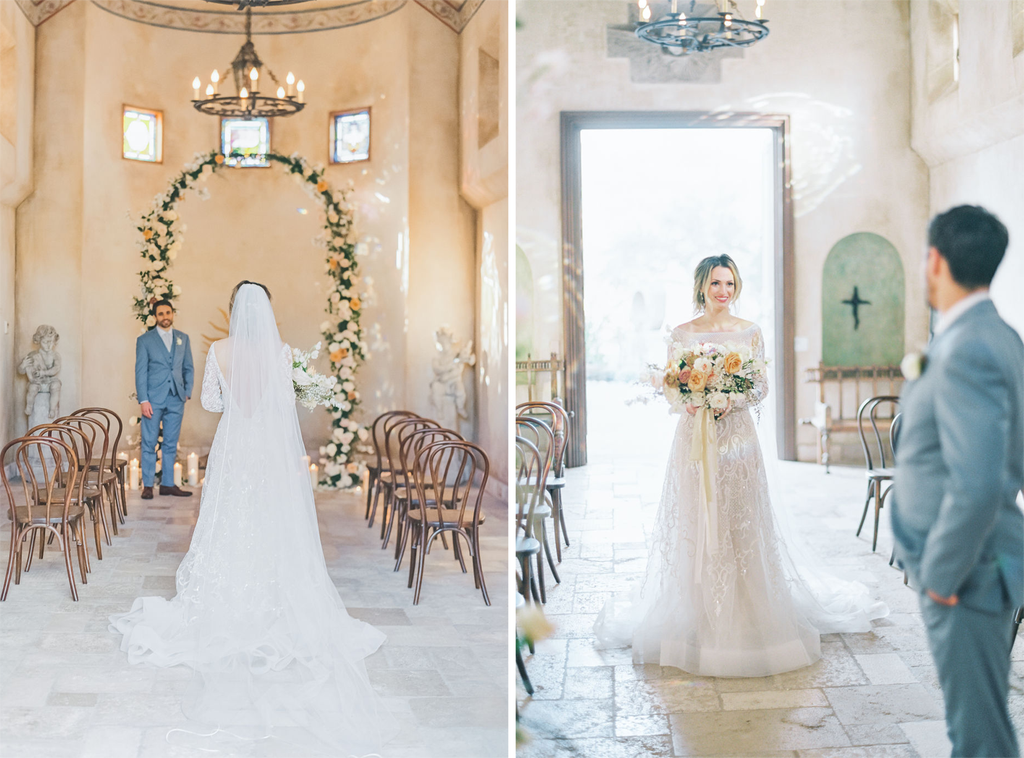 6. If you love tradition, then stick with it! If walking down the aisle and seeing your future spouse for the first time is your dream, then do that! 
There's no right or wrong choice. Remember that this is your day and you shouldn't do what anyone else wants. Go with what your heart and instincts tell you and do what's best for you as a couple. At the end of the day, you'll still be marrying your best friend and life long partner.