In preparation for the launch of their Spring 2020 Gown Collection, BHLDN checked into the historic (and colorful!) Greenbrier Resort. The result? A photoshoot filled with vibrant backdrops and some of spring's hottest bridal trends. Find out what 2020 brides can look forward to when gown shopping this year, and take a look inside the most distinctive hotel we've ever seen.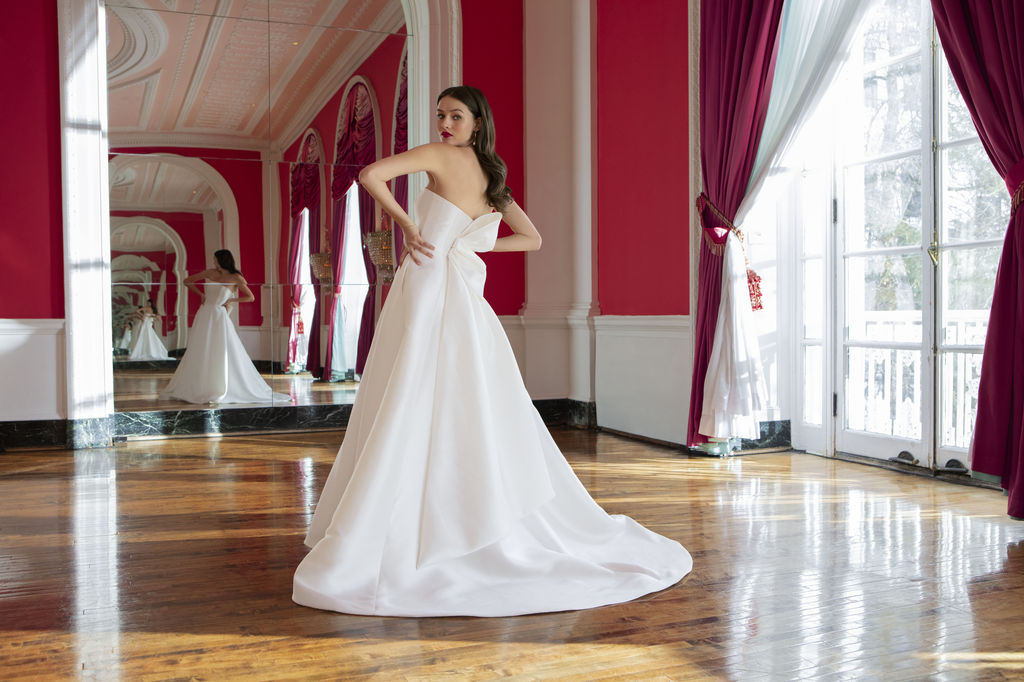 About The Greenbrier
Nestled in West Virginia's Allegheny Mountains, The Greenbrier has been welcoming guests since 1778. Visitors first ventured to the resort to 'take the waters' in the region's natural sulphur springs, but today it's more famous for its endless entertainment options (think an in-house casino, bowling alley, theater, ice rink, and ice cream parlor, just to start!) and jaw-dropping décor.
How did The Greenbrier become a decorator's dream? After being used as a hospital during World War II, the hotel needed a makeover—enter renowned interior designer Dorothy Draper. Draper reimagined The Greenbrier as a study in bold contrasts, with vibrant colors and dramatic patterns in every space. Thanks to Draper's imaginative use of print and color, no two of the 700-plus rooms are alike! Statement wallpapers and fabrics are hallmarks of Draper's style, and we can't imagine any better backdrop for showcasing these spring gowns.
In case you were wondering, you can get married at The Greenbrier, too. Imagine the photo-ops!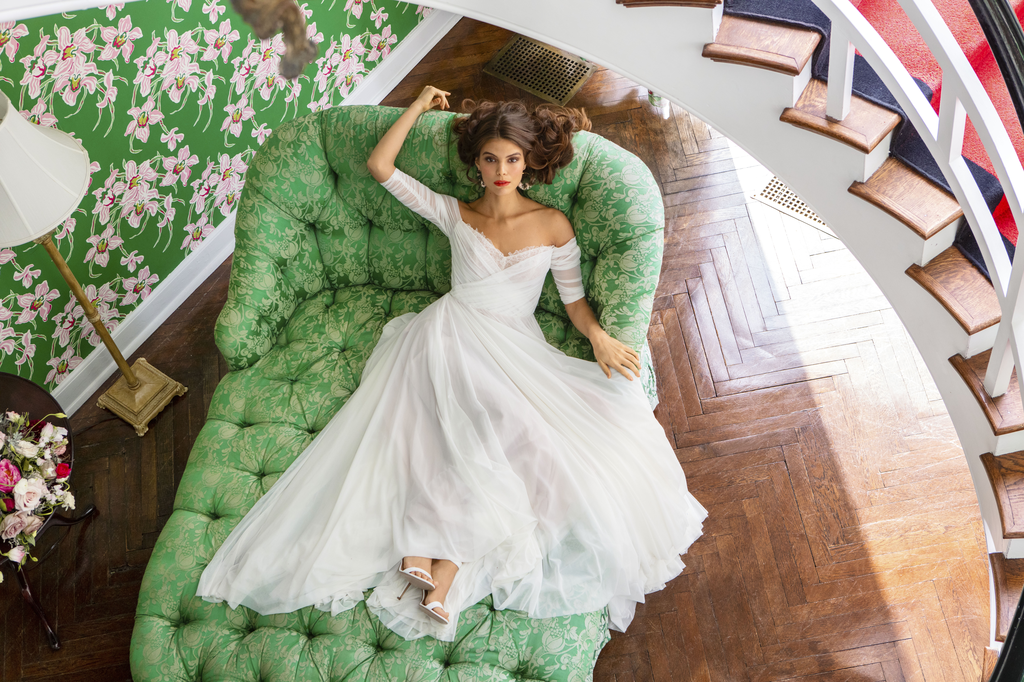 Spring Gown Trends to Watch
The Greenbrier proved the perfect backdrop for highlighting some of 2020's biggest wedding dress trends, including:
Back Detail: 
This season's gowns look good from every angle thanks to buttons, bows, and open-back silhouettes.
Statement Sleeves: 
Long, short, sheer, lacy—there's no stopping the sleeve trend for Spring 2020! Look for new sleeve options with a practical edge, like stretch mesh construction for effortless movement, or removable sleeves for a built-in second look.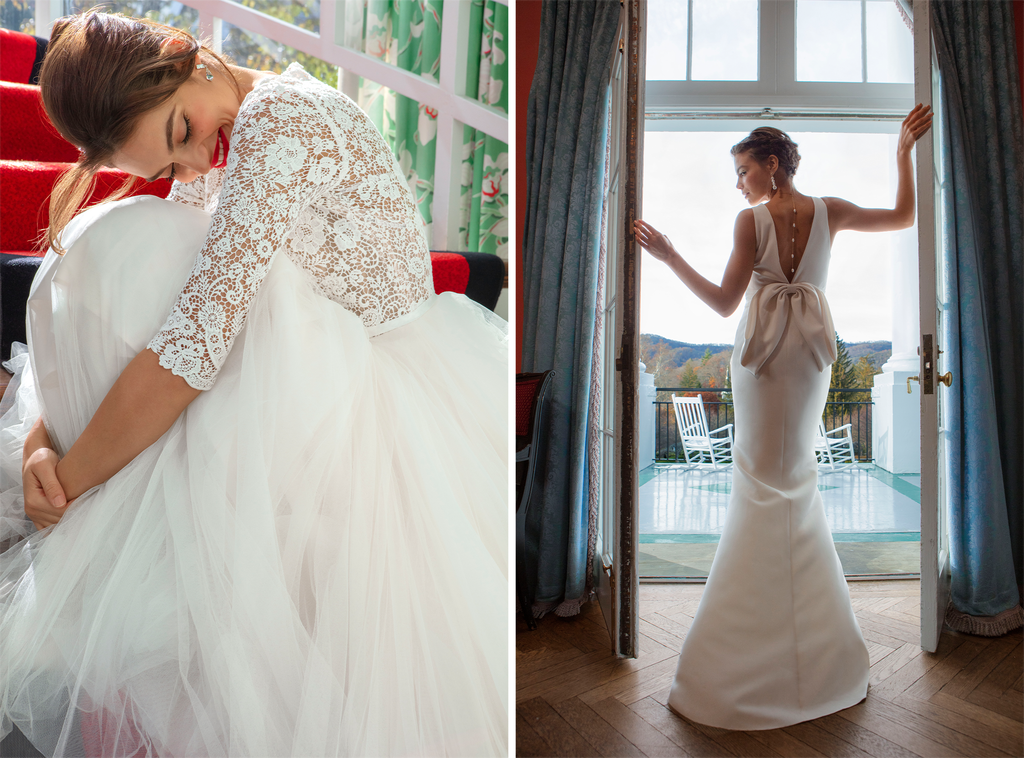 Better Ballgowns: 
Gone are the days of the stiff, heavy fabrics and cumbersome skirts. Spring's best ballgowns are all about light, airy construction so you can dance all night.
Modern Love: 
This season's modern gowns prove that a clean aesthetic can be anything but boring. Unexpected necklines, striking cape silhouettes, and crisp bow details are taking modern looks into the new decade.
Take a closer look at BHLDN's Spring 2020 gowns: