Here at FiftyFlowers, we provide flowers for more than 1,000 weddings a weekend—that's more than 200,000 in our lifespan—so we're confident in saying that we have our fingers on the pulse of what floral trends are on their way out and what trends we can expect to see more of in 2020.
Sustainability
Planet-conscious couples are increasingly planning eco-friendly weddings (thanks, Harry and Megan for helping to galvanize the masses!). Couples will be attracted to smaller footprints in regard to shipping, packaging, and labor. At FiftyFlowers, we hear from couples that one of our best selling points is that we ship direct from the farm to the customer and the ability to repurpose our shipping boxes as transportation boxes to and from the ceremony and reception.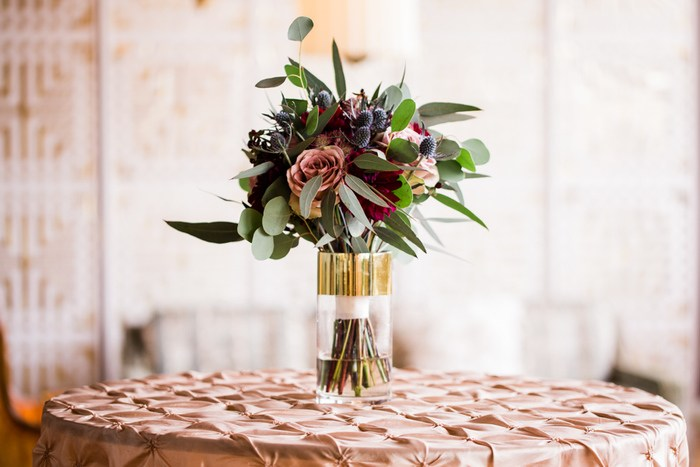 You'll also see couples repurposing arrangements from their ceremony to the reception. Brides will reuse their bridal and bridesmaids bouquets as centerpieces, the arrangements for the altar as welcome arrangements for the reception, and greenery and garlands from the aisle as accessory décor. It would be wise to come to the table with re-purposing ideas when pitching a couple on your services—especially if you're working with a planet-conscious couple.
Personalization
Gone are the days of cookie-cutter weddings. Couples today want events that reflect their personalities—individually and as a pair. We've seen this reflected in not only the choice of flowers (color, breed, size, theme), but in how they use flowers during the ceremony and reception. Couples are using flowers as a way to personalize the wedding for their guests with bouquet and boutonniere bars, or make-your-own arrangements as favors.
Dried Flowers  
Dried flowers were one of 2019's hottest floral trends, and we expect it to continue in 2020. Couples are attracted to dried flowers because of the unique textures, romantic tones, and longevity. Though not as fresh and fragrant as live flowers, dried varieties are long-lasting and can be used from engagement parties to the ceremony or reception. Popular varieties are pampas grass and wheat, and you'll notice "traditional" flowers like lilies and carnations making a comeback and being used in new and exciting ways.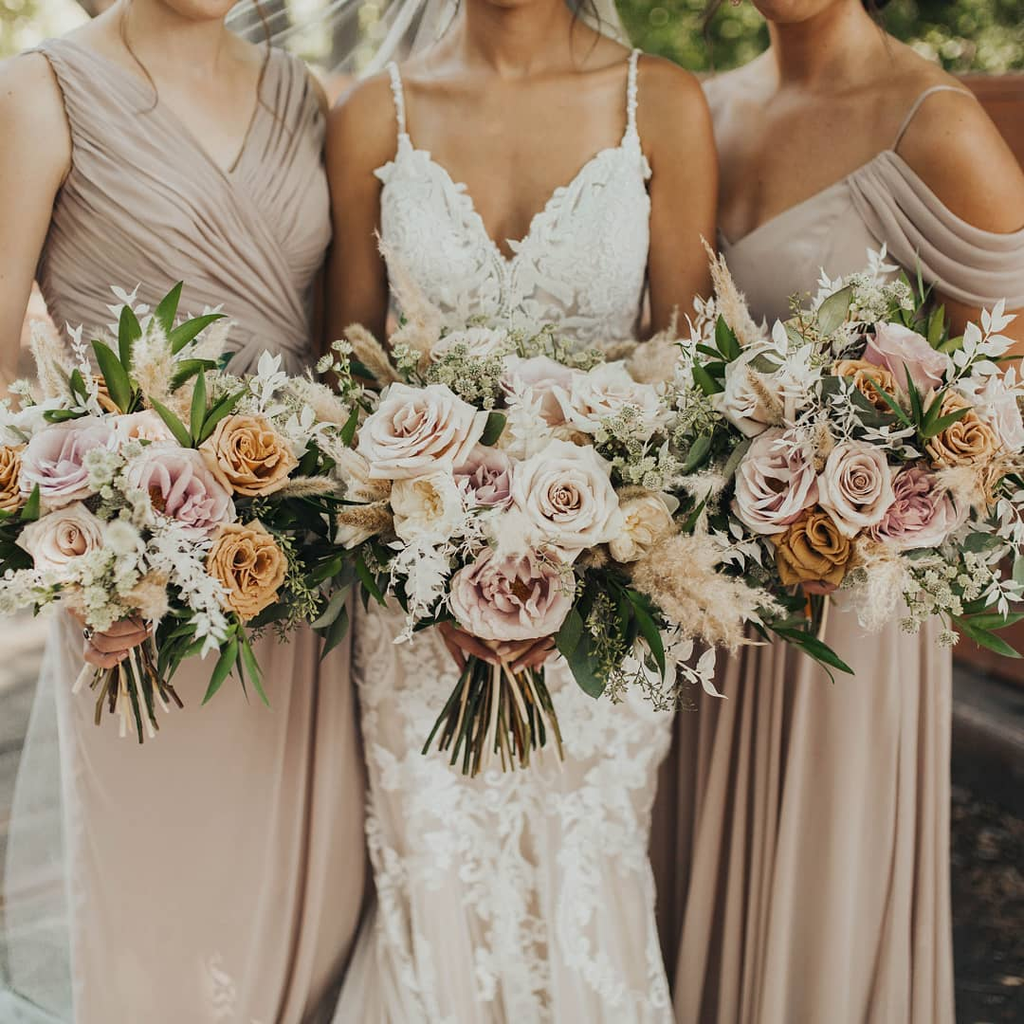 Natural 
The aesthetic is shifting from fussy to more organic, free-flowing arrangements. This year you'll see more hand-tied arrangements, and much more greenery in bouquets and as stand-alone decoration. Greenery like Italian Ruscus, silver dollar, seeded eucalyptus, and baby eucalyptus will continue to be hot greens!
Tinted Flowers
You can thank celebrities like Mandy Moore and Miley Cyrus for ushering in this trend that we expect to flourish in 2020. Tinted blooms—from baby's breath to ferns to roses—can help couples achieve that just-perfect hue that fulfills their creative vision. It makes the flowers a bold statement piece of the wedding with its rich and unexpected tones. You'll see creative ombrés, mosaics, and color fades as design elements, as well as traditional color blocks.