Top Honeymoon Destinations to Visit in the Fall
5 Incredibly Romantic Getaways for Any Type of Couple
As we enter the season of falling leaves, pumpkin spice lattes, and snuggly blankets, we tend to reach for that feeling of home and coziness. But, don't let that dictate your post-wedding plans! When it comes to your honeymoon it's important to know that the world is open to you and your new spouse. Cozy doesn't always have to mean close or familiar. Whether you're looking for adventure or some time to relax, any of these romantic getaways will be perfect for your fall honeymoon!
Morocco
September to November is the best time to plan your trip to this vibrant location. Begin your romantic Moroccan getaway by imagining luxurious views of the Atlantic ocean from your room's private terrace at the Four Seasons Hotel Casablanca. Enjoy custom pastries courtesy of a hotel pastry chef, and delicious hotel tea times. Take a tip from the movie Casablanca, and visit Rick's Cafe for sumptuous food, drink, and dance. Also be sure to visit the Hassan Mosque II (the second largest mosque in the world) and the Parc de la Ligue Arabe for coffee and palm tree-filled park views.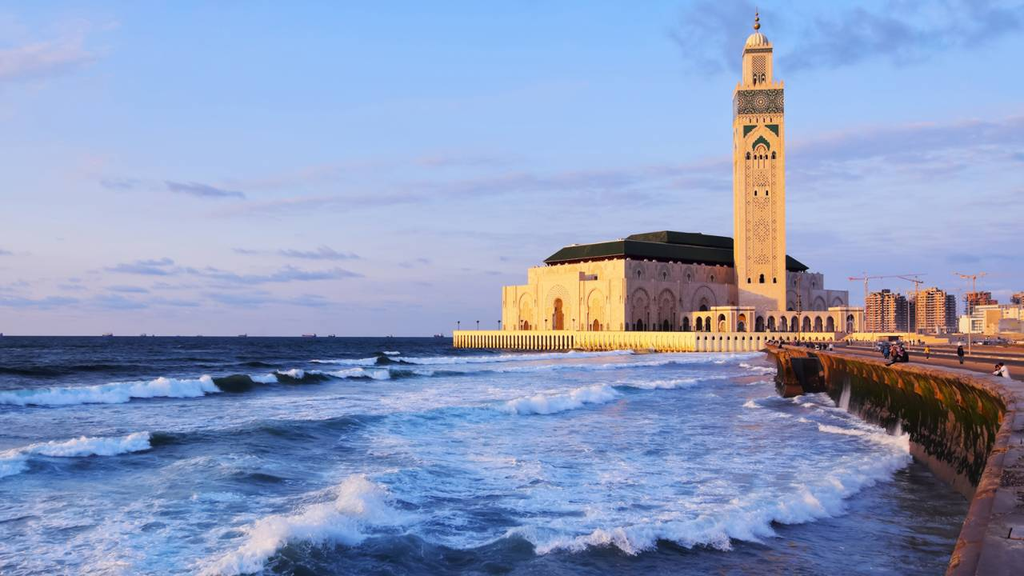 Phuket, Thailand
Journey into luxurious adventure from November to April for exciting beach activities in Phuket, Thailand. Stay at The Slate Hotel: A Phuket Pearl Resort for a blue sea inspired stay. Or, escape to a hidden hideaway on The Naka Island Resort & Spa by Marriott. Wherever you stay, be sure to enjoy the island's lush rainforests and waters by taking a full day tour of the Coal and Racha Islands, or exploring the limestone caves of Phang Nga Bay. If you visit in October be sure to enjoy the wonders of the Phuket Vegetarian Festival.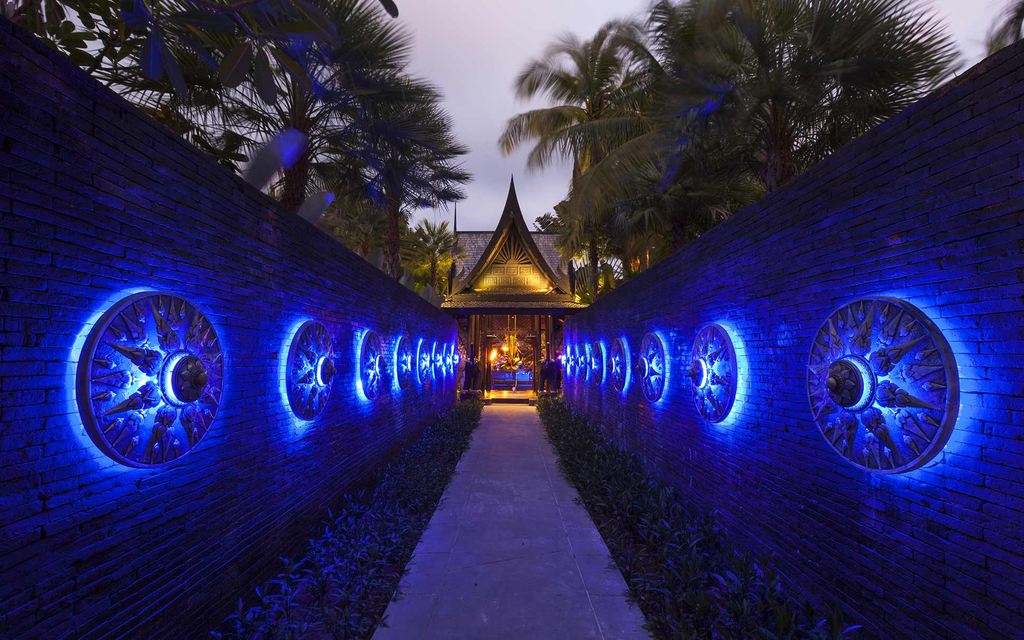 The Maldives
The best time to visit this hot new location is also from November to April. Boasting a number of water-based activities, there is something for everyone in the Maldives. Take a sunset cruise with stunning views of the water and surrounding islands. Stay at the COMO Cocoa Island Resort for its intentional and personal service. Enjoy a customized cruise, arranged yoga, or any of the resort's relaxing spa services. And, you'll definitely want to spend some time dolphin watching or visiting the bustling street markets. It's the perfect opportunity to snap some romantic photos wearing one of your gorgeous honeymoon outfits with a nice large beach hat.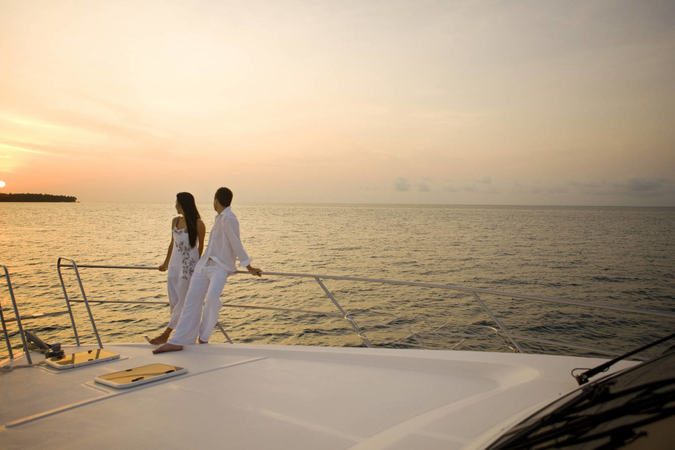 Lucerene, Switzerland
Visit the curious, historic town of Lucerene, Switzerland. September and October are the best months to visit this nestled mountainous locale. Enjoy trotting through history museums or visiting the famous Lion Monument that represents the Swiss Guard. Be sure to check out Glacier Garden and the gorgeous Chapel Bridge! Stay at the historic Hotel Wilden Mann, which has been open and consistently maintained for over 500 years, or for a more modern experience stay at the eclectic CASCADA Hotel, which provides a type of pan-European flare.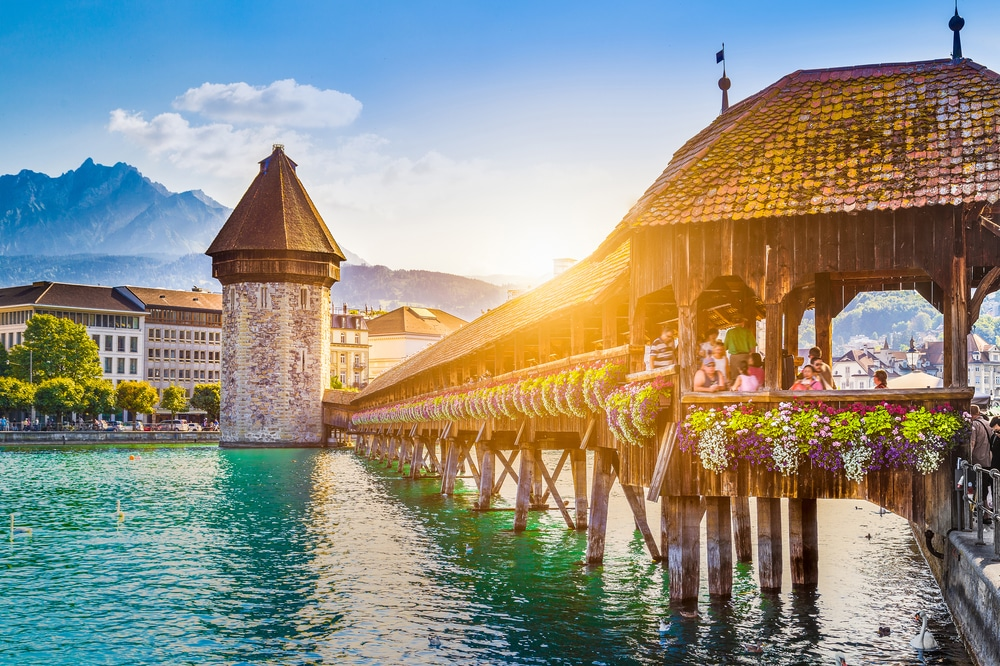 Mauritius
From May to December, this island nation situated in the Indian Ocean off the coast of East Africa, is a simply stunning honeymoon location. Dock your stay at the One&Only Le Saint Géran for the best hotel spot on the island, and close proximity to any and all extra-curricular activities. For a more boutique feel, stay at the St. Regis Maritius Resort which features old world glam and butler service. This resort is also close to a National Park and dolphin safari area. While basking in the luxuries of Mauritius, be sure to visit the historic islet, Île aux Aigrettes, and try some water activities like deep sea fishing or scuba diving in Blue Bay Marine Park.