Top New York City Venues for a Fabulous (Yet Affordable) Affair
Keep your Budget Intact with Alexandra Partow Events
It's no secret that hosting a wedding in NYC is expensive. In fact, according to a 2017 survey, the average NYC wedding ran a steep $77,000 (nearly double the national average).
So what's a "normal" couple to do? Planning your wedding shouldn't be stressful or financially overwhelming. It should be creative and fun. As an NYC-based wedding and event planner, my advice is to prioritize what's most important to you. That being said, the venue rental and catering will always be your largest expenses. Find a venue you love that doesn't require an enormous amount of decoration. If a venue includes lighting, a projector, a sound system, or lounge furniture—all the better. Also, keep in mind that a dramatic view or architecturally interesting interiors will greatly offset your décor costs. Other ways to save on your wedding include: shaving down your guest list, having a daytime or weeknight affair, simplifying your bar menu and having a cocktail party rather than providing a full meal. Here is my list of top NYC venues for hosting a fabulous yet affordable wedding.
Beneath a living roof of native grasses and wildflowers, the floor-to-ceiling glass walls of the Lillian and Amy Goldman Atrium look out onto the Garden's famous Cherry Esplanade and a private outdoor terrace. Book your wedding in early May to enjoy the trees in bloom. Your guests will enjoy cocktails on the terrace followed by dinner and dancing in this stunning, ecologically sustainable space. Patina Events serves delicious farm-to-table new American cuisine. Seated capacity: up to 130.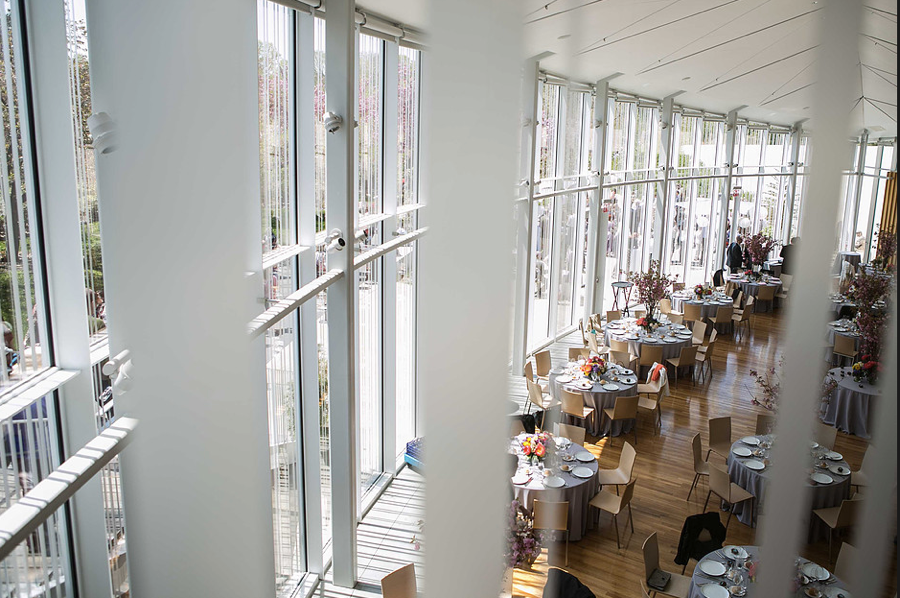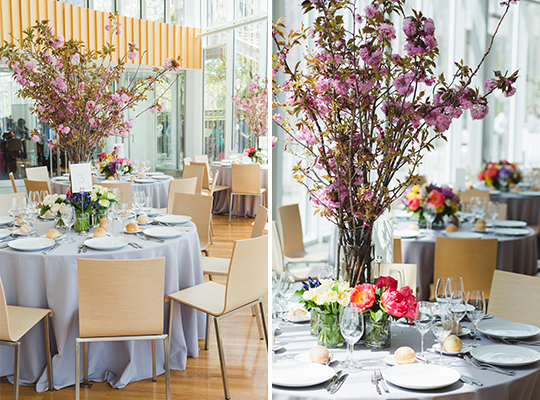 ---
An art deco blast from the past, this venue offers private event space in the heart of Times Square. Originally opened in the 1930s as the Grand Ballroom of the adjacent Edison Hotel, this historical venue offers cuisine by an award-winning executive chef and personalized service. This elegantly beautiful two-story venue comes fully loaded with club lighting, flat screens, large movie screen, sound system, and stage. Max capacity: 300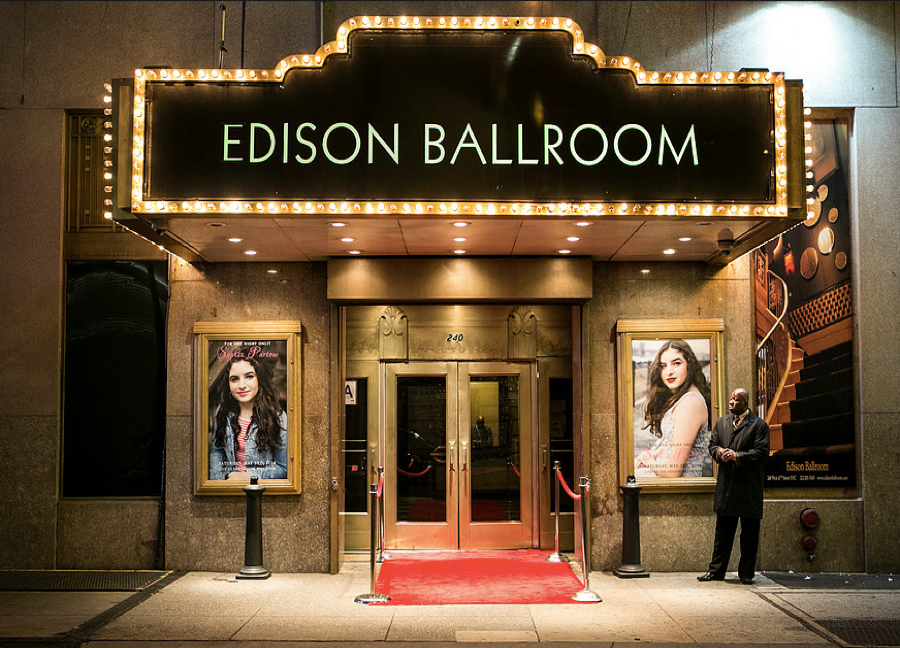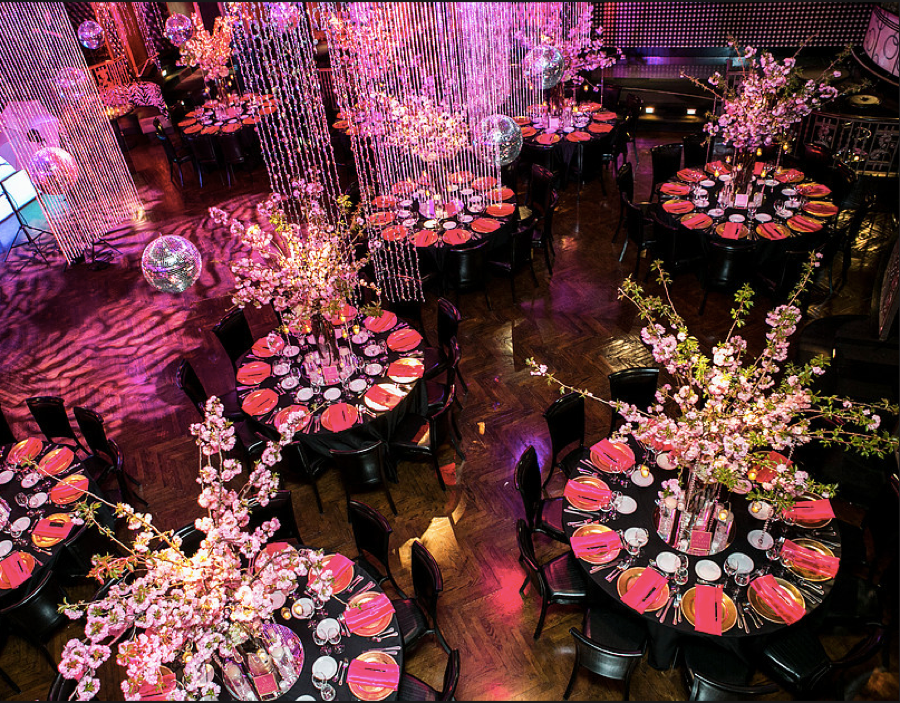 ---
If "unique" is on your list of qualifications, consider this venue located in the Chelsea Arts Tower. It boasts floor to ceiling windows, which provide spectacular views of the Hudson River, Downtown and Midtown Manhattan. In addition to the two event spaces, Glasshouse 14 (3600 sq. ft.) and Glasshouses 21 (3400 sq. ft.), Glasshouses 21 also has a balcony with an unmatched view of the Hudson riverfront and downtown Manhattan. The two levels can be rented together for ceremony, cocktails and seated dinner. Each space can accommodate up to 200 guests for cocktail parties and 125-150 guests for sit down dinners with dancing.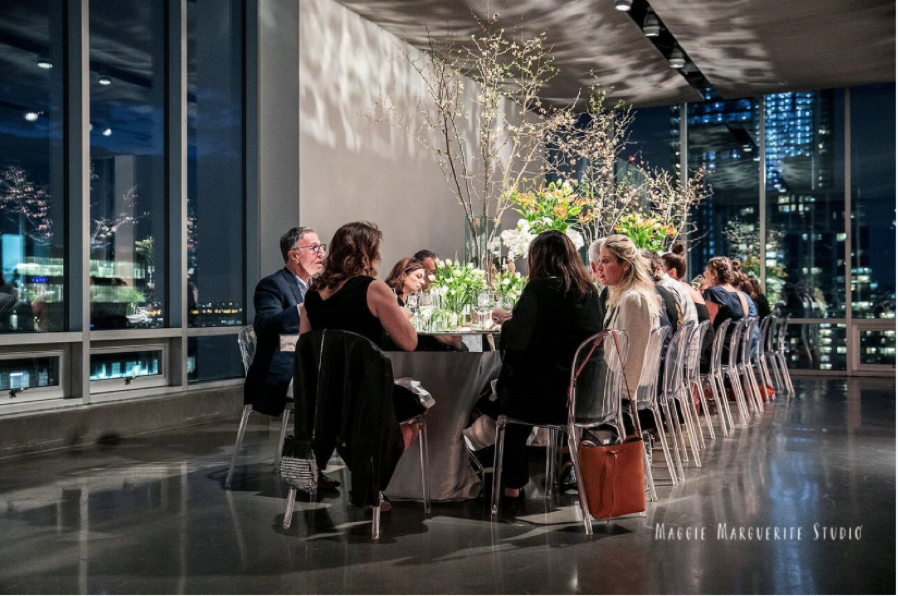 ---
Built in 1891, The Dumbo Loft is an adaptable space with high ceilings, beautiful wood columns, hardwood flooring, and exposed brick walls. The loft's large windows are street-level and look out onto the original cobblestone streets of DUMBO and expansive Manhattan Bridge archways. Brooklyn Bridge Park, only a few steps away, makes for dreamy photos and outdoor ceremonies with New York Harbor in the background. Rather than a full-service caterer, hire a few food trucks to be stationed right outside the front door! Capacity: 150- 200 people
---
Within the vibrant Industry City campus in Brooklyn is The Landing, a two-story event space boasting beautiful views of the Brooklyn waterfront. The first floor features a lounge with pool tables and shuffleboards. The second floor offers space for a seated dinner, or you can continue the lounge-y vibe with a floating buffet supper. The venue includes a dramatic bar and a ton of beautiful lounge furniture. Capacity: 175 with a dance floor.
Psst...not sure which food-service option is right for your affair? We talk our top tips for wedding food service options here.