The traditional event space—a meeting room or banquet hall—doesn't cut it anymore. Whether you're planning a wedding extravaganza or a monthly board meeting, guests want an experience, something outside the ordinary wine and dine.
If you want to host an event guests will remember, look for an unconventional venue that fits your needs.
1. A Floating Museum
If you're looking for an event space like no other, consider the Intrepid Sea, Air & Space Museum located in New York City. Take guests back in time and allow them to explore a historical landmark. The Intrepid offers several on-site venues, with rooms able to seat from 20 to 3,000 people.
The museum's hottest venue is Hangar 3. This hall can seat up to 1,000 guests and offers built-in features like drop-down screens, sound systems, and special lighting. The space is popular for staging meetings, presentations, award shows, and more. For something cozier, host an event on the Intrepid's Fantail, the westernmost point of the ship. You and up to 100 guests can enjoy relaxing views of the Hudson River while sipping cocktails.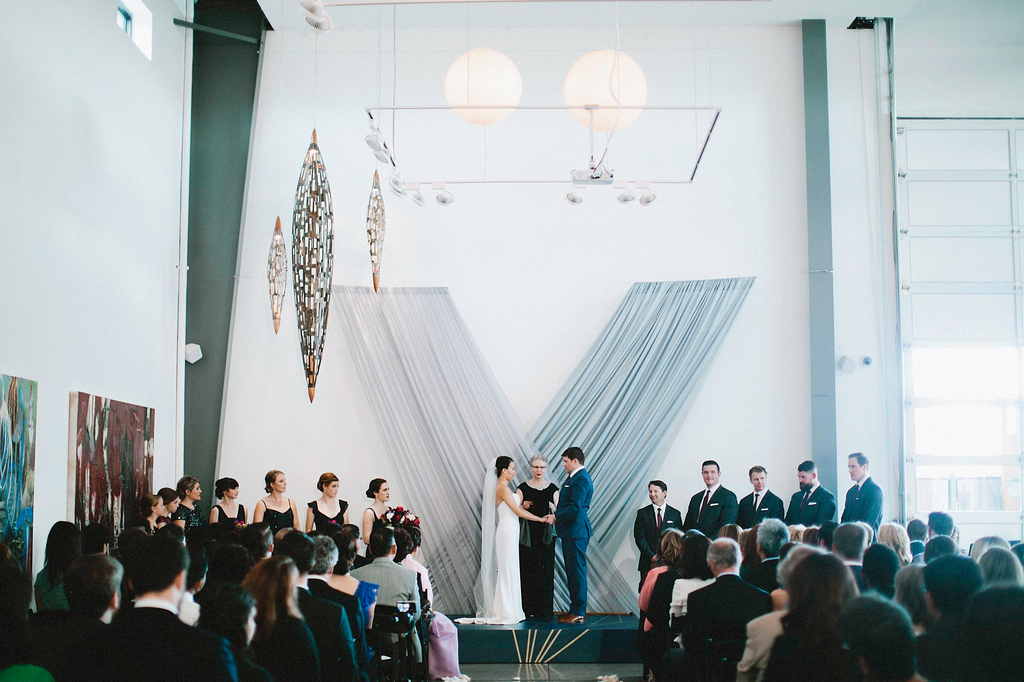 2. An Empty Warehouse
Think outside the box when planning your next event. When you book an empty warehouse, you might find a diamond in the rough. You'll have an open and flexible space with soaring ceilings and cement floors. Whether you want to blow up a bouncy house for the adults or enjoy a quiet dinner party, the choice is yours. yours. Instead of just inviting guests to watch you exchange your vows, turn the open space into an event and celebrate with unique entertainment!
There are dozens of empty warehouses across the country available to rent. If you're planning an event on the East Coast, check out the Green Building or the Foundry, both in New York. For those on the West Coast, popular choices include Craneway Pavilion in Richmond, California, and Jacobsen Salt in Portland, Oregon.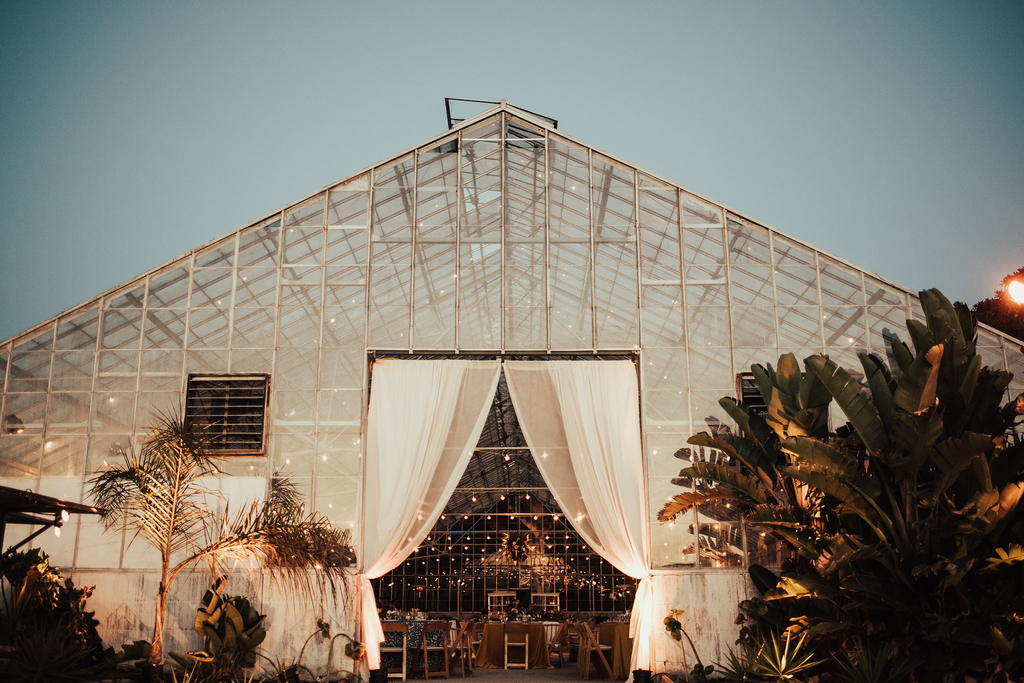 3. An Innovative Casino
Casinos are no longer just for gambling. Instead, they are all-inclusive experiences that start as soon as you step foot through the door. If you skip by the rows of bright machines, you'll discover most casinos have their own microcosms—complete with restaurants, event spaces, movie theaters, spas, and more—hidden inside.
If you're planning an event near Philadelphia, Baltimore, or Washington, D.C., consider the Dover Downs Casino in Delaware. Whether you're hosting a corporate meeting or nationwide exposition, you can choose between venues that seat 14 to 1,500 guests. The 18,000-square-foot Rollins Center, perfect for a show or awards ceremony, offers retractable auditorium seats, a stage, and high-tech audio and visual equipment.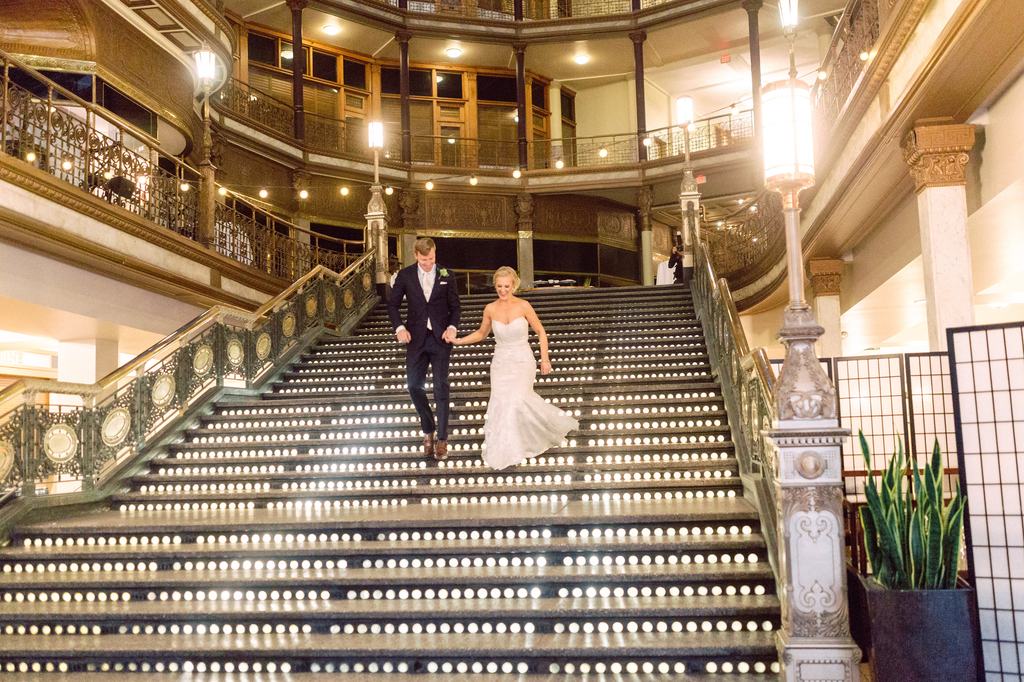 4. A Medieval Castle
When you plan an event in a medieval castle, whether a networking get-together or family reunion, guests will be inspired to come out of curiosity. Castello di Amorosa, located in California's Napa Valley, is a true-to-life replica of a 13th-century Tuscan castle. Guests will feel like they've been transported to Italy as they sip delicious wines and enjoy a traditional meal.
Castello di Amorosa offers several exclusive options for events with 15 or more people. Take a private tour and taste five premium wines in a hidden section of the castle. Toast to friends as you pair reserve wines with unique charcuterie. You can also host a full-blown meal complete with Italian-inspired dishes, local cheeses, cookies, and seasonal fruit.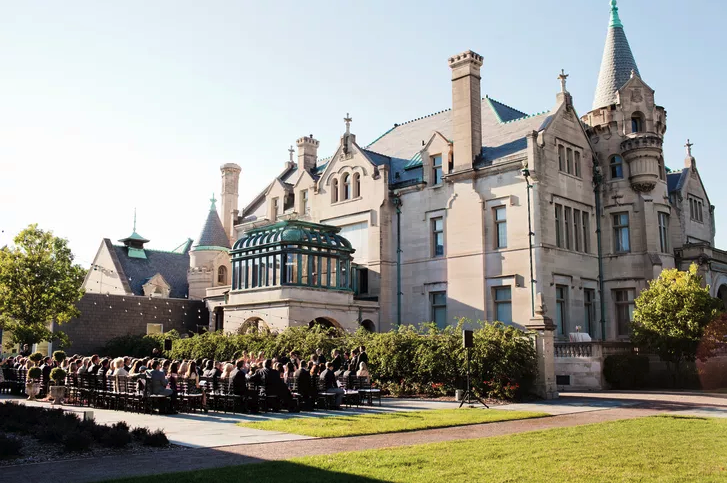 5. A Petting Zoo
Hosting an event at a petting zoo where people are encouraged to interact with animals is a great way to make guests feel welcome and relaxed. Invitees can chat with friends, co-workers, or acquaintances as they feed alpacas or get nibbled on by goats. Set up pony or camel rides for those who are feeling extra adventurous.
There are petting zoo venues all across the country. Some feature classic farm animals like chickens, pigs, goats, and cows. Others are more akin to a zoo, with exotic creatures like leopards, lions, zebras, and giraffes. You can even hire a petting zoo to come to you, opting for an event space that's customized to fit your needs.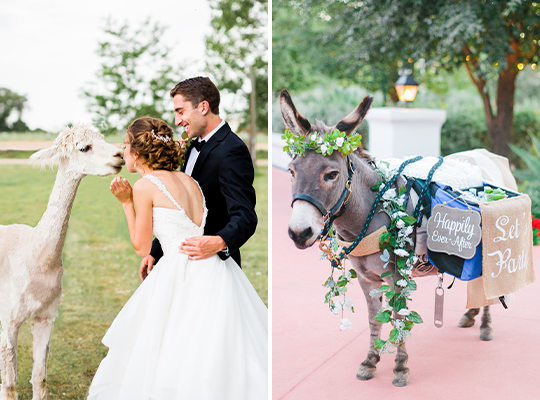 6. A Campsite
Get back to basics by hosting your next event in the great outdoors. A campsite allows guests to surround themselves with nature. They can clear their minds and focus on the task they came to do. Many corporate retreats are using campsites as a way for team members to collaborate and bond outside of the office. You can also wander away from the tents to try activities like whitewater rafting or rock climbing.
A campsite event doesn't have to mean a quiet stay in the woods. Many choose outdoor venues for their openness and flexibility. Concerts, festivals, performances, awards ceremonies, and more can all be hosted outdoors. Wow guests with a scenic destination like Glacier National Park in Montana!