Unique Getting Ready Outfits for You and Your Bridesmaids
Comfy, Cute, & Photogenic
It's hours before your wedding. You and your bridesmaids are relaxing, sipping on something bubbly, and out comes a camera. Thankfully, you and your maid-of-honor have thought through this exact moment! So instead of donning your gray-tattered Saturday afternoon sweats, you and your bridal crew are comfortably styled in matching monogrammed outfits. While getting ready robes are the most popular option, it's fun to get creative with what your squad's wedding prep outfits may be.
Pajamas
Tapping into a sleepover type vibe, matching or monogrammed pajamas are another popular getting ready outfit option. From frilly rompers to cute shorts-sets or long pajama shirts, you and your bridesmaids will kick off your big day in style.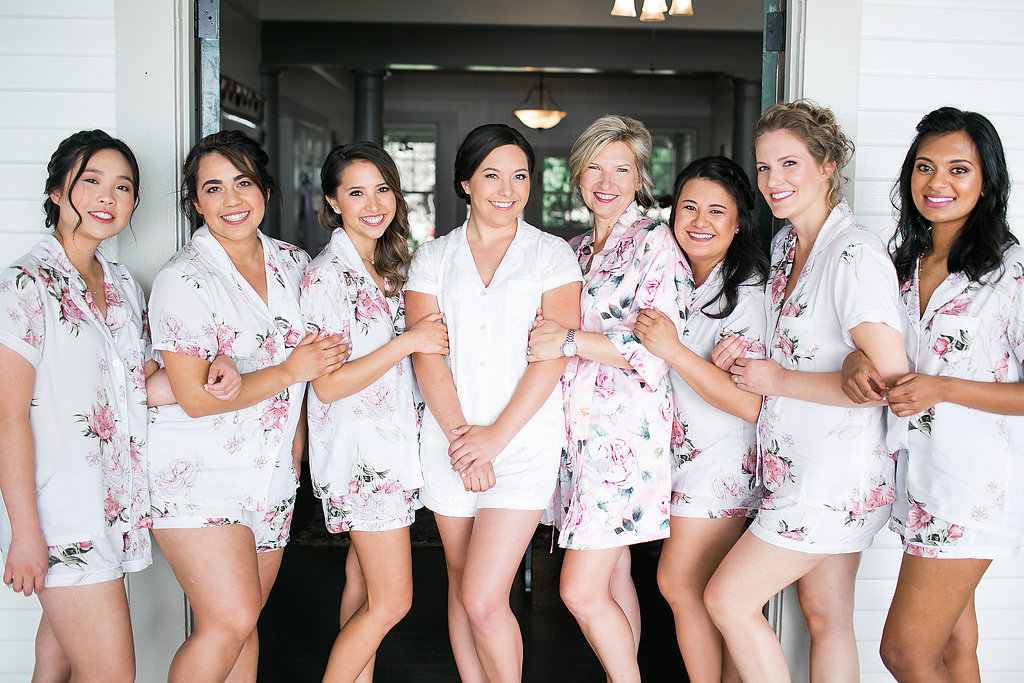 Robes
With matching or monogrammed robes, you and your bride tribe don't have to worry about getting any of your snacks or makeup on your actual wedding day wear. Also, these cozy and luxurious garments are something you and your girls can wrap up in for years to come.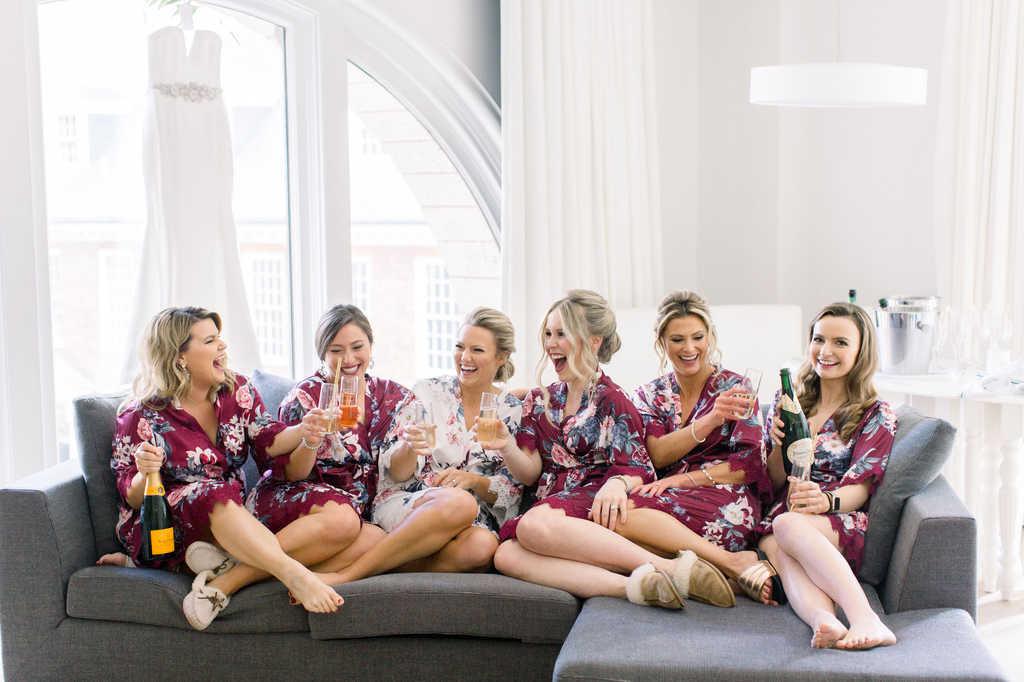 T-Shirts or Sweaters
Chilly in the changing room? Want to stand out from your bridesmaids, but not too much? Labeled t-shirts or sweaters can be a stylish way for you and your girls to stand out in your photos—they also clear up any confusion as to who the main players of this big day are.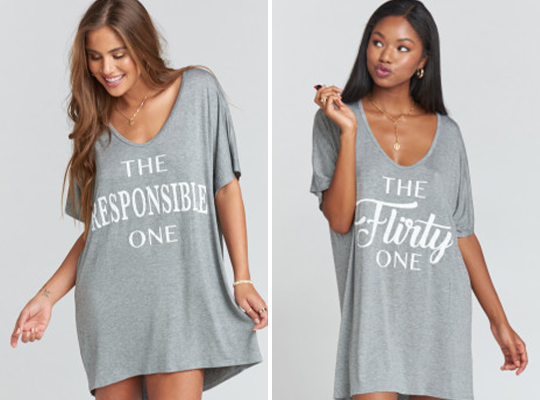 Casual Wear
Maybe it's best to leave those tattered gray sweats by the wayside and throw on a cute zip up hoodie and leggings. The great thing about this comfy outfit is that you can throw it on and run errands anytime post-wedding too!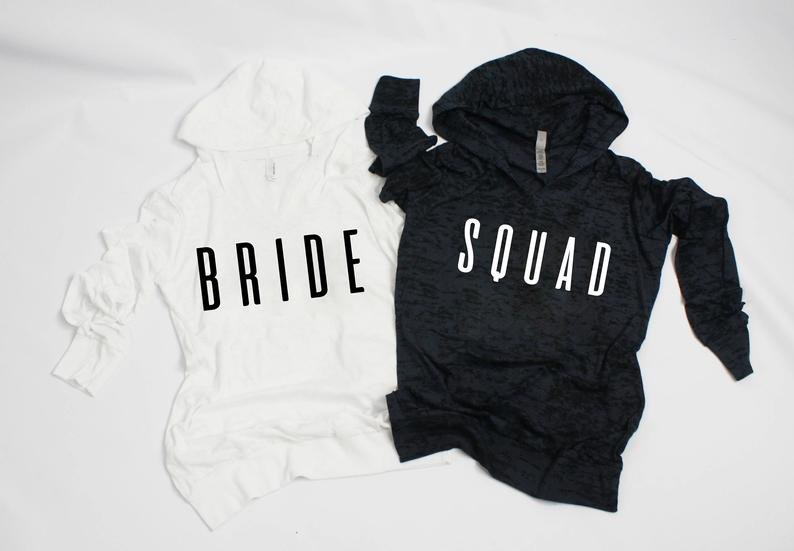 Dresses or Rompers
Looking for something tropical or springtime chic to match the theme of your destination wedding or abundant floral decor? Dresses or rompers can be a cute wear for you and your crew to pose for all the photos in. Just make sure that the outfits are easy to get off so you can easily change into your elegant wedding wear.