What to Know Before Hiring Your Wedding Photographer
Where to Find Them, How Long to Book Them For, & What Questions to Ask
Hiring the perfect wedding photographer is one of the most important decisions you'll make during your wedding planning. Even if photography is not top of your priority list, there are quite a few things you want to know.
Do Your Homework
The first steps to finding your perfect wedding photographer is online research, asking for suggestions from your friends, or getting recommendations from your wedding planner or venue. You're the only ones who know exactly what photography style you're looking for. Maybe you can't put it into words, but you'll know it when you see it. Create a running list of photographers whose style stands out to you.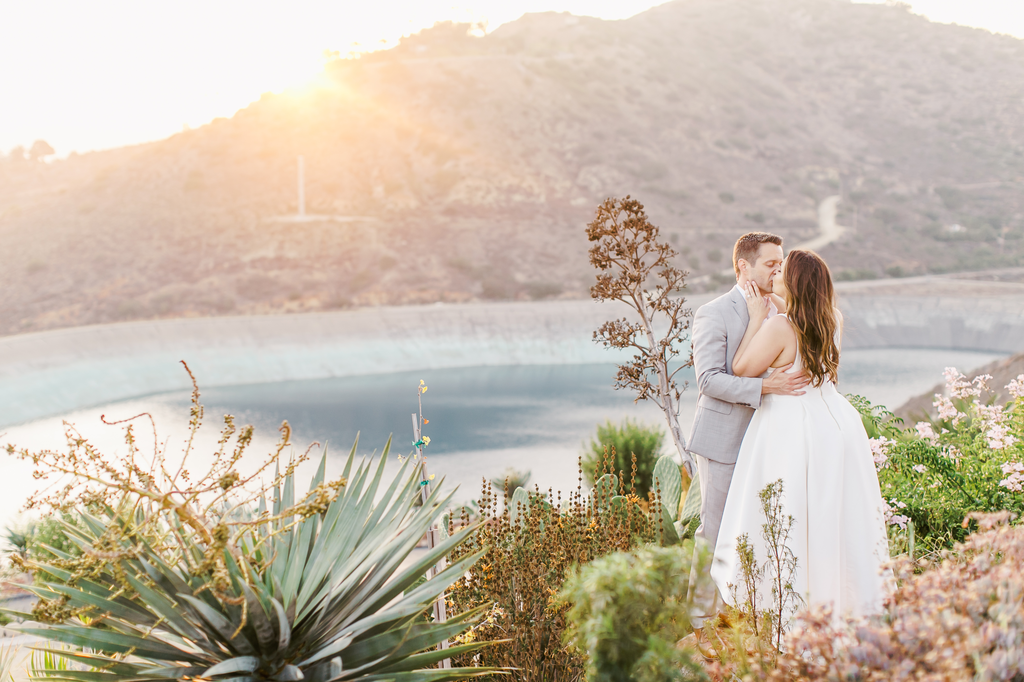 Stalk Their Website
Keep in mind that busy wedding photographers don't always have the time to update their galleries, but the rest of their site should answer a lot of questions for you. Information like "Starting At" pricing is really helpful. Most photographers are going to work within a range depending on how much time you need them and what other elements you're building into a package.
Look for personality! "About Us" posts can give you an idea of whether or not your personalities will mesh. Are they a little quirky, laid back, or do they sound too serious? "FAQ" pages will also help answer a ton of questions about the nuts and bolts of hiring them. And don't forget to follow them on Instagram! You'll see their most recent images there.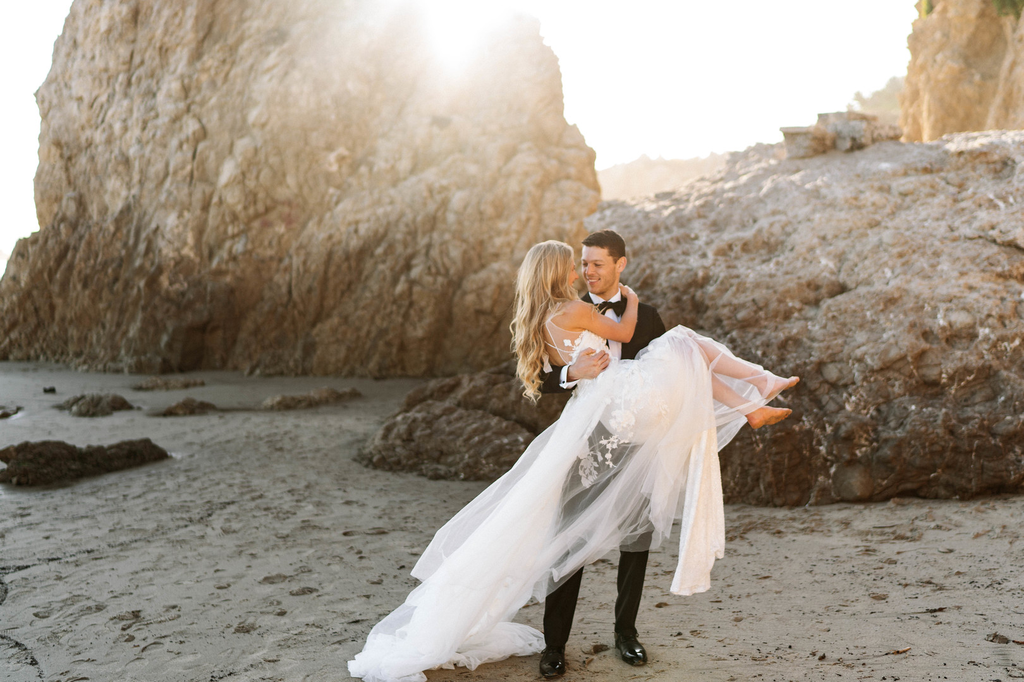 Packages
Packages on a photographer's website are a great starting point for discussion. Many wedding planners recommend hiring a photographer based on time and talent. Basically, that means hiring the best photographer you can afford within your budget for the number of hours you need them. Their packages may also list any additional services that might be of interest to you, such as engagement shoots or photo booths.
Then, after the wedding, look at purchasing albums, canvas-mounted images for your home, and prints for family and friends. Not only will you have a great idea of how many images you'll need to tell your story, but you'll also know how far under the wedding budget you are and what you received, financially, as wedding gifts.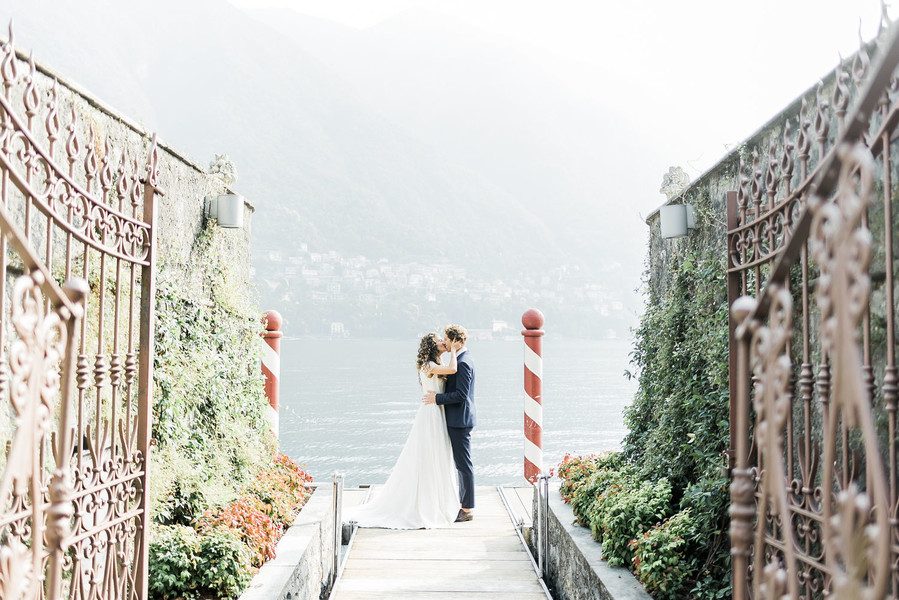 Face to Face Meeting
So you've narrowed down the list of photographers you love and checked on their availability for your wedding date. Now it's time to meet face to face (or ZOOM)!
Here are some things that you might not have found on their website but will need to know:

Assistant vs. Second Shooter:
Many couples ask a photographer if they're coming with an assistant, thinking they're getting a second shooter. In reality, these are very different people! An assistant typically handles the equipment, moves things from one location to another, and sets up and breaks down. A second shooter will not only yield more images, but can often shoot wedding details while the lead photographer is photographing events as they happen. Make sure to clarify who will be accompanying your photographer on your wedding day.

Equipment Failure:
Most photographers carry several camera bodies, a number of lenses, and a pile of image cards…but it's always good to ask! 

Backup Plan:
Yes, occasionally, even wedding photographers have an accident or family emergency. In many cases, a photographer's second shooter is a talented wedding photographer who owns their own business and helps shoot for colleagues. The significant part is that they know the photographer's look and style, so you're usually in good hands.

Lighting:
Some incredible photographers shoot using 'available' or natural light, while others may bring their own. Knowing which they prefer might not mean a lot to you, because whatever method they choose is reflected in the photos you like.

Vendors:
Asking your photographer if they've worked with anyone on your team in the past can be good to know, but not always necessary. Wedding professionals work with new people all the time and just because they've worked together in the past. doesn't necessarily mean they clicked.

Attire:
If a photographer is referred to you by the venue, primarily a higher-end venue, they'll know to dress appropriately. But you really want to ask what they plan on wearing because your idea of the photographer's attire might be a little different than what is appropriate and comfortable. Gone are the days of photographers in a black tie wandering amongst guests and snapping random images. Chances are those photos you loved require the photographer hanging over a ledge or lying in the street and snapping pictures of you as you pass.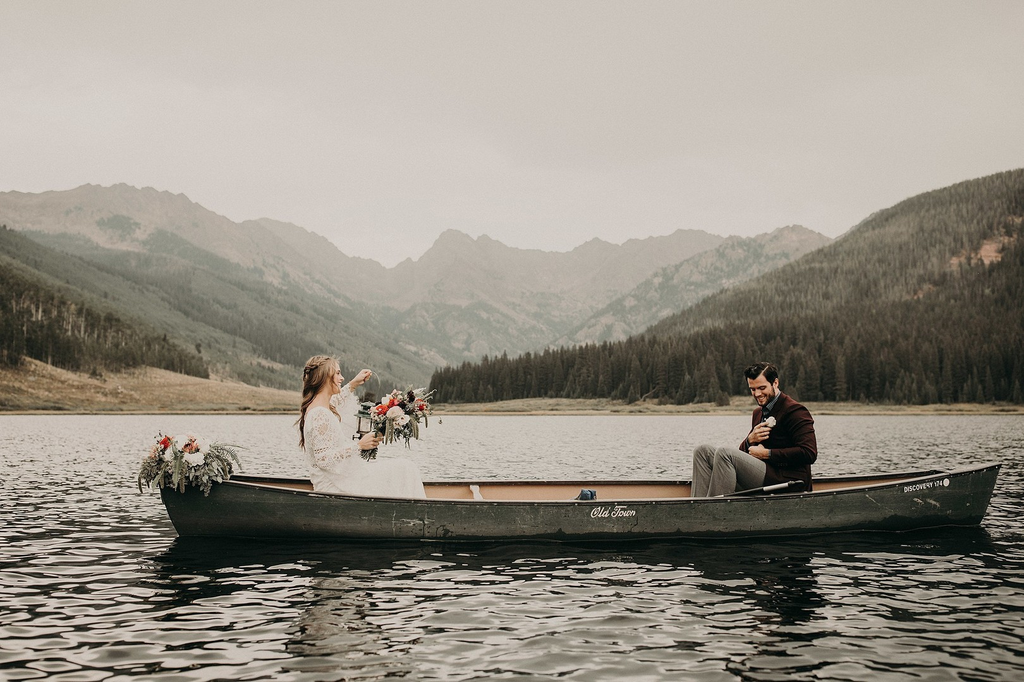 Engagement Photos
It can be extremely beneficial to include engagement photos in the package you build with your photographer! Not only will it help you get more comfortable with them, but it will give them a chance to get to know you and your "good side." Additionally, you'll get some slightly less formal images of you, typically doing something fun! These will often be the images you want for your home or as a wedding gift to your parents.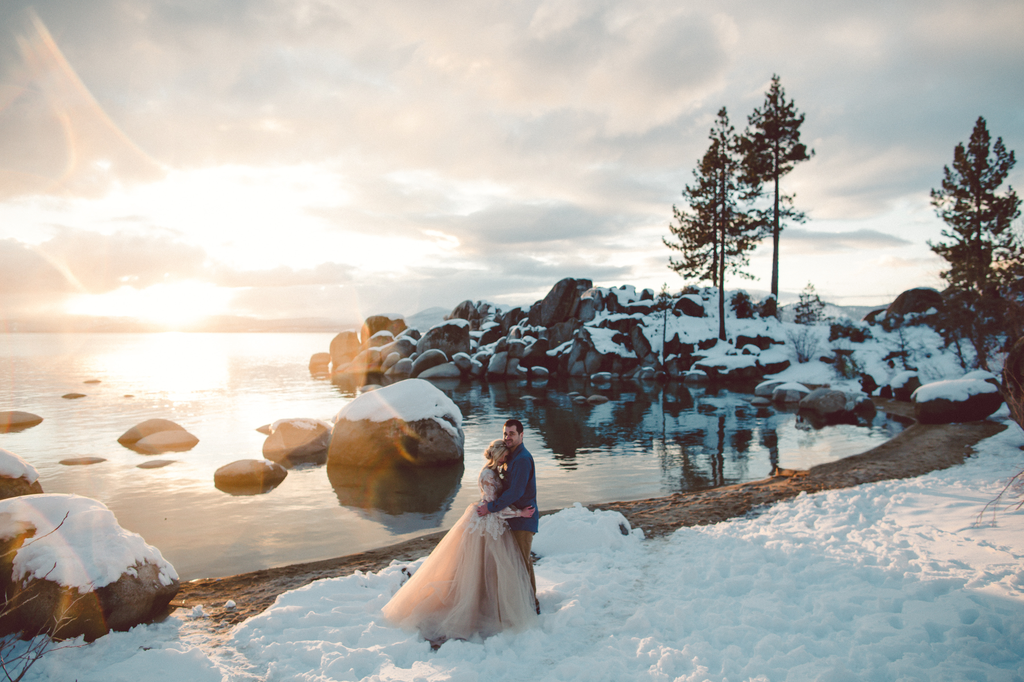 Practice Makes Perfect
Recently, photographer Kenny Kim shared his insights with the community on how beneficial it can be to have your photographer attend your wedding rehearsal. Including your photographer in your rehearsal allows them to introduce themselves to everyone, familiarize themselves with the ceremony venue, build a rapport with your wedding party, and (most importantly) figure out the family dynamics to avoid any unnecessary tension or photo combinations. With a little research, knowing what you like, and asking the right questions, you can have the photographer and wedding images of your dreams.