Where to Create Focal Points in Your Wedding Décor
Attention-Grabbing Accents That Won't Break the Bank
In an ideal world, we'd all love to go into wedding planning with an unlimited budget. Unfortunately, for most of us planning our weddings, we have to prioritize what items are most important and get the maximum bang for our buck. While we all want those photo-worthy details, it can be hard to justify those over-the-top florals lining the aisle for a ceremony that's less than 30 minutes! From an attention-grabbing entrance to reception lighting, here are a few things worth splurging on to create focal points in your wedding décor.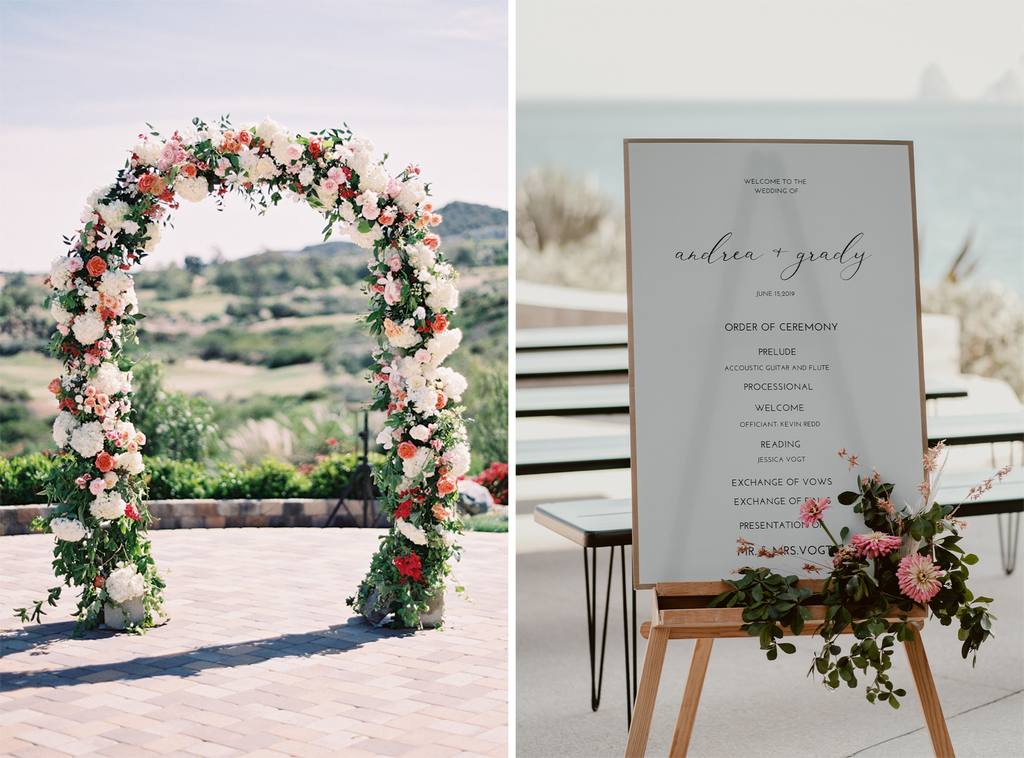 Eye-Catching Entrance
While you scroll through the endless inspiration of styled shoots, you notice that the entire wedding ceremony is peppered in the tiniest details. But, in reality, guests' field of vision is the entrance as they're seated and the five feet on either side of where the couple is exchanging wedding vows.
Invest in a wow moment as wedding guests enter the ceremony space. Whether that be an illustration, welcome sign, or a statement floral arrangement, you want to create something that will grab their attention and set the tone for your wedding's color story. Follow that up with a structure that will frame the two of you as you exchange your vows that highlights the theme of your special day.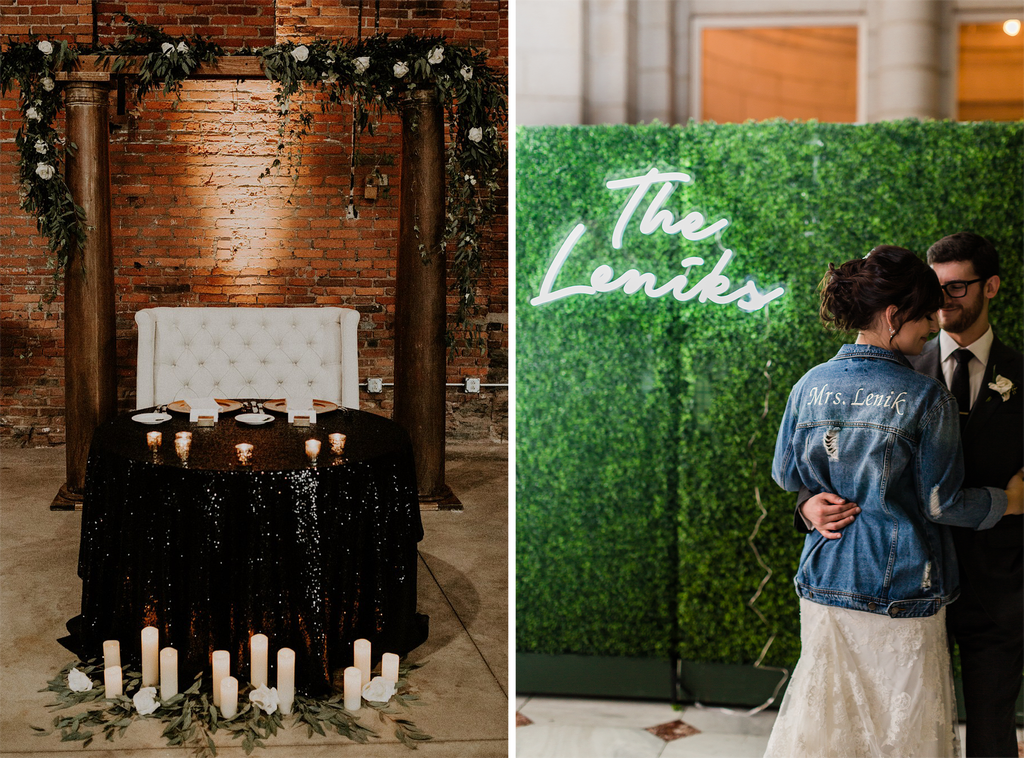 Double Duty
Once you've created two attention-grabbing elements, make them work for multiple aspects of your wedding day. An elegant, eye-catching ceremony structure can be used as an excellent backdrop for your formal photographs and can be repositioned over your sweetheart table or cake table for a brand new reception look! Other elements of the ceremony décor, such as urns of flowers or lanterns can be moved to the reception space and placed on anything from a gift table to a dessert station.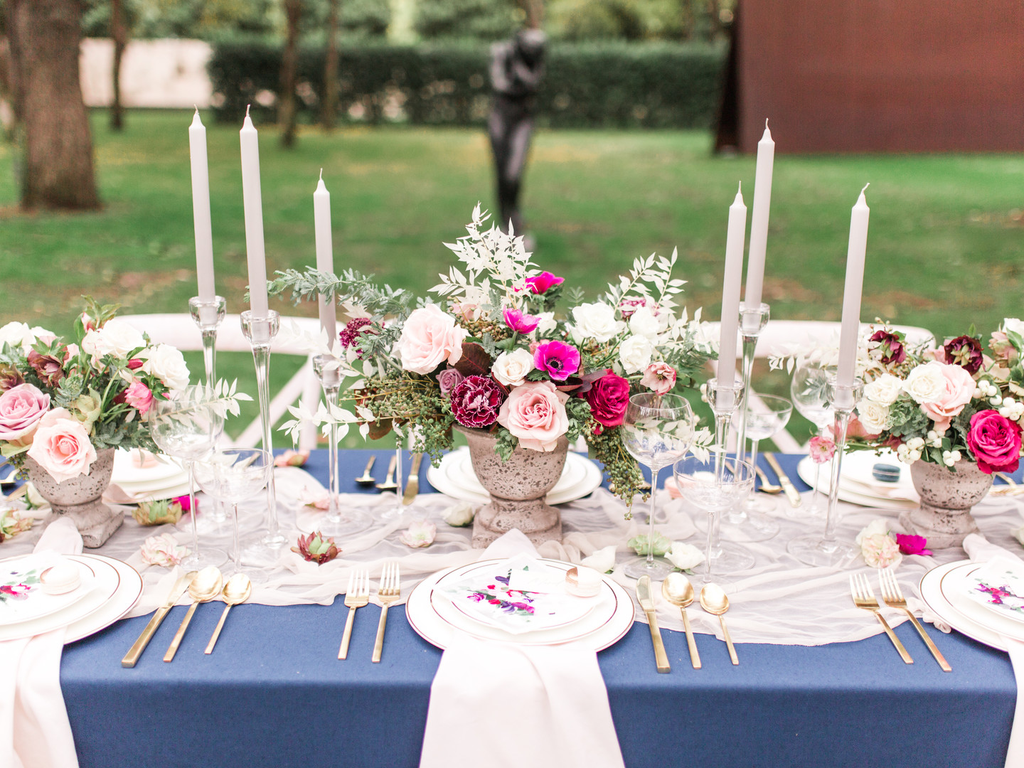 Luxurious Linens
Linens can add gorgeous pops of color and texture to your wedding reception in a reasonably affordable way. While many couples often choose the basic linens that come with their package, a fabulous upgraded linen on your sweetheart table and cake table can make more of a difference than you'd think! These areas are the two most photographed details at your wedding. By adding unique linens to these spaces you'll create a detail everyone will capture in their photos. Even selecting a different colored napkin to add a splash of excitement to your guests' tables is an easy way to add interest to your otherwise classic display.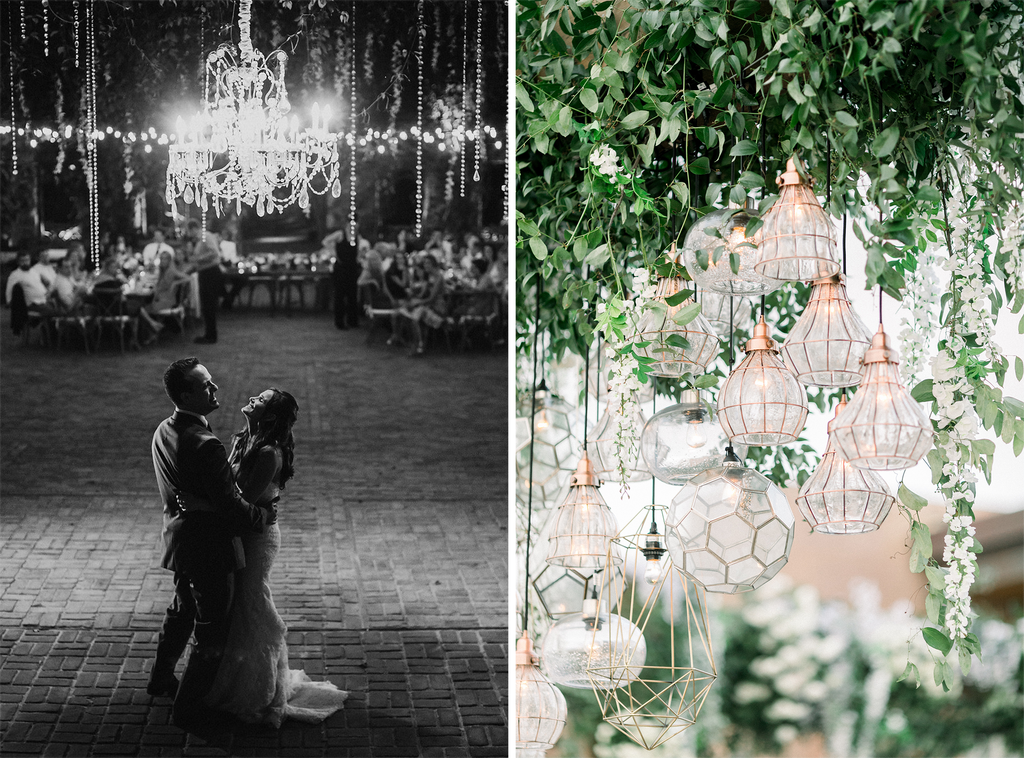 Light It Up
Never underestimate the power of lighting! Up-lighting can change the color of a neutral-colored blank canvas, while pin spots can draw the eyes to the centerpieces or wedding cake you're focusing on. And, a warm glow of candles at table height not only makes all of the glassware and charger plates shimmer, but who doesn't look good in candlelight?
By repurposing some of your ceremony décor and adding focal points to capture everyone's attention, you'll wow your guests with your designs and help your budget go just a little farther.
---
Hero photo courtesy of Dewitt for Love, Jenna Nicole Photography, & Rad Red Creative