5 Wedding Day Mistakes a Professional Planner Will Know How to Tackle
The Peace of Mind that Comes with Hiring a Pro
With so many moving parts and people to account for, there's no short supply of things that can go wrong on your wedding day. From family drama to forgotten flowers, there are certain wedding day mistakes that only a professional planner will know how to tackle. Today, then, we're breaking down five super common wedding day mistakes and the steps your planner will take to make sure your guests are blissfully unaware of the blunder. 
1. Forgotten items.
Whether a best man forgot your rings, your bride-to-be lost her vows, or a vendor forgot the ice, a wedding planner will know how to handle the all-too common hiccup of forgotten things both big and small. And the best part? Most of the time, she'll be able to do so without you noticing (or having to worry about) a thing. From sending an assistant to the store at the last minute, to whipping out an extra tie for the groomsman who forgot his, a professional planner has two key things that help her tackle forgotten items with some serious superhuman skills—an emergency kit full of all of the extra tools and supplies you could ever need, and a clear backup plan for every scenario.
2. Unexpected guests.
Who shows up to a wedding without RSVPing? Turns out, more people than you'd think. Whether an RSVP got lost in the mail (yeah, sure, John) or a guest conveniently forgot to mention her plus-one, a professional planner will be able to squash the situation in the best (and most discreet) manner possible—sliding an extra place setting into the mix at the last minute, talking to the caterers if need be, and ensuring the extra guest doesn't create an added headache for you and your bride or groom.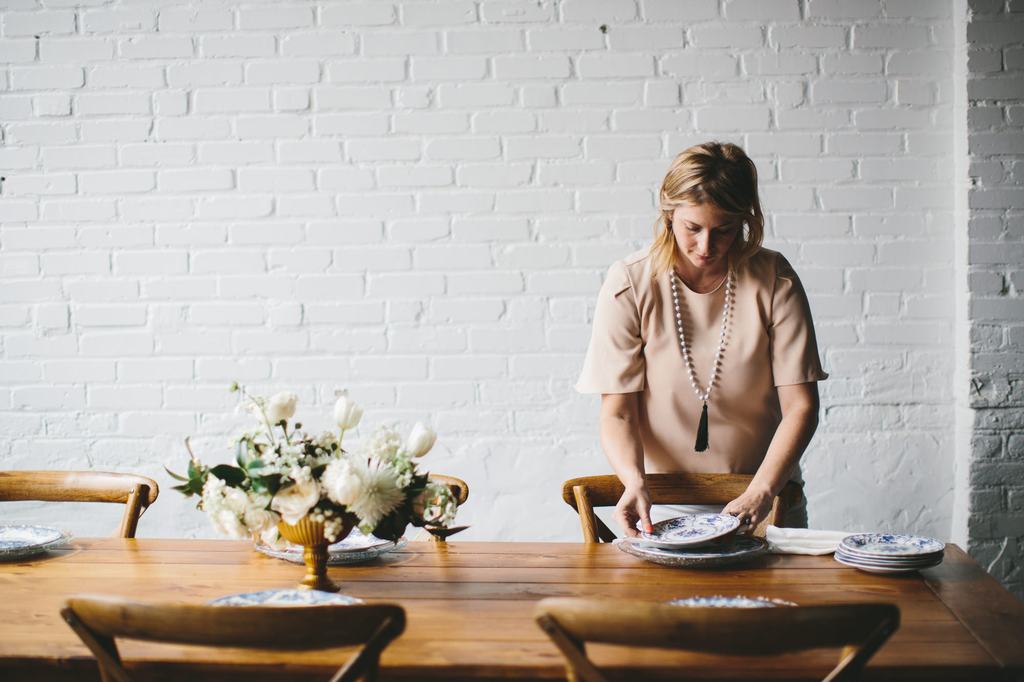 3. Bad speeches.
Planners always have a plan when it comes to wedding speeches—this is one area where things can go really wrong. Whether it's an open-mic night that's gone on far too long or a drunk guest recounting college memories you didn't want Gram to hear, a planner will know how to avoid (and squash) anything awkward that might arise in a guest's speech. From cueing the DJ to play music when you need to wrap speeches to ensuring a certain guest (ahem, Uncle Ron who goes on for hours) doesn't get anywhere near the mic, a professional wedding planner will ensure your speeches entertain your guests, without embarrassing you.
4. Drama.
Whether it's an unruly drunk guest or lingering family drama, your planner and her assistants will keep close watch over your event—ensuring everyone is having an incredible time (and no-one is having too good of a time—if you know what we mean). If there's a situation that's getting out of hand, she'll know how to squash it in a professional and discreet manner. Be sure to talk to your planner before your big day about the overall vibe you want for the night. Do you want a full-on, open-bar, what-happens-here-stays-here party of the century—or are you hoping for something more subdued? Are there certain guests to watch out for? Are there two family members who shouldn't be near each other? Once your planner is armed with information, she'll take proactive measures (making strategic seating arrangements, closing the bar during speeches, etc.) to reduce the risk of anything too dramatic happening. And, if it does, she'll know how to squash it like a pro. (No one has more experience with drunk guests and family drama than wedding planners, after all.)
5. Vendor mistakes.
We saved the most important for last. From a baker delivering the wrong cake (chartreuse?!) to bartenders forgetting the booze for your signature cocktail, wedding planners have seen it all when it comes to vendor "uh-oh"s. As part of a full-service planner's job, she'll help manage every vendor you're working with—this means ensuring they've set up the items you paid for in the way you want them set up (and on time!). If a vendor can't find the venue, is lagging behind on schedule, or starts putting hydrangea on the tables where poppies were supposed to go, a professional planner will take care of it without you having to worry about a thing. She'll manage vendor setup early in the day and check every last detail before the event—from place settings to bridal bouquets—to ensure your vendors deliver on their promises and your event is everything you've envisioned.
Psst... wondering where to hire a professional coordinator? Check out The Aisle Guide Marketplace for the most trusted pros in your area!
---

Hero Photo Courtesy of Lindsay Hite and mStarr Design