6 Eco-Friendly Details to Include in Your Wedding
Local, Recycled, Energy Efficient, Donatable, & Ethically Sourced Weddings
You're getting married because you've found your person and you've nurtured a love worth celebrating and taking care of. Earth is the home to your love story so why not make your special day also about loving and taking care of your home and community? This doesn't mean you can't have the elegant and gorgeous wedding of your dreams. You can go green and also go big!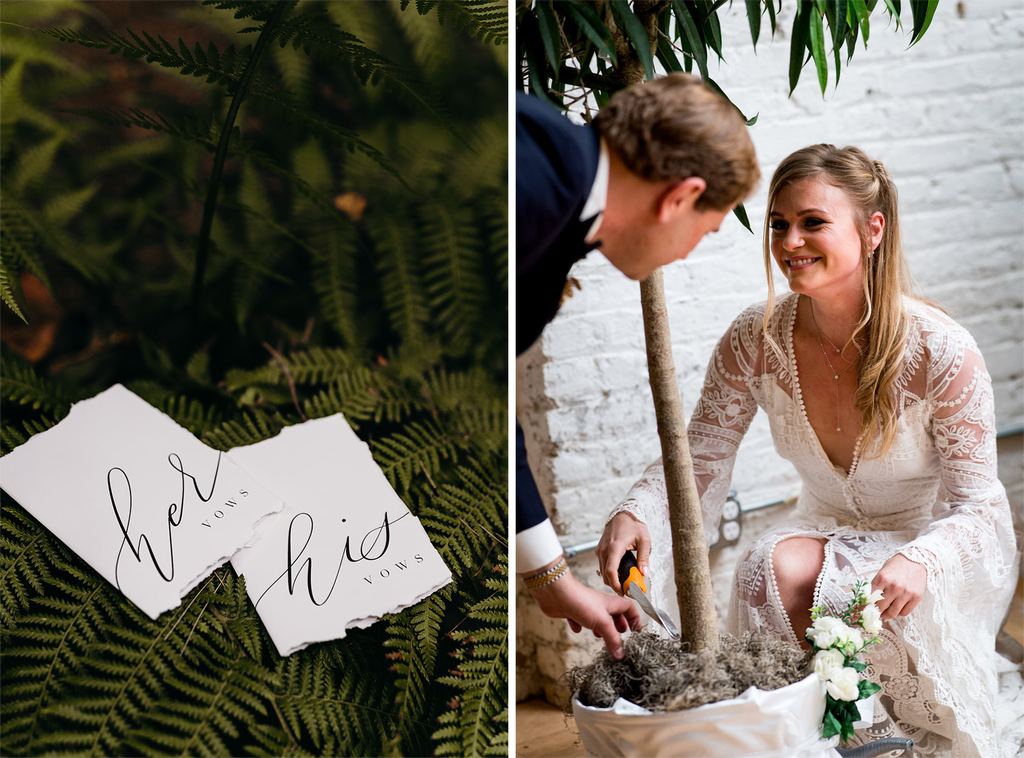 If you want to incorporate some pro mother nature details in your wedding, you can follow this checklist: local, recycled, energy efficient, donatable, and responsibly and ethically sourced. If you can check these off, then your wedding is green! Like your love, your wedding day alone can contribute to making the world a better place. Here are six details that pass the checklist!
Location
Think local! The right local venue can have an abundance of green benefits. Have your ceremony and reception in one local venue. Most of your guests won't have to travel far from their homes or in between events, therefore, reducing fossil fuels. You can also encourage your guests to carpool. After all, this is a celebration that brings people together.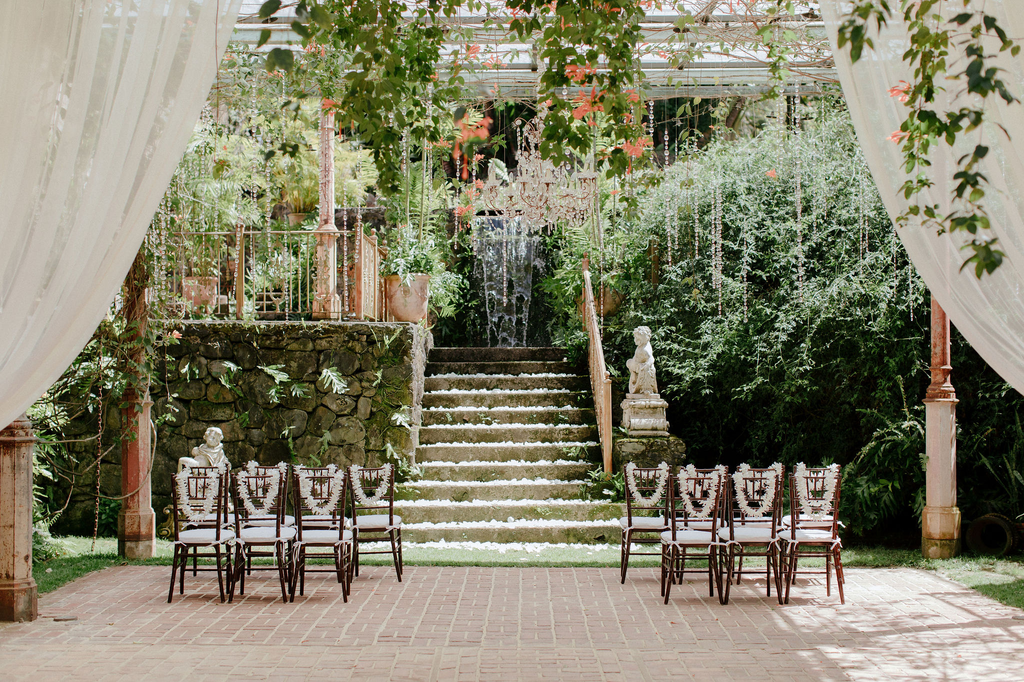 Choose a venue that values environmental consciousness in their business model and practices. Make sure they provide bins to sort the types of products that are being used in the wedding. This is an easy way for your guests to contribute to going green.
Pro Tip: If it's necessary to use disposables, then make them compostable!
Find a venue that's outside. Earth is a stunning back drop; think rooftops, mountains, meadows, gardens, forests. If your wedding is outside that means less decorations, less expenses, and less waste. It's a win-win for everyone. Outside also means natural light. Imagine the pictures!
Catering
Local, fresh, and in season food is the way to go! Do research on catering companies so you know where the food is coming from and what kinds of efforts they're taking to help the environment. The food will taste better, and it'll help reduce carbon emissions. Work with your caterer so leftover food can be donated to homeless shelters or go to other populations that are most in need. You can brighten other's days and also give back to your community.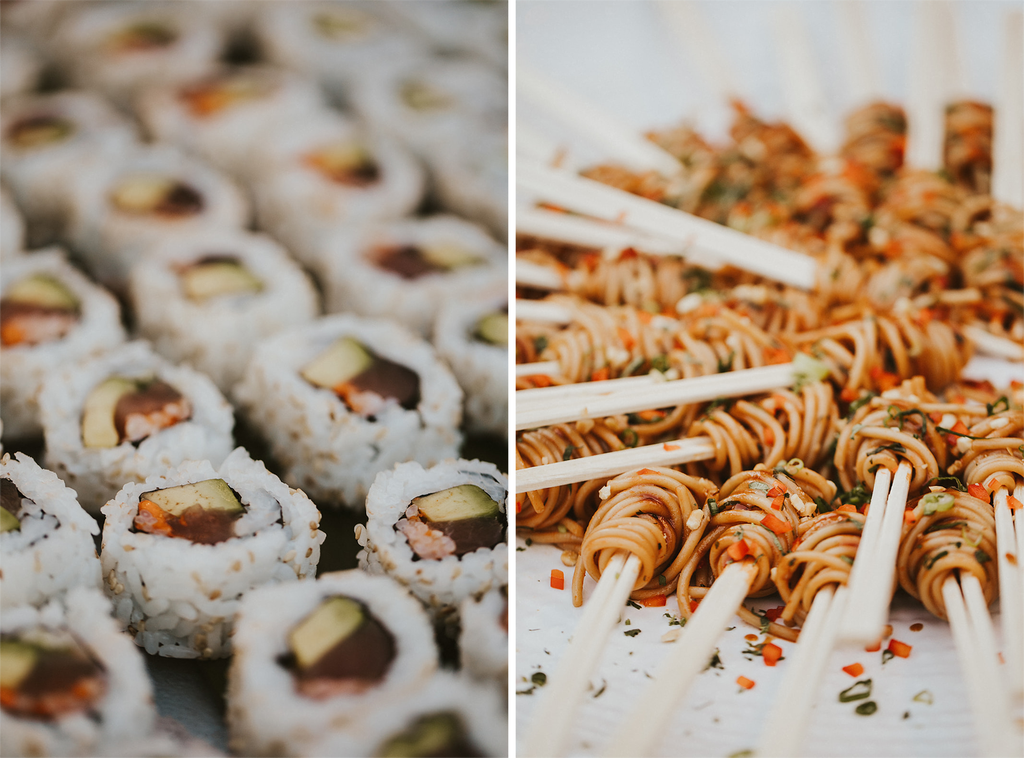 Upcycle
Reusing, repurposing, and transforming. Grooms and groomsmen can rent tuxedos, but what about the wedding dress? Saying yes to the dress is the event brides always look forward to but fear not, you can have the perfect dress while still being green. Consider wearing a family member's dress; your grandma, your mom, maybe even your best friend. This is a sweet way to pass on tradition and be eco-friendly. Or consider taking parts of these vintage dresses and repurposing them into your new gown or using them for other details in the wedding, such as the ring pillows. If getting a new dress is a must, that's okay! There are so many designers that make their dresses with sustainable materials.
The same goes for the ring or other jewelry. Use family heirlooms or look for jewelers with ethically sourced gems and minerals, like Tiffany & Co.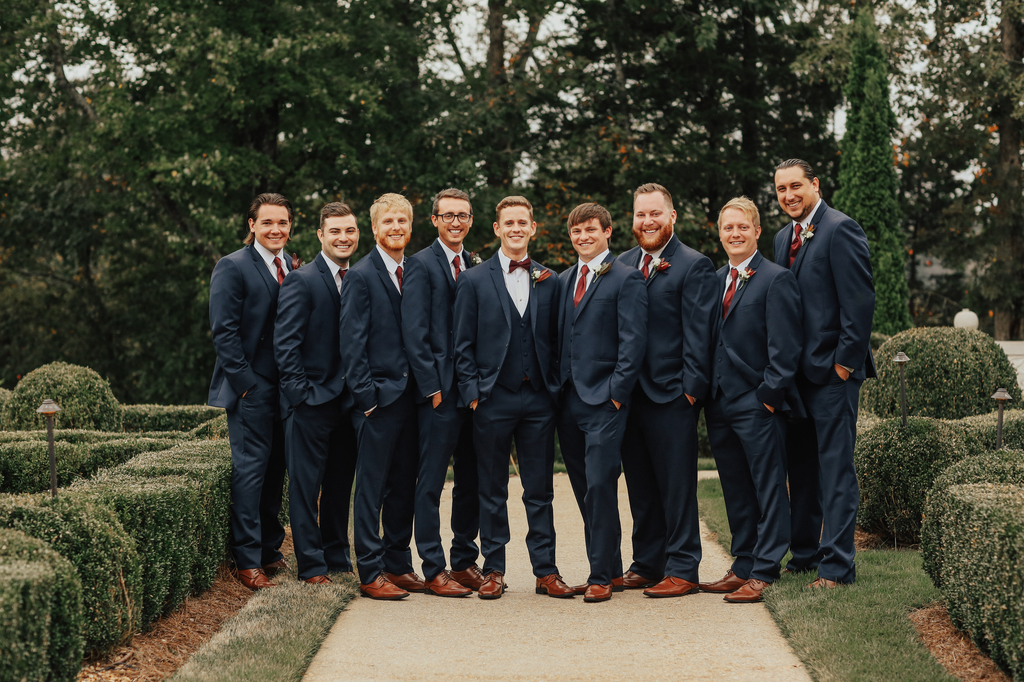 Flowers
Flowers are a quintessential part of weddings, so you don't have to go without. Find local flower shops and buy in season flowers! If you haven't noticed the trend, local is huge. It means less transportation and less of a carbon foot print. It also means you're supporting a local business.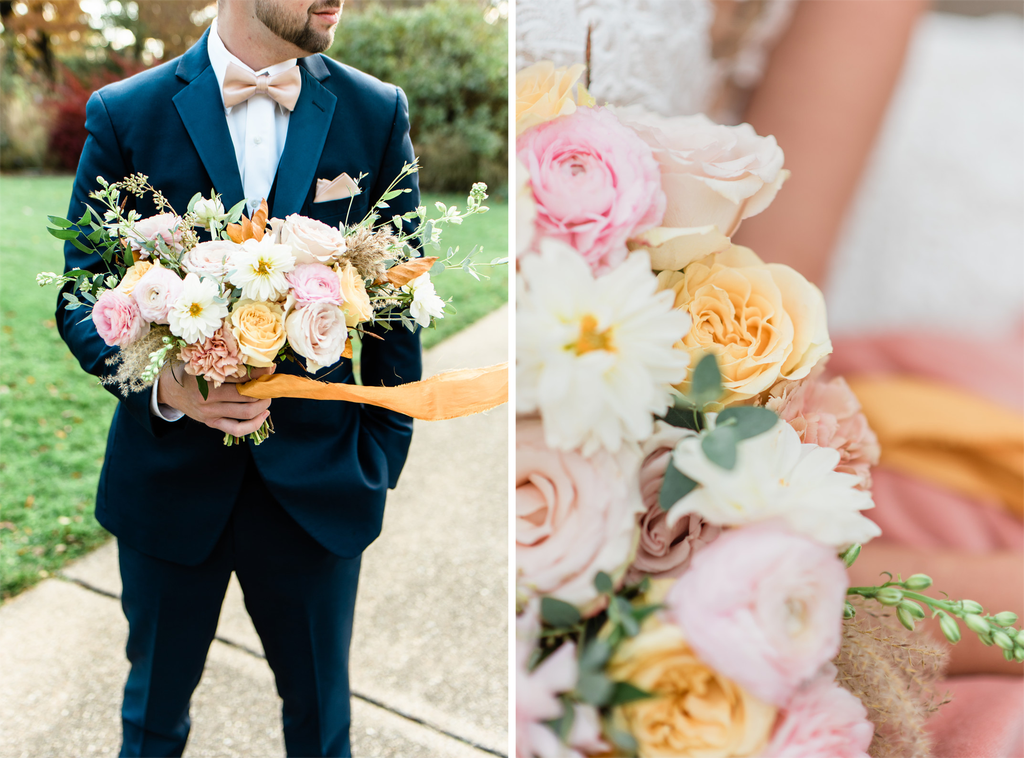 Pro Tip: Your guests can take flowers home, or you can donate your flowers to a nursing home, hospital, or have them composted. There are several organizations that provide these services, like Random Acts of Flowers or Repeat Roses.
Stationery
Save the dates have increasingly transferred to an online format. With so many ways to share information, cut back on paper by creating a website for your wedding with all of the details your guests will need.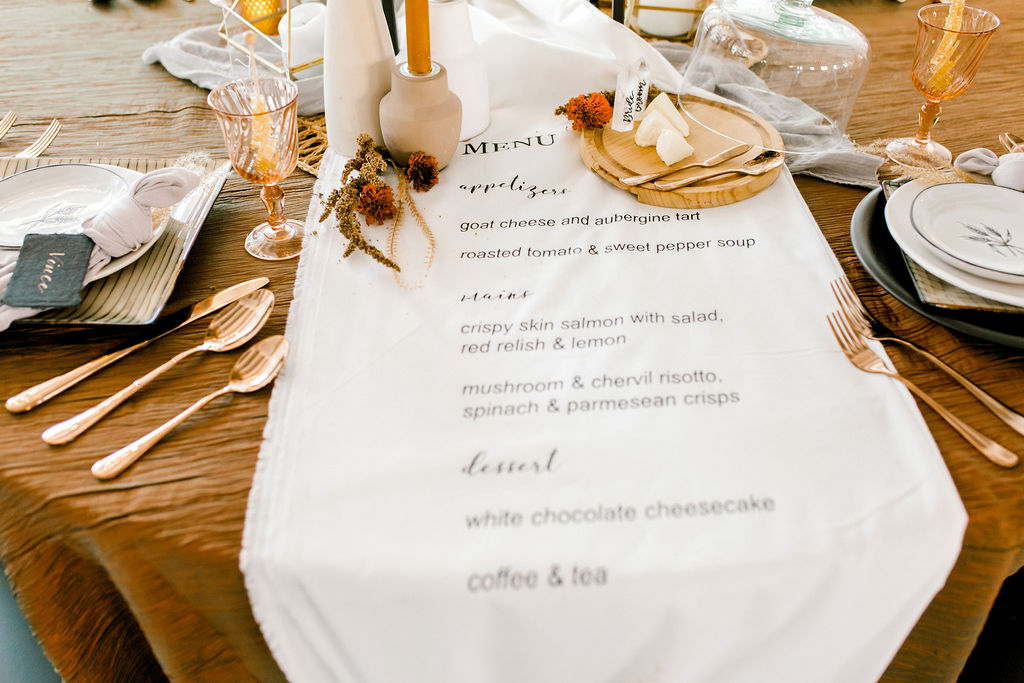 Use the least amount of paper by reducing menus on each table. You can get creative and provide a large one for the table on a cute easel or wooden board, depending on what your wedding's feel is. If you have to use paper, which can be inevitable, always choose paper that's recycled, like paper from Paper Culture.
Pro Tip: Use Recycled Seed Paper for invites, menus, name cards, and confetti. They make beautiful paper with dried flowers pressed into the sheets. The bonus is that the guests can plant the paper!
Favors
Skip the favors all together or have them serve double the purpose by using them as escort cards and table décor. Succulents, potted plants, spices, herbs, candles, seeds, and books can all be used as favors. Making details from your wedding have multiple uses is repurposing in action.
Pro Tip: You can also think globally and donate to your favorite charity or organization in honor of your guests.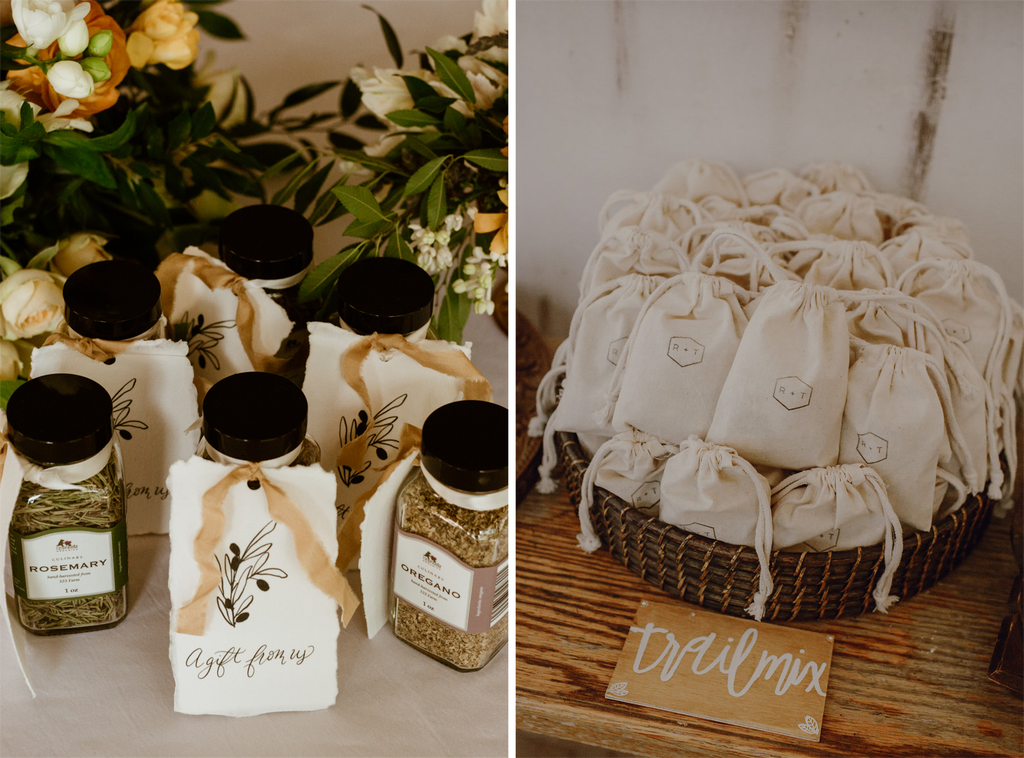 ---
Hero photo courtesy of Lauren Dixon Photography