For better or for worse, Pinterest has kept the trend of signature cocktails alive.
While they are cute and Instagram worthy, in too many cases they can be challenging and a waste of money if not done well.
You Do You
In the past we have blogged about personalization, telling your story, and introducing your wedding guests to your life through the details of your day. And we are not about to stop now.
What is your connection to the cocktails you are considering? If you are choosing it for the cool chalkboard art or because the color blends with your wedding's color story, you might be missing the mark.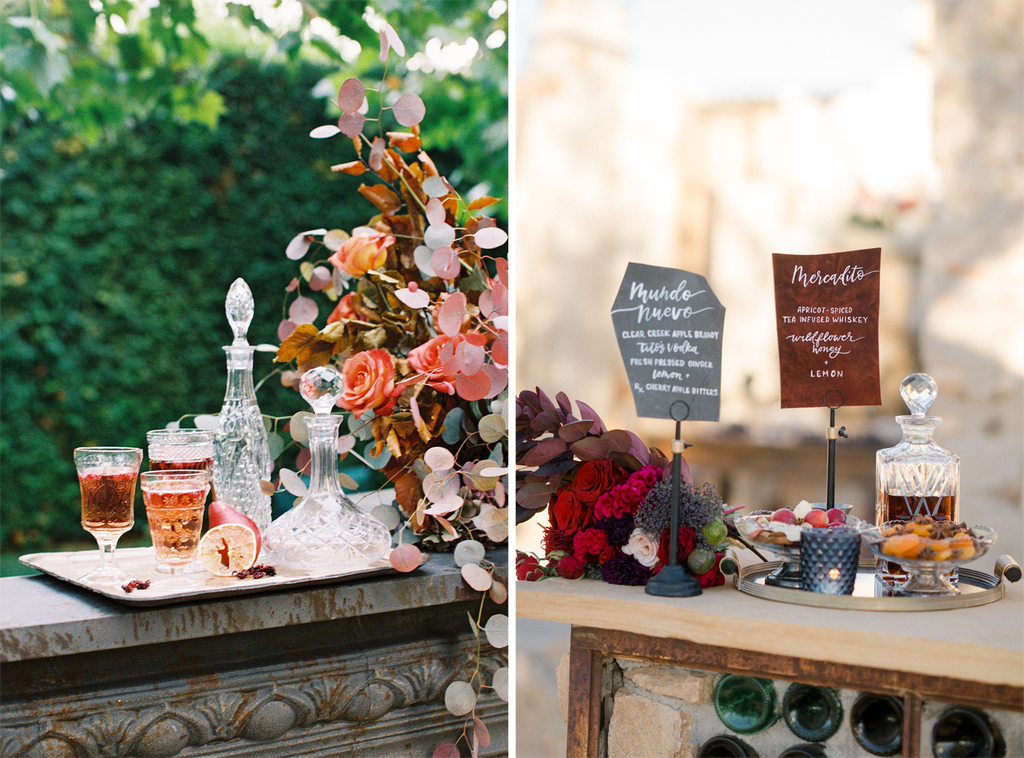 The Sober Truth
The truth is, adding a signature cocktail to your beer and wine bar can substantially increase the price. Even with a standard drink package a drink with liquor not included in the package, exotic garnishes, specialty glassware, and staffing or premixing in bulk, all can increase the price.
Most wedding guests have their go-to drink and will either pass on the signature cocktail completely, take one to be polite and ditch it, or take one during the cocktail hour and switch for the reception.
Sign of the Times
Bottom line, wedding guests don't come to your wedding to read. Cute signs with confusing drink names and lists of ingredients are often overlooked. So, drinks are wasted and service is slowed down.
What is Your Go-To?
Chances are that the crowd you run with knows your "usual." Is your fiancé all about local craft beers? Maybe your go-to is a fruity but full-bodied red? Your default might just be a gin and tonic, but whatever it is, it tells your story more clearly than a "Blushing Bride" or "Berry Happy Together"!
Mix It Up For Summer
If craft beers are your thing, we would bet that your favorite local brewery has a light summer brew. By the same token, if you're all about red wines, you might lighten up with a summery sangria or a refreshing rosé. And, your go-to gin and tonic with a squeeze of lime is the perfect summer sip.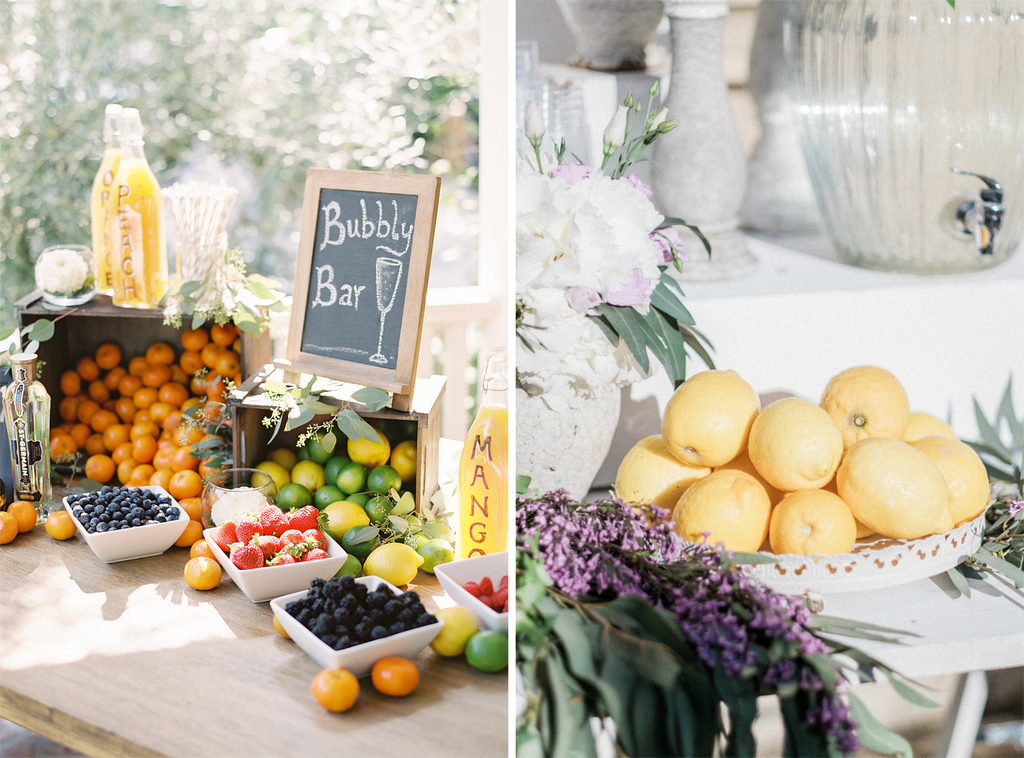 Keep it Simple
Keeping the bar simple with beer, wines, or liquor that is part of your package helps you save money for other wedding splurges.
Skip the sign and do an Instagram worthy display. A bottle of gin and a pile of limes, a fruity red wine with some fresh citrus, or bottles of the craft beer you are featuring easily relate back to your personality. These simple displays make it easy to identify your featured cocktail.
It's easy to have a tremendous summery signature cocktail for your wedding, not break the bank, and have it be instantly recognizable as totally you!
---
Hero photo courtesy Aaron & Jillian Photography