Before hiring a caterer there are many questions you want to ask. Some of the questions will depend on how you found them. Chances are, a friend or a family member will have recommended a caterer to you or you may have even been to another wedding or event where they provided the food. Either way, always do your homework and look at online reviews. Then, prepare a list of questions that apply to your specific situation.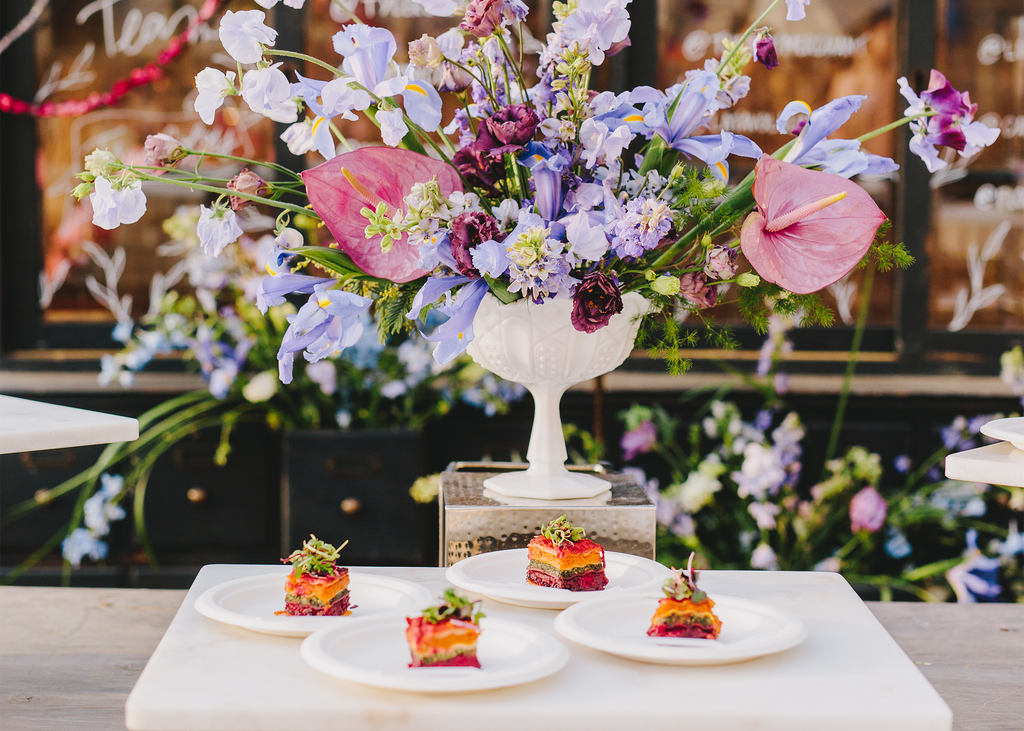 Approved List of Vendors
If you've already selected your wedding venue, make sure that your caterer is on their approved vendor list. As long as they are, this may streamline a few things for you. A majority of venues will require that the caterer is licensed and carries liability insurance. But it never hurts to ask. Additionally, you want to make sure they carry liquor liability insurance if they're going to provide the liquor or serve alcohol.
Know the Basics
Now that you're sure they're permitted to work at the venue you selected and are licensed and insured, you want to make sure they're a good fit for you. Find out:
What kind of food do they specialize in?
Do they work with local, seasonal foods?
Do they have an extensive menu with a variety of service options?
Are they a full-service caterer? Meaning, do they offer service staff, china, glassware, and linen, or would you have to hire separate staff and secure rentals?
Can they provide liquor and service?
What kinds of packages do they offer?
Is your wedding cake included in their catering package, or do you need to find a bakery?
Taste Test
They're permitted to work at the venue you've selected. ✓
They have food that sounds interesting to you and offers the services you need. ✓
Now that you've checked those items off your list, your next task is to find out what food they offer and when you can try some!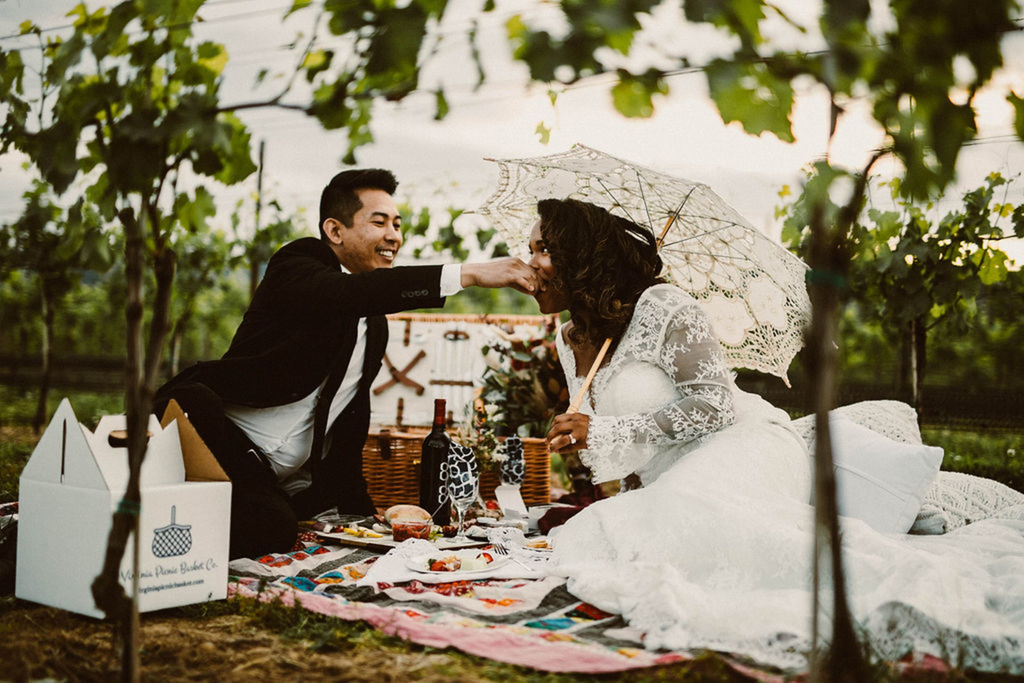 Chances are, if you met them at another event or venue open house, you sampled a little something already. Many caterers are moving away from private tastings and into large scale group tastings where you can see some of their specialty stations, butler passed hors d'oeuvres, and samples of what a table setting might look like. While some caterers still offer private tastings, it's most often only after you've signed on the dotted line. So, in that case, be especially sure to do your research and know what you're getting yourself into. Keep in mind that generally tasting a variety of their food and seeing multiple presentations can be much more helpful than eating that one specific dish you're considering.
Any Last Details
So, you like everything you've seen so far and are ready to book! But, before you do, make sure you have absolutely everything you need before making any final decisions. Get the ball rolling in the right direction by asking the following questions:
Do you offer station-style receptions, or just plated and buffet?
What is the staff to guest ratio? (A plated reception may require more than a buffet dinner.) And, how many bartenders are included?
What will their team be wearing on the day of your wedding?
Can I customize my menu?
How do you handle gluten-free or other dietary requests?
Do you offer a children's menu?
Are there any additional costs for vegan, Kosher, or Halal meals? (If these items apply.)
How will payments work?
When are your final selections and guest counts due?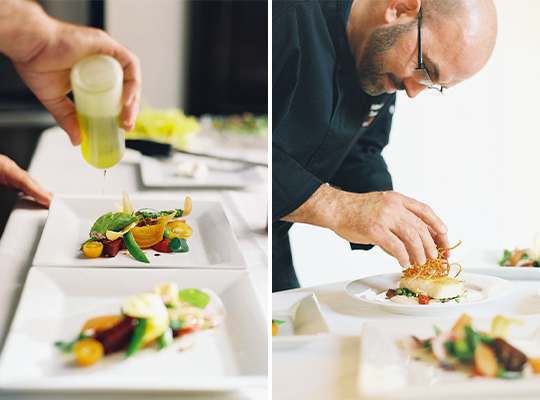 Once your caterer has answered your questions and put you at ease, take a deep breath and have trust in the fact that all wedding professionals live and die by their reputation. Let the pros do what they do best.
---
Hero Photo Courtesy Sarah Joy Photo