Have you ever walked into someone's home and the décor says nothing about them or their personality? Unfortunately, weddings can sometimes end up the same way. It starts with a really cute welcome sign that 10,000 other couples have used because they found it online and it looked cute and fits right in with whatever color is trending at the moment. For many couples, your wedding is the first time you are entertaining on a large scale and you are bringing two families and two couples together. You want to incorporate your love story into your wedding design.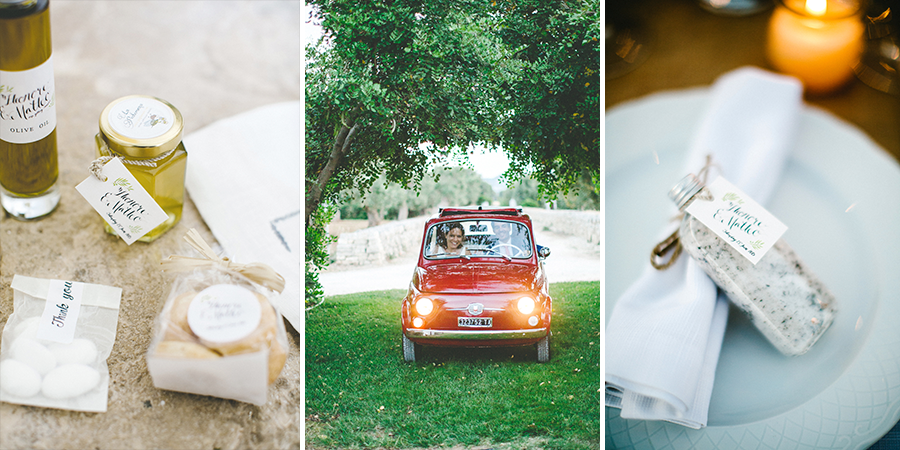 Share your Journey
For most couples, you work with your wedding photographer and had an engagement photo shoot. These are great images that showcase your style and personality and something to share with your wedding guests.
Create History
Taking some of your engagement photos and family photos and display them together. These can be images of the two of you growing up or images of your parents and grandparents. By adding a tag to identify who is in photos you are personalizing your wedding and bring people into your love story.
How You Met
One couple met when she sang in a college a capella group and he played saxophone in a jazz ensemble. At the end of their cocktail reception, the couple stepped onto the stage with the trio and sat in on a song; that was their personal way of inviting guests to join them at their wedding reception.
You Mean So Much
A favorite wedding idea was when a couple chose to name individual guest tables after a location they associated with the guests at that table. Whether it was a sorority, an incredible vacation or a favorite restaurant you all enjoyed. It all invoked a memory that meant something to the couple and their guests.
Food Evokes Memories
We would imagine that a huge number of favorite family memories have some kind of food associated with them. It's just the nature of food; sight, smell, taste, texture all help us experience pleasure. Are your hometowns know for a memorable regional dish? Did you serve your grandmother's homemade rolls at every family event? Do not be afraid to talk to your wedding caterer about incorporating memorable foods into your menu. You might also be surprised how many caterers might be open to getting a family recipe and recreating it.
End On A Sweet Note
Whether it is your favorite flavor of wedding cake or decorated with some of your favorite things; make it about the two of you. Are you an ice cream junky or a chocolate-chip-a-holic? A wedding favor of your family's homemade peanut butter paired with jelly and some crackers or your mom's baklava all make an incredibly personal wedding favor.
It is your wedding day, make it a reflection of the two of you and your unique love story.