The holidays are quickly approaching and we all know what that will bring…Colorful lights, brightly wrapped presents, and a full home with hungry friends and family! Sharing delicious food throughout the holidays is something that we all look forward to, so why not spice it up a bit? Nameless Catering, Indiana's top catering company and one of The Aisle Guide's newest community members, shares with us their favorite meals to serve during the holiday season and we can't wait to get cooking!
When You're Decorating
In the beginning of the season, friends and family bond over the decorating of the tree or hanging up other holiday décor. Not only can it be a lot of work, but it usually creates quite a mighty appetite. In the midst of all the ornament boxes, strands of garlands, and multiple strings of lights, the last thing you need is to spend forever in the kitchen preparing for a meal. For an easy mid-day meal, make a classic chili that can simmer on the stove or slow cooker so it's ready to go by the time you're done decorating!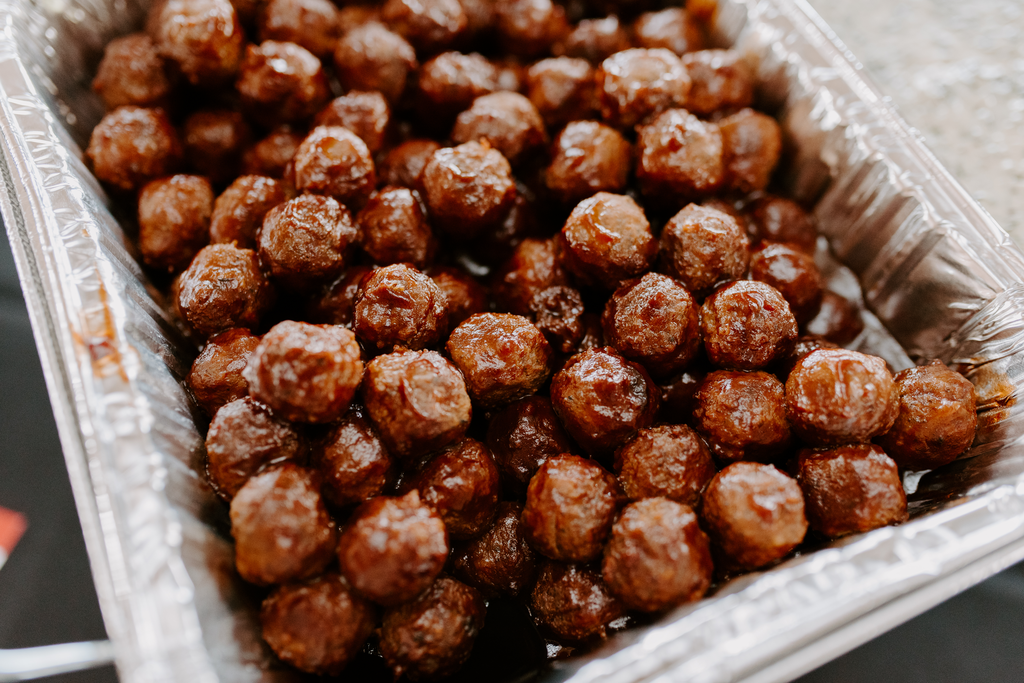 When You're Hosting a Party
If you're hosting part of a progressive dinner party this year, you better start thinking about appetizers and hors d'oeuvres to serve. For a complete display, we recommend serving BBQ meatballs, buffalo tortellini, spinach dip with chips, and then round it out with a fruit and veggie tray. The traveling party will be off to a great start and still be chatting about your lovely display of food at their next stop.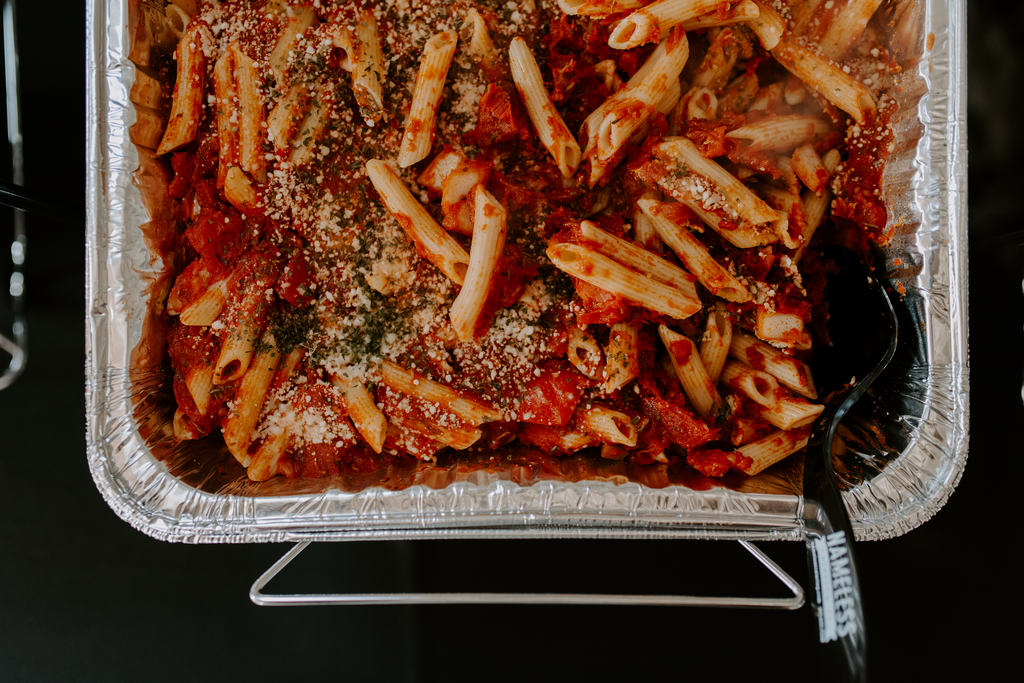 When You're Shopping
A full day of shopping with friends followed by a tour through the winter lights is best complete with a warm, tasty meal. During this hungry time, consider a pasta party! This quick fix pleases everyone. Make sure to include different sauce options for the meat lovers and vegetarians to ensure that no one goes hungry.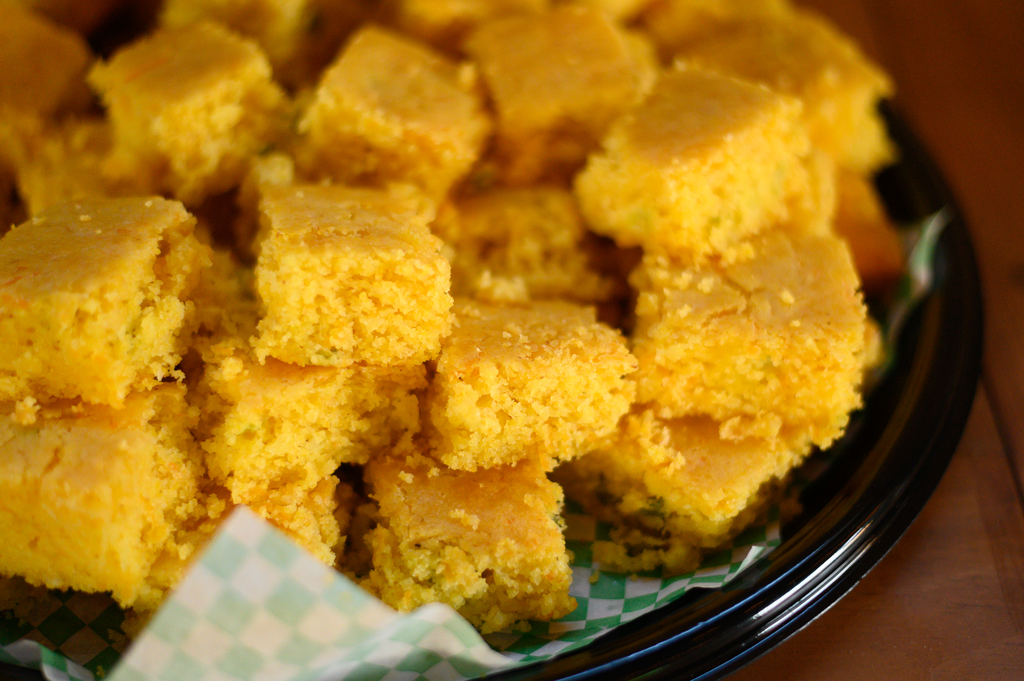 When Guests Come to Visit
With friends and family coming into town for a surprise visit, don't worry about what to serve for dinner! This is the best time to hire a catering company to take the rush out of your schedule as you prepare for their visit. A special meal to share with this group is a smoky BBQ or savory Mexican menu. Both meals are nice and warm with some real spice and kick. And, don't forget about breakfast! Donuts and Danishes are definitely easy, but consider giving your family a tasty catered breakfast with biscuits and gravy or a taco bar.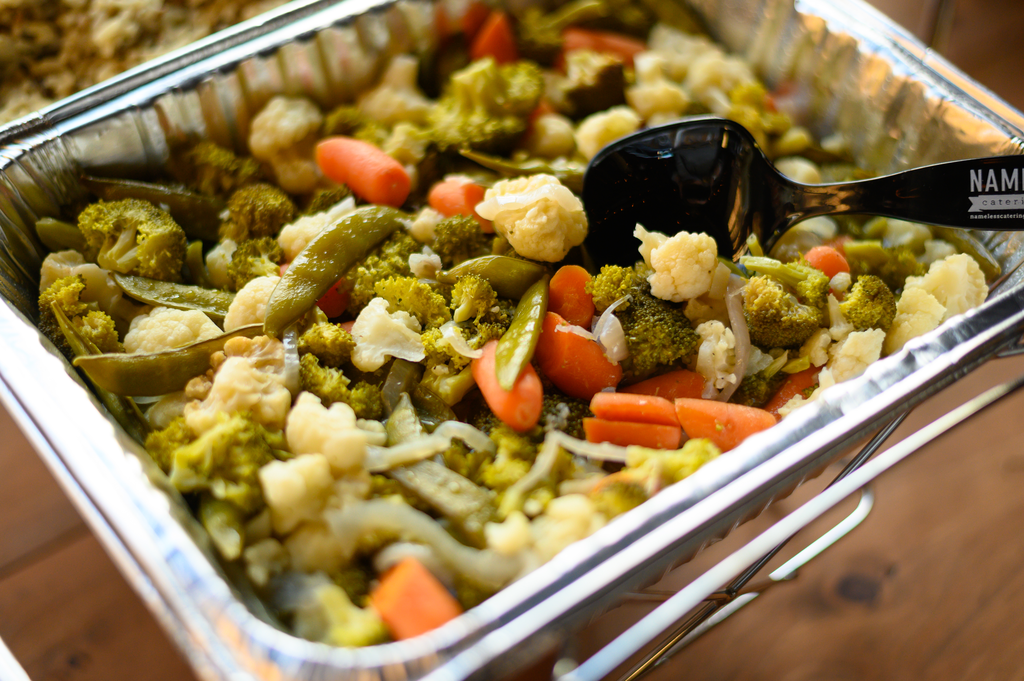 When You Need a Big Meal
As the holidays draw closer we know there will be multiple gatherings with hungry friends and family. The most popular meal around this time is a seasonal homestyle turkey menu. It's a great meal for the holiday that comes with fresh sliced turkey, gravy, green beans, and stuffing. Not only does it all pair together perfectly, but it'll keep your family full through the new year!